Have you ever wished you could talk like your favorite artist, Nicki Minaj? If so, you're in luck! You can now create a realistic Nicki Minaj AI voice with a Nicki Minaj AI voice generator.
In this article, we'll explore the best voice generator to make a Nicki Minaj AI voice, either for singing her songs or for making a video imitation, which is easy and realistic.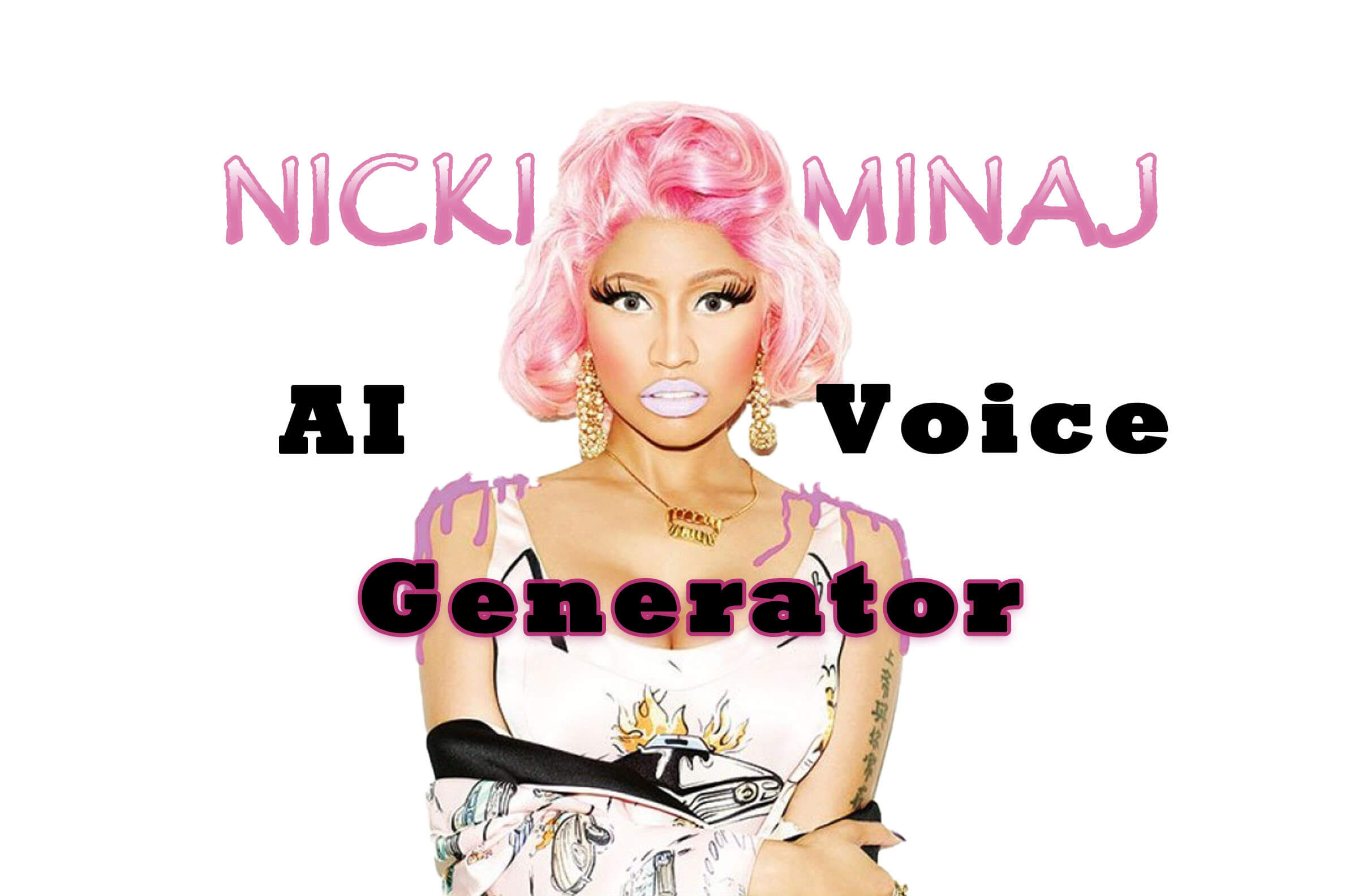 Part 1: Who is Nicki Minaj?
Nicki Minaj is a Trinidadian-American rapper, singer, and songwriter. She's best known for her distinctive voice, which combines a heavy New York accent with a unique flow and exaggerated inflections.
Nicki's unique style and vocal range have earned her numerous awards and accolades throughout her career, including several BET Awards and MTV Video Music Awards, and she's collaborated with some of the biggest names in the industry.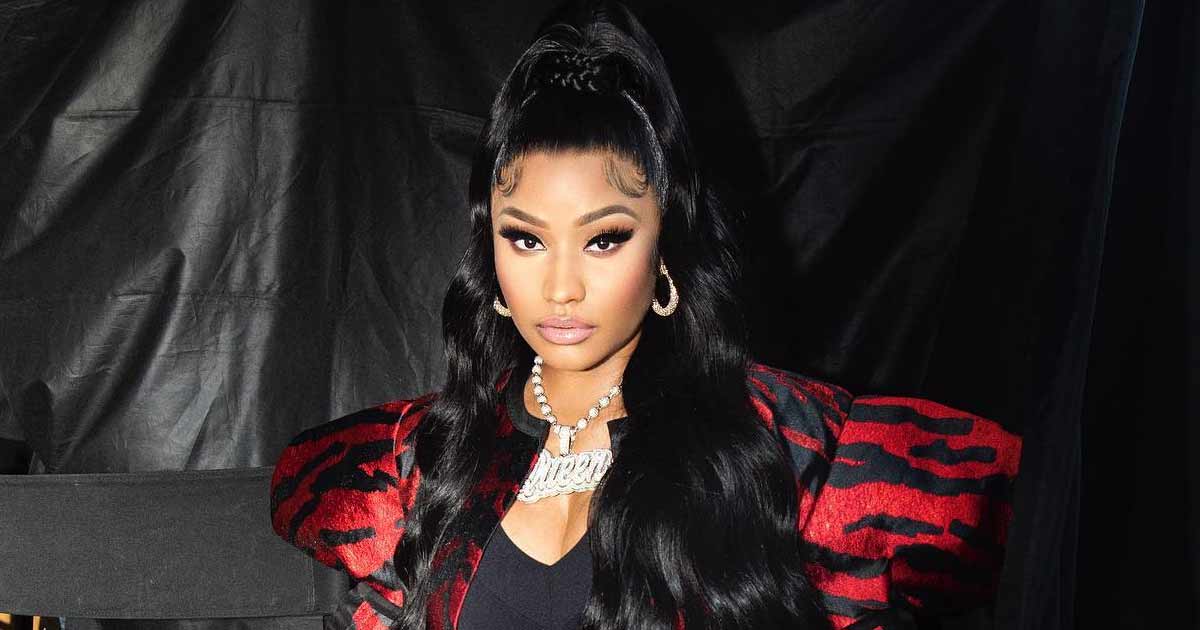 In addition to her music career, Minaj has also acted in several films, including "The Other Woman" and "Barbershop: The Next Cut." She has also served as a judge on the television show "American Idol."
Part 2: Highly Recommended: How to Make Nicki Minaj AI Voice
TopMediai is an effortless online tool accessible from any device that allows anyone to convert text to speech using the Nicki AI voice, also known as the Nicki Minaj voice generator, in just a few seconds.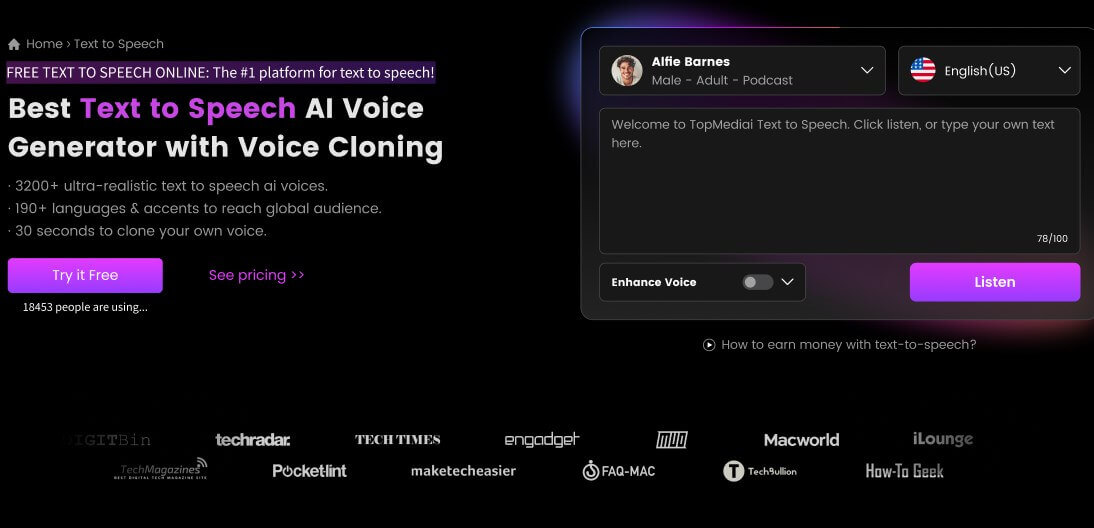 The greatest aspect of this tool is that you can perform all of these conversions using the Nicki Minaj voice changer for free.
How to Use Nicki Minaj AI Voice Generator:
Step 1: Go to the TopMediai Text to Speech.
Step 2: Upload or copy-paste the text that you want to convert into speech.
Step 3: Choose Nicki Minaj AI Voice in the Rappers voice type .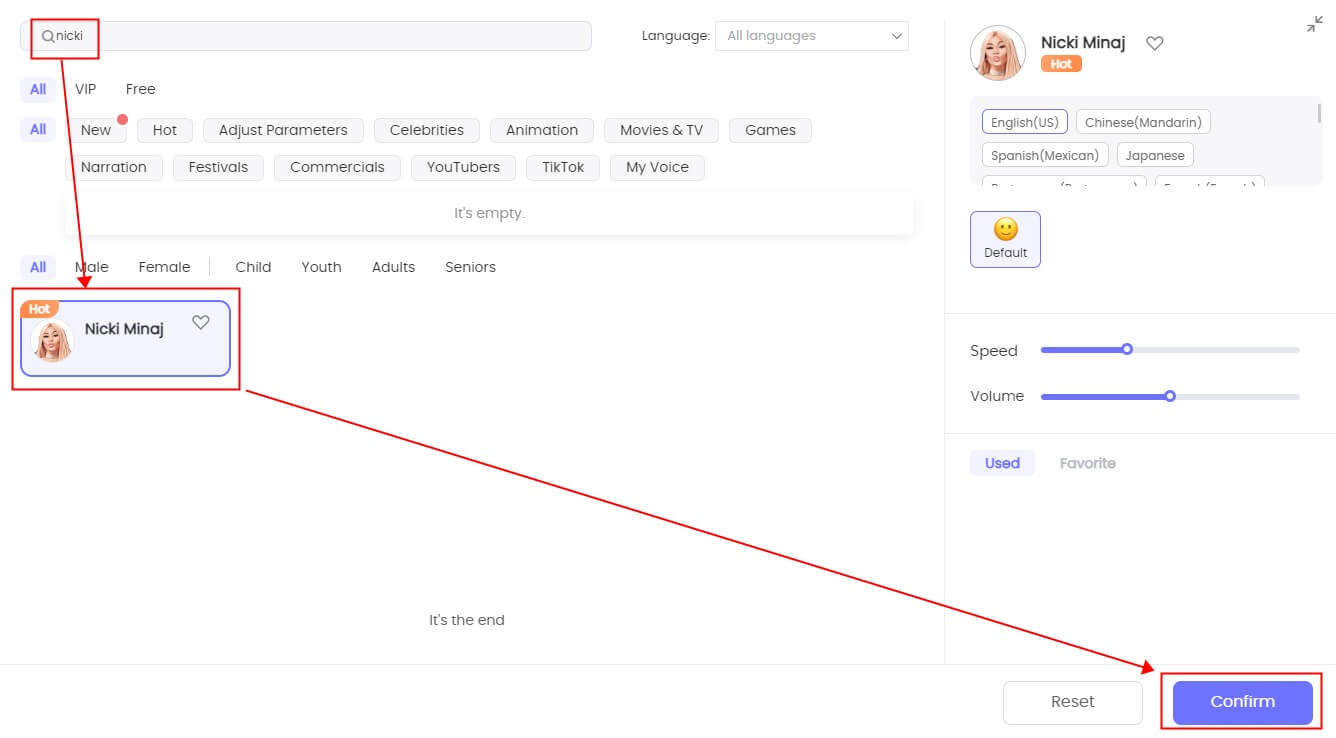 Step 4: Choose the language, voice, and other settings that you prefer.
Step 5: Download the final speech output as an audio file.
Key Features:
With over 3200 voices and support for more than 70 languages, it provides a vast range of options.
Includes many text-to-speech voices of popular rappers, including Drake, Eminem.
You can customize the timestamps and speaker identification according to your preferences.
Numerous other character AI voices accessible.
You have the option to download the audio file in either MP4 or WAV formats.
Pros
There is an anticipation for several upcoming AI-powered online tools.

There is a vast array of AI-generated voices available.

These voices include realistic text-to-speech options of celebrities such as Donald Trump and cartoon characters.

It enables the creation of lively voiceovers for videos.

The tool provides fast and accurate results.
Cons
The online platform, UberDuck.ai, offers users the ability to generate Nicki Minaj Text-to-Speech voices, as well as the option to create a voice for Nicki. With its broad selection of diverse voices, users can take advantage of its vast capabilities.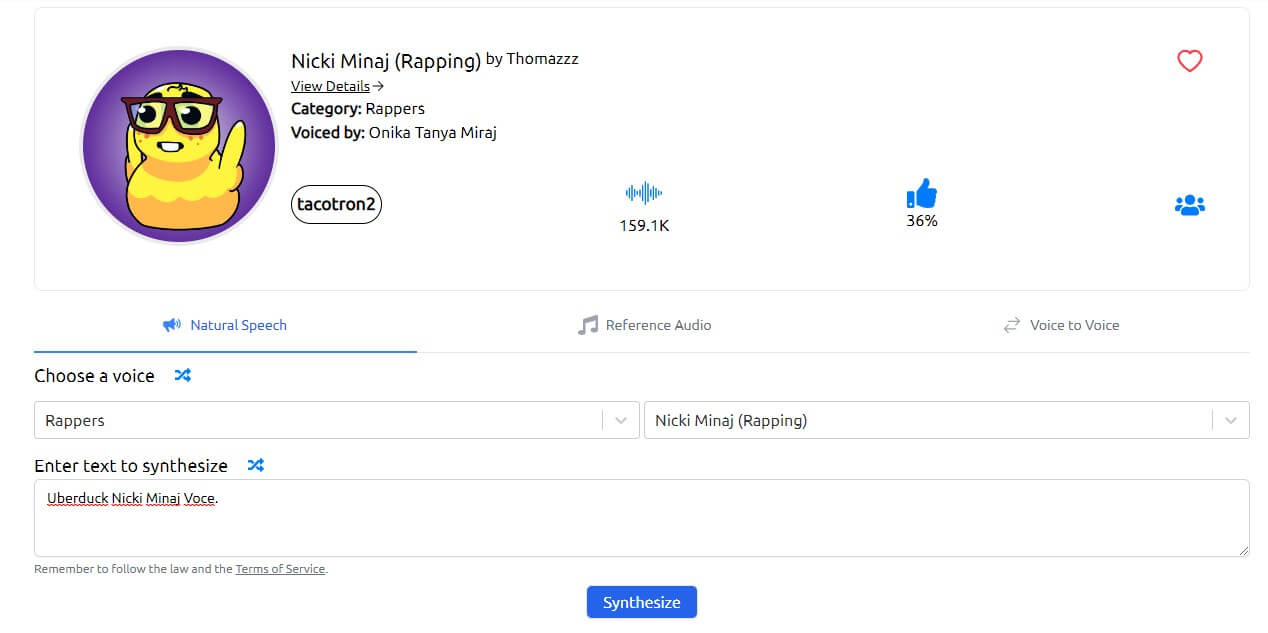 Pros
You can have fun listening to your text being read back to you, including the unique option to mimic Nicki Minaj's voice.

Customize your listening experience by adjusting the voice's speed, pitch, and volume to your liking.
Cons
UberDuck is entertaining but lacks practical applications.

The voice may sound robotic, especially with longer texts.

Glitches and errors can impact the spoken output.
Latest: Will Nicki Minaj attend the Met Gala 2023?
No, Nicki Minaj did not attend the Met Gala 2023, as confirmed by multiple sources. Although she skipped the event, she paid tribute to the late German designer Karl Lagerfeld on her Instagram and hinted at her absence in the captions.
Let's enjoy nicki's looks from previous years at the Met Gala.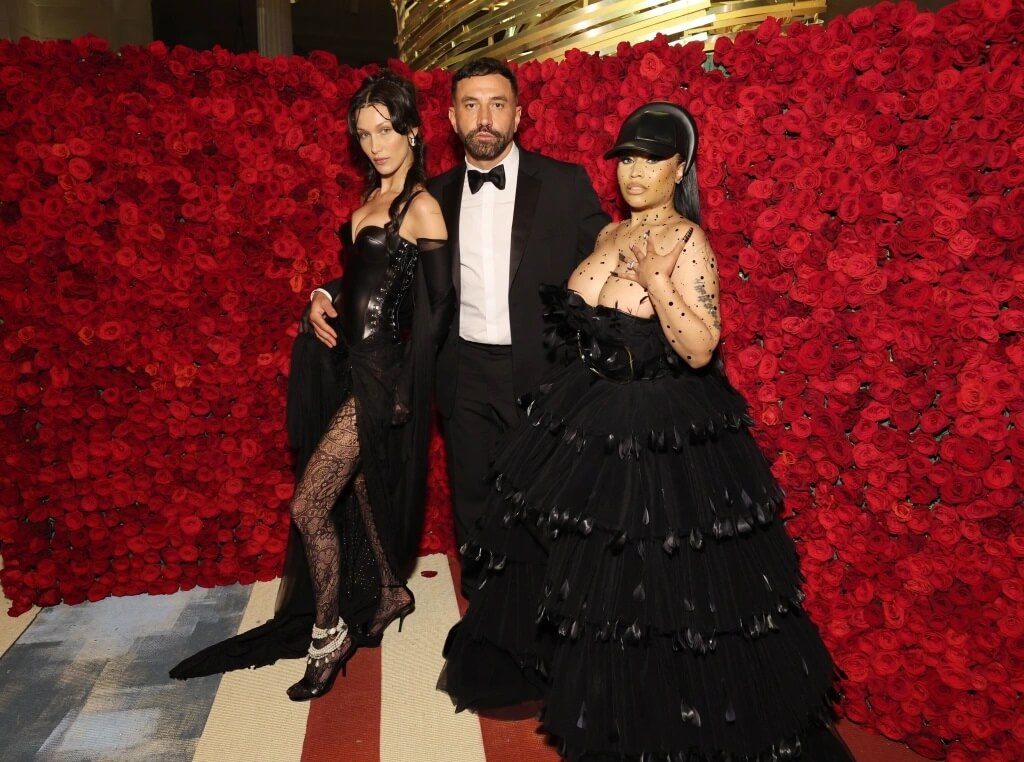 Nicki Minaj attend The 2022 Met Gala Celebrating(May 02, 2022)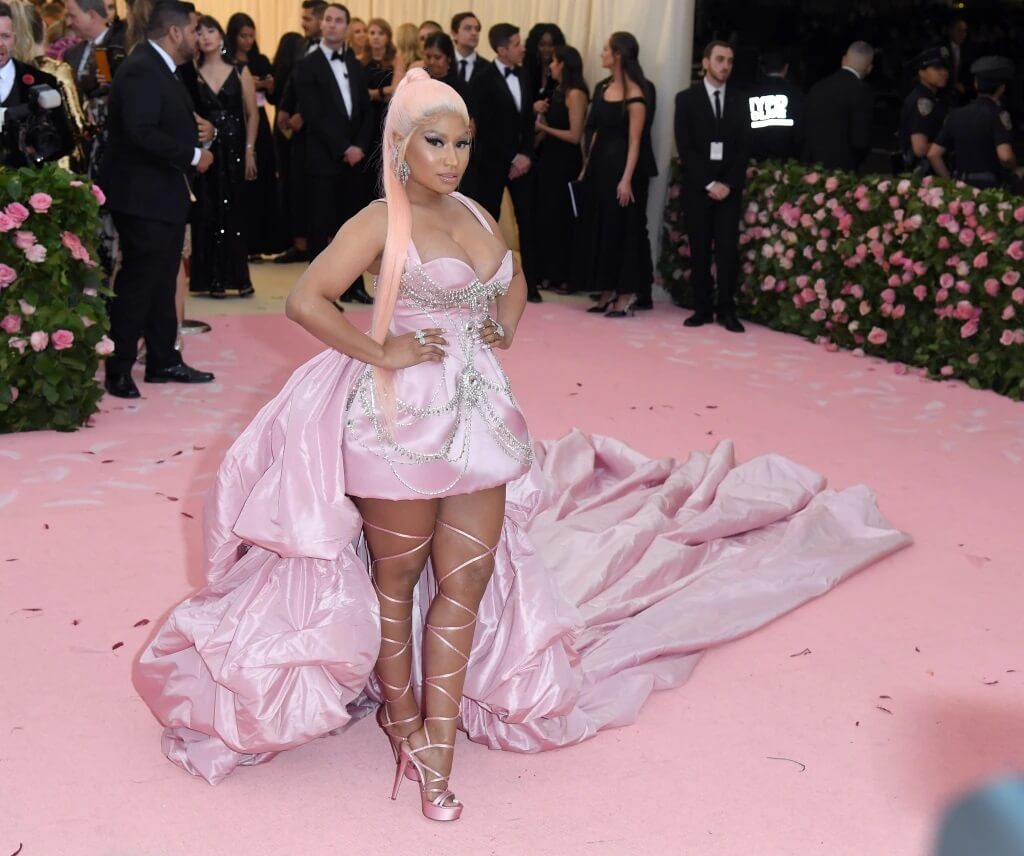 Nicki Minaj arrives for the 2019 Met Gala celebrating Camp(May 06, 2019)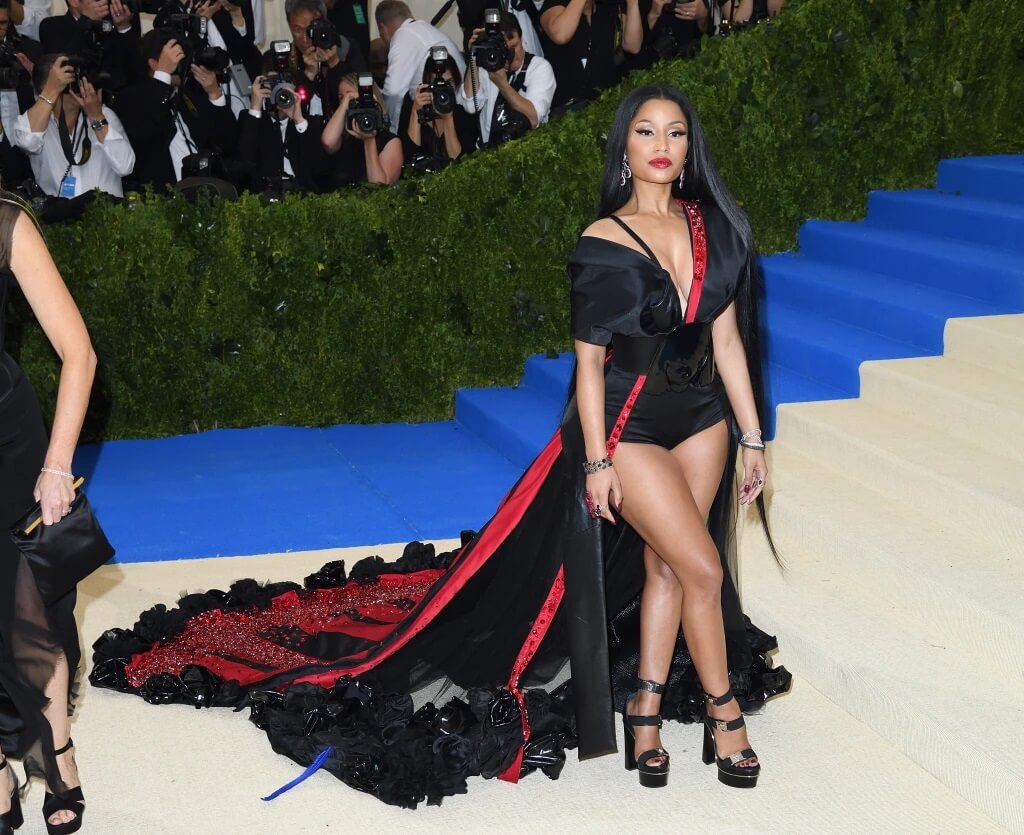 Nicki Minaj attends the "Rei Kawakubo/Comme des Garcons(May 1, 2017)
Part 4: FAQs about Nicki Minaj AI Voice Generator
1 Is Nicki Minaj Really Jay-Z Voice?
There is a conspiracy theory that suggests Nicki Minaj is actually Jay-Z's voice, which has been debunked by evidence. While fans have questioned Minaj's legitimacy as an artist, alleging she may be an industry plant, there is no credible evidence to support these claims.
2 What is Nicki Minaj New Album and Famous Songs?
Nicki co-wrote the song WTF with singer YoungBoy Never Broke Again in April and it went online after she tweeted that she expects to release her new solo album in 2024. Nicki Minaj's top songs include "5 Star Remix," "Win Again," "Super Bass," "Beez in the Trap," "Starships," "Moment 4 Life," and "Anaconda."
3 How Old is Nicki Minaj?
Nicki Minaj was born on December 8, 1982, she is 40 years old.
Conclusion If you're a fan of Nicki Minaj or just love experimenting with different voices, the Nicki Minaj Voice Generator AI is a must-try tool. With its advanced technology and stunning accuracy, you'll be able to create a Nicki Minaj AI voice that sounds just like the real thing.
Whether you're a content creator or just looking to have some fun, give the Nicki Minaj Voice Generator AI a try and see what you can come up with!