Are you looking for a reliable and high-quality text-to-speech tool that can generate Yeat AI voice? Look no further than Yeat!
In this article, we'll explore what Yeat is, why it's become so popular among users, and will delve into the details of Yeat and explore the best text to speech tool to generate Yeat AI Voice.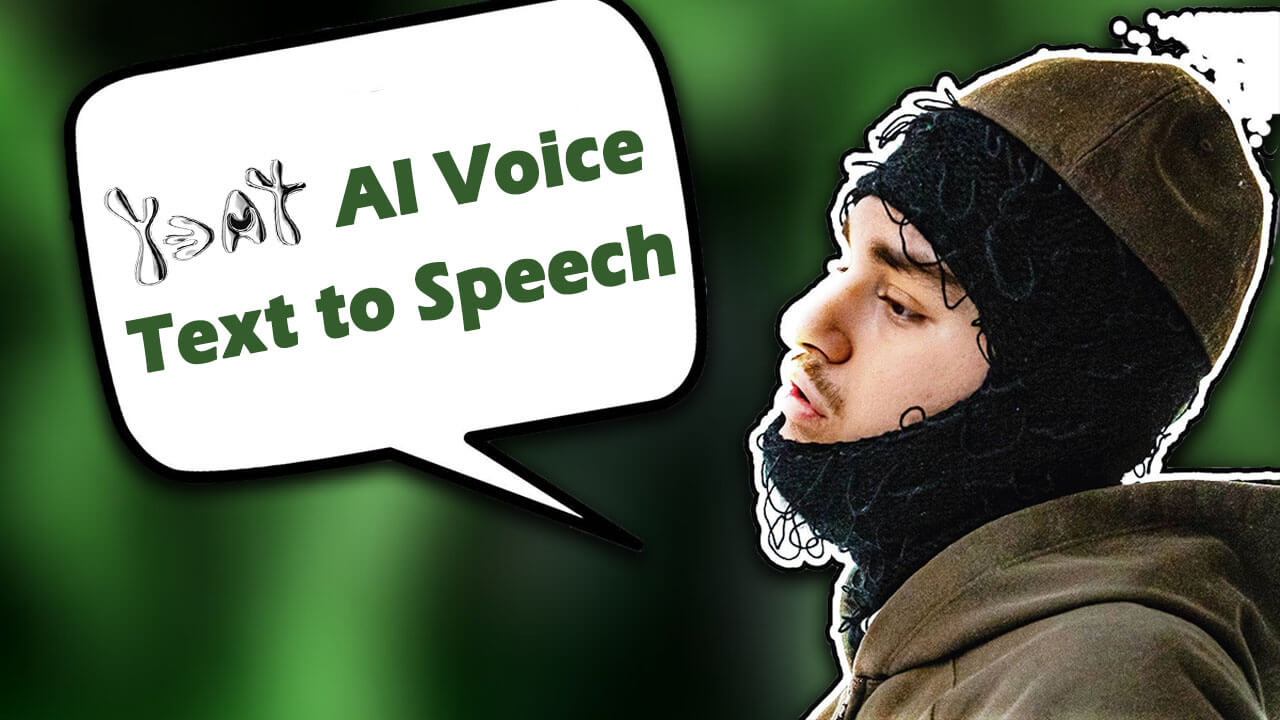 Part 1: Who is Yeat?
Yeat, also known as Noah Olivier Smith, is an American rapper, singer-songwriter, and record producer. He gained fame in mid-2021 with the release of his debut mixtape 4L and continued to rise with the release of his debut studio album Up 2 Me and subsequent albums 2 Alive, Lyfe, and Afterlyfe.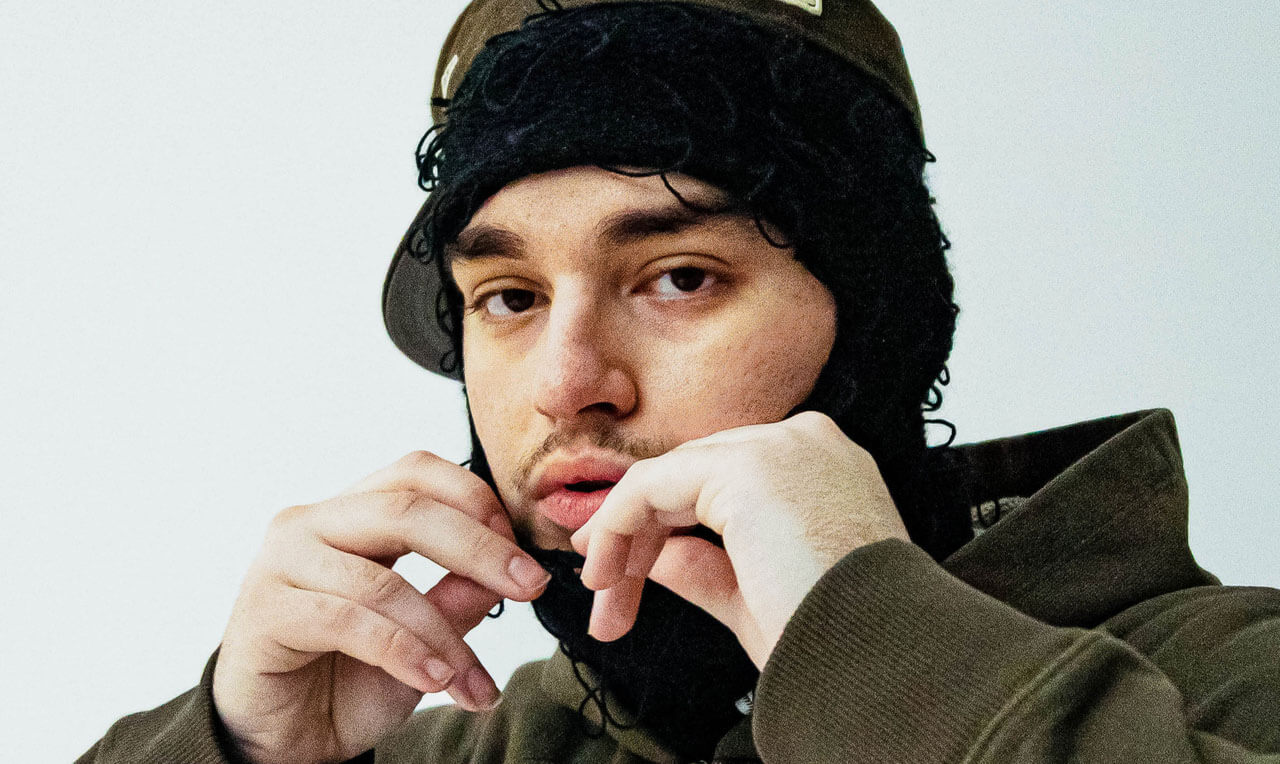 Yeat was born in California to a Romanian mother and a Mexican and British-American father. He started his music career under the name Lil Yeat in 2015 and gained online traction with the release of his 4L mixtape and EP Trendi.
Yeat is currently signed with Field Trip Recordings, Listen to the Kids, in a joint venture with Geffen Records and Interscope Records.
Part 2: The Best Text to Speech Tool to Generate Yeat AI Voice
When it comes to generating Yeat AI Voice, TopMediai stands out as the top choice. This free voice generator harnesses the power of Yeat's advanced algorithms to produce high-quality and lifelike speech from any written text.
With TopMediai, users can effortlessly create audio content, enhance accessibility, or add a human touch to their applications.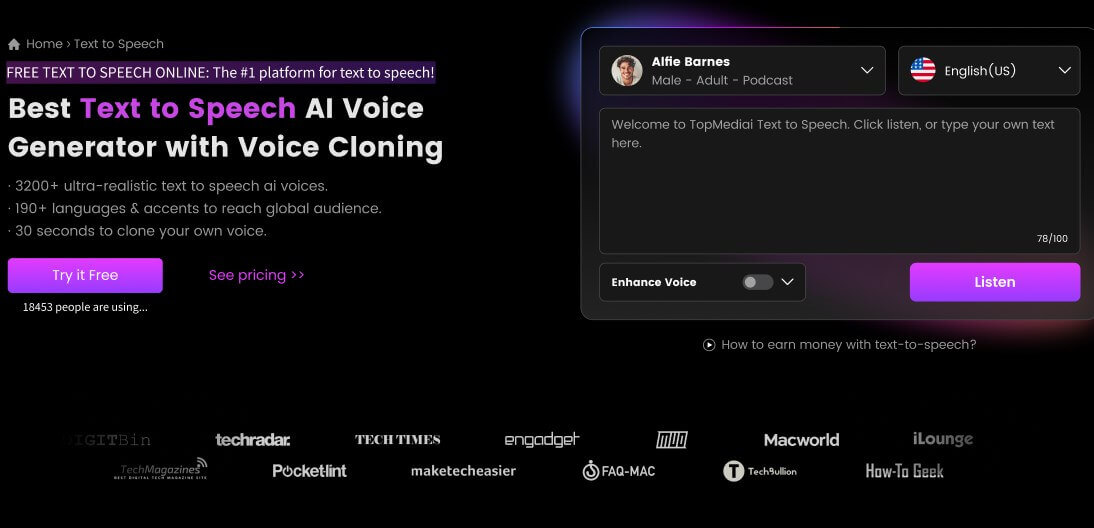 TopMediai text-to-speech voice generator, powered by AI, can additionally generate AI voices for singers. It achieves this by converting written lyrics into spoken words that imitate the unique vocal style of the rapper.
Easy Steps to generate Yeat AI Voice:
Step 1: Go to the TopMediai Text to Speech.
Step 2: Upload or copy-paste the text that you want to convert into speech.
Step 3: Choose Yeat Voice in the Rappers voice type .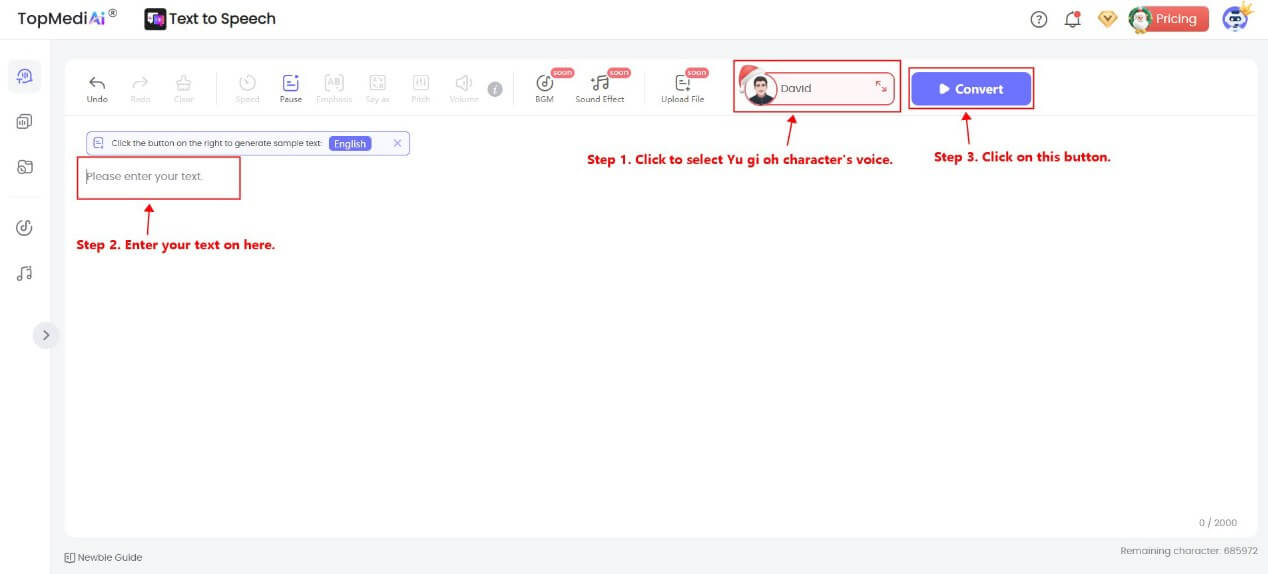 Step 4: Choose the language, voice, and other settings that you prefer.
Step 5: Download the final speech output as an audio file.
Key Features:
We provide you with exceptional soundtracks and personalized voice effects.
In addition to the rapper text to speech feature, we also offer a rapper voice generator TTS.
With over 70+ languages and 3200+ voices available, you can create text to speech voices.
Our platform enables you to produce AI voices of rappers with deep voices, including renowned artists like Eminem, Kanye West, and Drake.
You can also utilize it as an AI rap generator tool.
Part 3: How did Yeat Become Popular?
Yeat's rise to popularity can be attributed to its remarkable ability to deliver exceptional voice quality and natural intonations. Its AI-driven algorithms enable it to replicate human speech patterns, resulting in a realistic and engaging experience for listeners.
Moreover, Yeat's versatility has made it a sought-after choice in various domains, including e-learning, audiobook production, virtual assistants, and more.
Part 4: FAQs about Ariana Grande AI Voice Generator
1 Is Yeat AI Voice suitable for professional applications?
Absolutely! Yeat AI Voice is highly suitable for professional applications. Its lifelike speech synthesis capabilities make it a valuable tool for voiceover artists, podcasters, audiobook narrators, and other professionals in the audio content creation industry. Yeat AI Voice can help elevate the quality and impact of your professional projects by delivering natural and engaging audio experiences to your audience.
2 Is the Yeat text-to-speech voice generator available for free?
Yes, TopMediai Yeat text-to-speech voice generator offers a free version. The free voice generator allows users to experience the capabilities of Yeat AI Voice and generate audio from written text at no cost. However, there may be premium versions or subscription plans available that offer enhanced features and benefits for users who require more advanced functionalities.
Conclusion The user-friendly nature of Yeat AI Voice and its ability to seamlessly integrate with different platforms have also contributed to its widespread adoption. Developers, content creators, and businesses have recognized the potential of Yeat in enhancing user experiences and improving engagement with their audience.