Ninjago, a beloved and action-packed animated series, has long held a special place in the hearts of fans across the globe. Enter the Ninjago AI Voice Generator, a remarkable tool that's changing the game for fans, content creators, and artists alike.

Here providing you a comprehensive guide on how to use the Ninjago AI Voice Generator. Additionally, l will share some bonus tips for cloning Ninjago voices and wrap up with our final thoughts.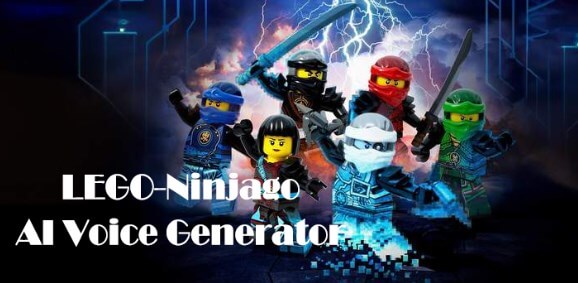 Part 1: What is Ninjago?
Ninjago is a popular Danish-Canadian animated television series created by the LEGO Group. It first premiered in 2011 and has since gained a dedicated fanbase. The series follows the adventures of a group of young ninja warriors as they protect their world from various threats and villains. The show has also spawned a variety of LEGO sets, video games, and other merchandise.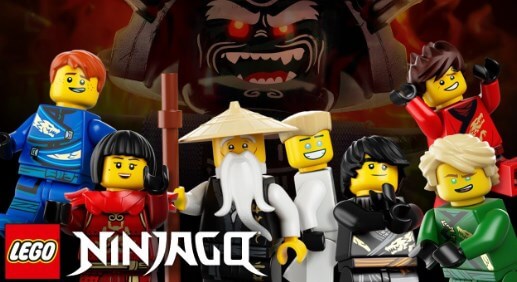 Part 2: Voice Actors on Ninjago
The Ninjago animated series features a talented cast of voice actors who have contributed to the show's success by bringing its characters to life. While the cast has evolved over the years, here are some of the prominent voice actors associated with Ninjago: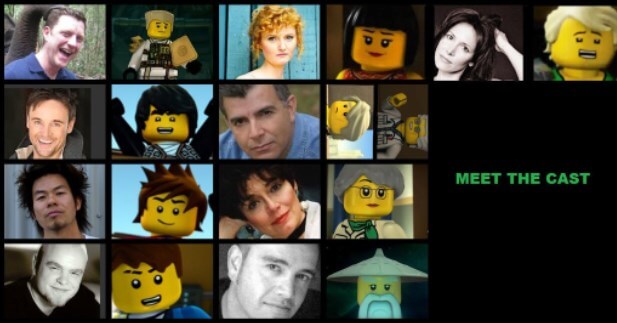 Kai - Voiced by Vincent Tong.
Cole - Initially voiced by Kirby Morrow (Seasons 1-7), then by Caleb Skeris.
Jay - Michael Adamthwaite provides the voice for Jay.
Zane - Brent Miller voices the character of Zane.
Lloyd - Initially voiced by Jillian Michaels as a child and later by Sam Vincent as a teenager.
Sensei Wu - Paul Dobson lends his voice to Sensei Wu.
Garmadon - Initially voiced by Mark Oliver, and later by Sam Vincent.
Nya - Kelly Metzger is the voice behind Nya.
Misako - Kathleen Barr provides the voice for Misako.
Master Chen - Ian James Corlett is the voice of this character.
Morro - Initially voiced by Andrew Francis.
Harumi - Britt McKillip voices Harumi.
Skylor - Heather Doerksen is the voice of Skylor.
Pythor P. Chumsworth - Michael Dobson lends his voice to this character.
Clancee - Ian James Corlett also provides the voice for Clancee.
Krux - Michael Daingerfield is the voice of Krux.
Acronix - Ian Hanlin voices Acronix.
Samurai X / P.I.X.A.L. - Jennifer Hayward is the voice behind this character.
Part 3: [Guide]Make Fun with Ninjago AI Voice
TopMediai Text to Speech is a service provided by TopMediai team, available for both pc and phone browsers, designed to convert text into natural, high-quality spoken language for content creators. With 3200+ voices, 130+ accents and languages, it enhances accessibility and user experience by reading aloud on-screen content, making it an invaluable tool for individuals with visual impairments and a valuable asset for app developers looking to integrate text-to-speech functionality into their applications.
TopMediai Text to Speech also allows users to customize speech rate and pitch, and it's frequently updated to improve voice quality and support additional languages, ensuring an inclusive and adaptable speech synthesis solution for all online users.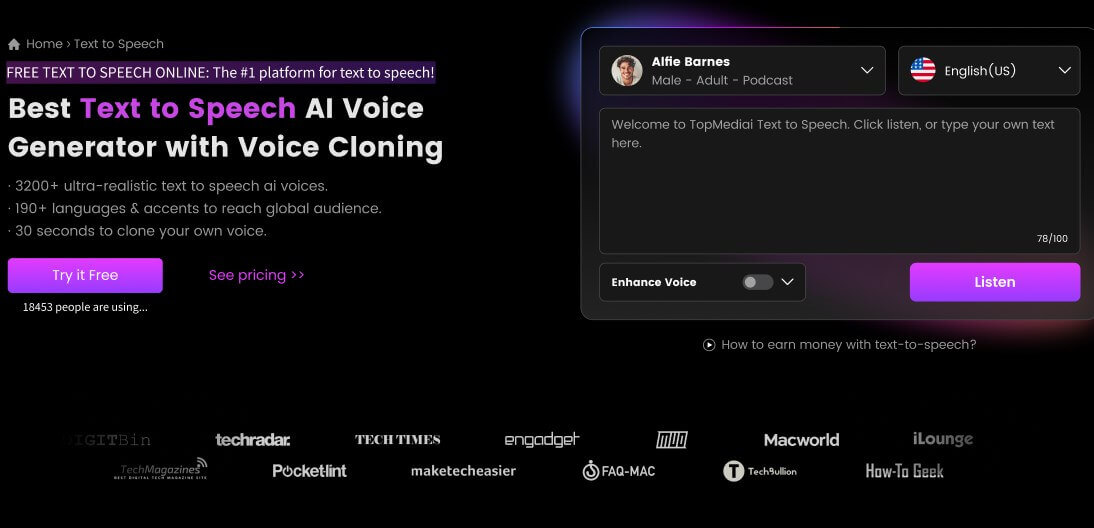 Generate Ninjago AI Voice Now >>
How to Use Ninjago Text to Speech on TopMediai
1. Go to TopMediai > Text to Speech.
2. Select a Ninjago character's voice option, Kai, Cole or others.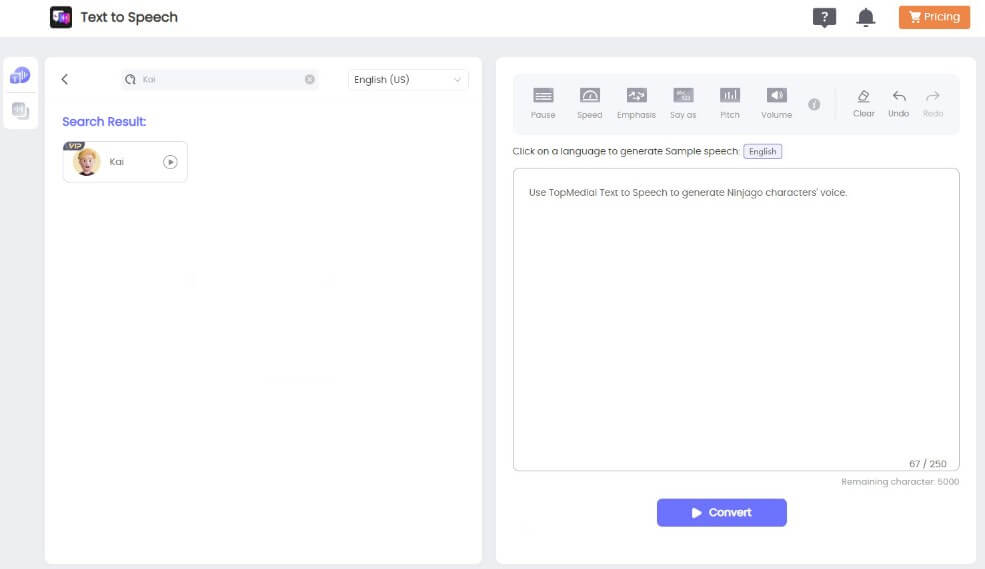 3. Input your text on the big typing box.
4. Click "Convert" to generate Ninjago ai voice.
5. Listen to the generated voice and download for your project.
Advantages of TopMediai Text to Speech
TopMediai Text to Speech offers high-quality and natural-sounding voices.
It provides 3200+ voices, including different genders, ages, celebrity and more with different accents and languages.
It's used for accessibility features on all browser, reading text aloud for users with visual impairments.
Users can adjust speech rate and pitch for a personalized experience.
Developers can easily integrate TopMediai TTS into their apps and websites(API).
TopMediai periodically updates the service to improve quality, language support, and add new voices.
Part 4: Bonus Tips for Clone Ninjago Voice
Take your Ninjago AI voices to the next level with TopMediai's Voice Clone feature. You can use this tool to mimic existing Ninjago character voices or create entirely new characters with the same level of realism.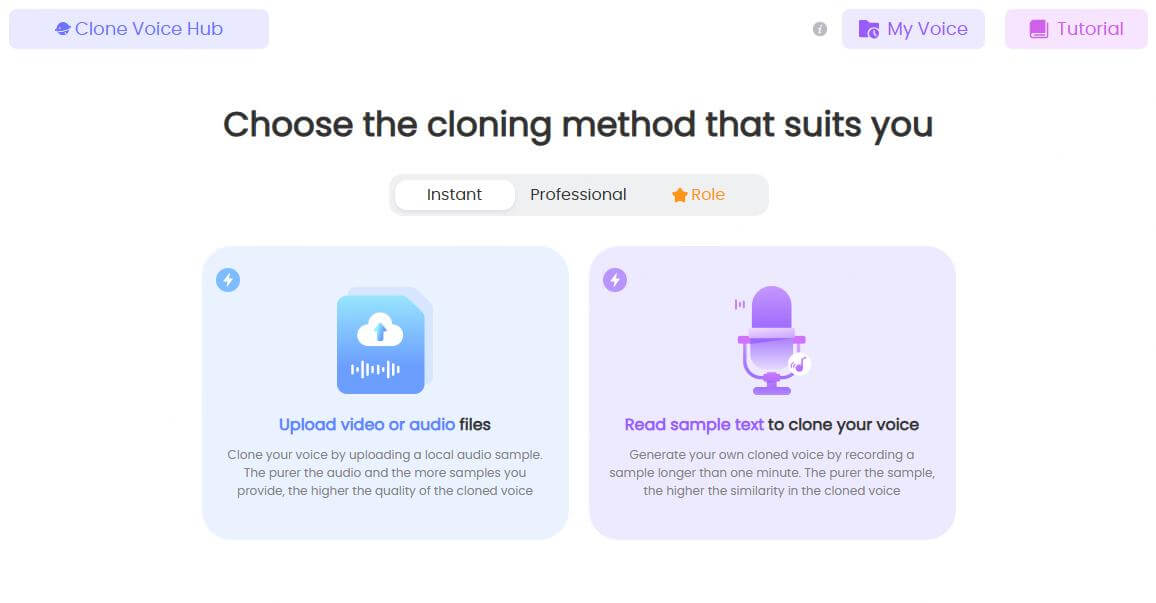 Pricing and Plans of TopMediai Text to Speech and Voice Clone
| Plan&Pricing | Text to Speech | Voice Cloning |
| --- | --- | --- |
| Basic | 12.99(250K characters+1 voice clone) | 14.99(50K characters+2 voice clones) |
| Premium | 19.99(500K characters+1 voice clone) | 19.99(100K characters+5 voice clones) |
| Plus | 39.99(1M characters+2 voice clones) | 39.99(200K characters+10 voice clones) |
| Free to Try? | Yes. 5000 characters for free | No |
What can You Do with Ninjago AI Voice?
Recreate Dialogues: Use AI-generated voices to recreate iconic Ninjago dialogues and scenes for fan projects.
Voice Your Own Ninjago Stories: Craft your unique Ninjago stories with lifelike AI voices for character narration.
YouTube and Content Creation: Enhance YouTube, TikTok videos or content with Ninjago AI voices for storytelling and character voices.
Aid in Game Development: Integrate AI voices into Ninjago-themed video games for character dialogues and narration.
Educational Projects: Use AI voices for engaging educational content and language learning apps.
Fan Projects and Fanfiction: Maintain character authenticity in fanfiction and animations with AI-generated Ninjago voices.
Character and Brand Promotion: Promote Ninjago characters or products with AI voices for advertising and character introductions.
Entertainment and Fun: Have fun creating parodies, prank calls, and amusing content with Ninjago AI voices.
Generate Ninjago AI Voice Now >>
Part 5: FAQs about Ninjago AI Voice
1 Are Ninjago AI voices officially licensed or endorsed by the creators of Ninjago?
Ninjago AI voices are typically not officially licensed or endorsed by the creators of the Ninjago series. They are fan-created or developed by AI technology companies for personal and creative use.
2 What is Ninjago AI voice, and how does it work?
Ninjago AI voice refers to the use of artificial intelligence technology to replicate the voices of characters from the Ninjago animated series. This is achieved through deep learning and voice synthesis algorithms that analyze and mimic the unique vocal characteristics of Ninjago characters.
3 Are Ninjago AI voices limited to specific characters from the series?
Ninjago AI voice generators often offer a range of character options from the series, allowing you to choose the voice that best suits your project. These can include voices of ninja heroes, villains, and supporting characters. But TopMediai Text to Speech not only a Ninjago ai voice generator, you can also generate other anime characters' voice on it.
Conclusion Create realistic Ninjago voices, relive your favorite scenes, or craft entirely new stories in the Ninjago universe. With the help of TopMediai and the tips provided in this article, you can unlock the full potential of Ninjago-themed speech.

Embrace the power of AI and Ninjago, and let your imagination run wild as you transform your text into something truly extraordinary. Unleash your imagination and dive into the world of Ninjago like never before. Get started today and let your creativity soar with Ninjago AI voice!