Looking to create your own Post Malone AI voice? In the age of artificial intelligence, the possibilities for creative expression are expanding rapidly. One intriguing application is the ability to generate AI voices that sound like your favorite artists.
In this article, we will explore the world of Post Malone AI voice and learn how to create it using text to speech voice generator and voice changer.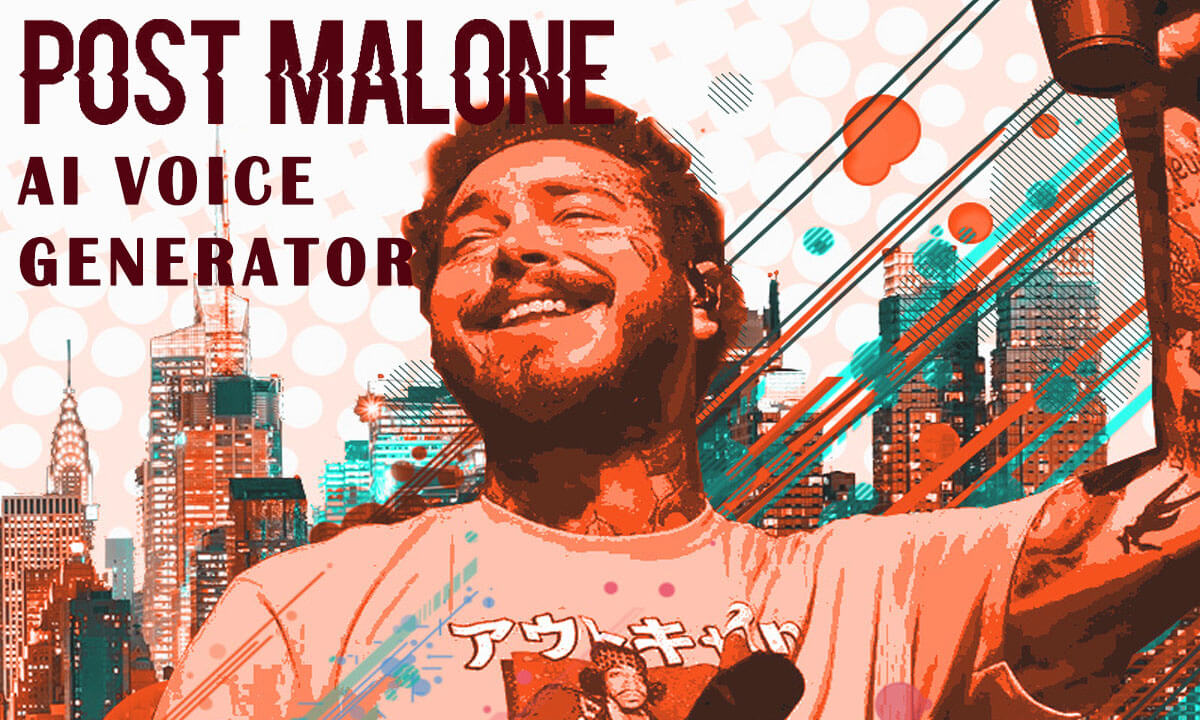 Part 1: Who is Post Malone?
Post Malone, whose real name is Austin Richard Post, is an American singer, rapper, and songwriter. He gained widespread recognition and success with his unique blend of hip-hop, rock, and pop music, often characterized by introspective lyrics and a melodic delivery. His music often explores themes of heartbreak, fame, and personal struggles, resonating with audiences worldwide.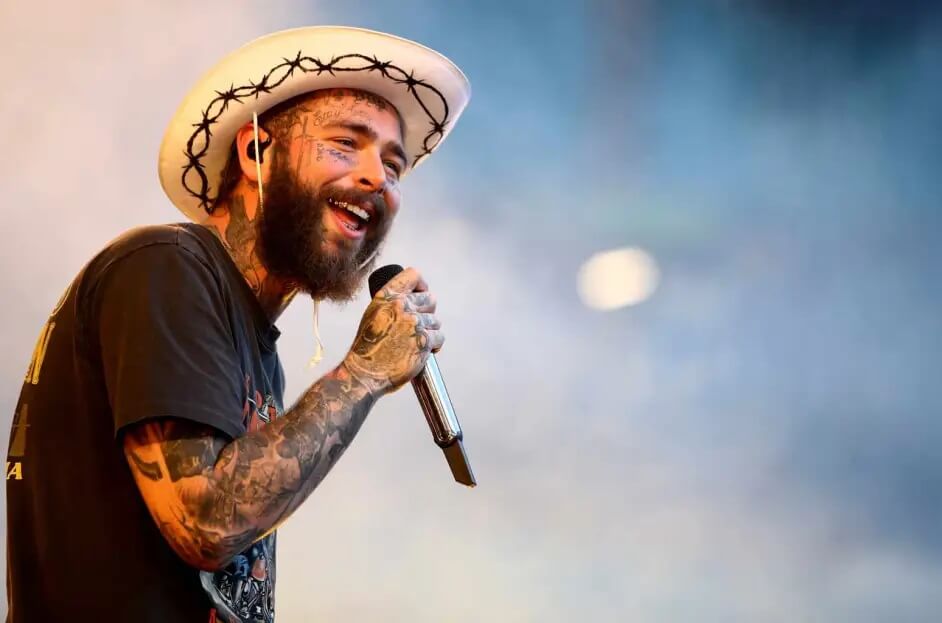 Beyond his musical accomplishments, Post Malone is also recognized for his unique fashion sense, which often includes face tattoos and a mix of casual and extravagant attire.
His charismatic personality and down-to-earth demeanor have endeared him to fans, making him one of the most popular and influential artists of his generation.
Part 2: How to Make Post Malone AI Voice?
Experience the cutting-edge technology offered by TopMediai Free Post Malone Text to Speech AI. This remarkable platform provides an incredible opportunity to transform your written text into an AI-generated voice that resonates with the unmistakable essence of Post Malone.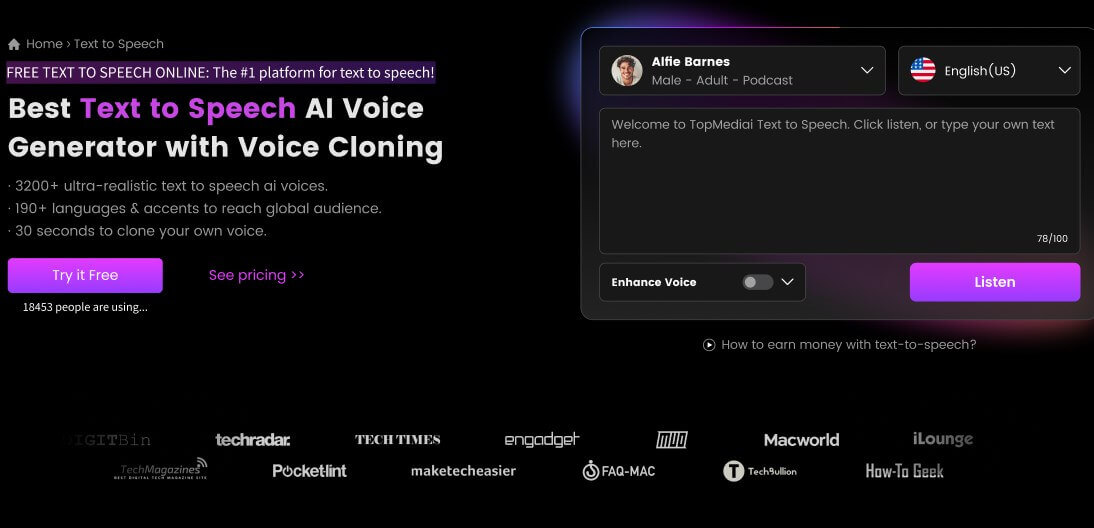 With a dedicated Post Malone voice model, you can effortlessly bring your words to life in a style reminiscent of the artist himself.
Explore the limitless possibilities of this free service and immerse yourself in the enchanting world of Post Malone voice, all at your fingertips.
Easy Steps to Use Post Malone AI Voice Generator
Step 1: Visit the TopMediai Text to Speech Feature.
Step 2: Select the Post Malone AI Voice Option on "Musicians" Type.
Step 3: Enter the text you want to convert into an AI voice.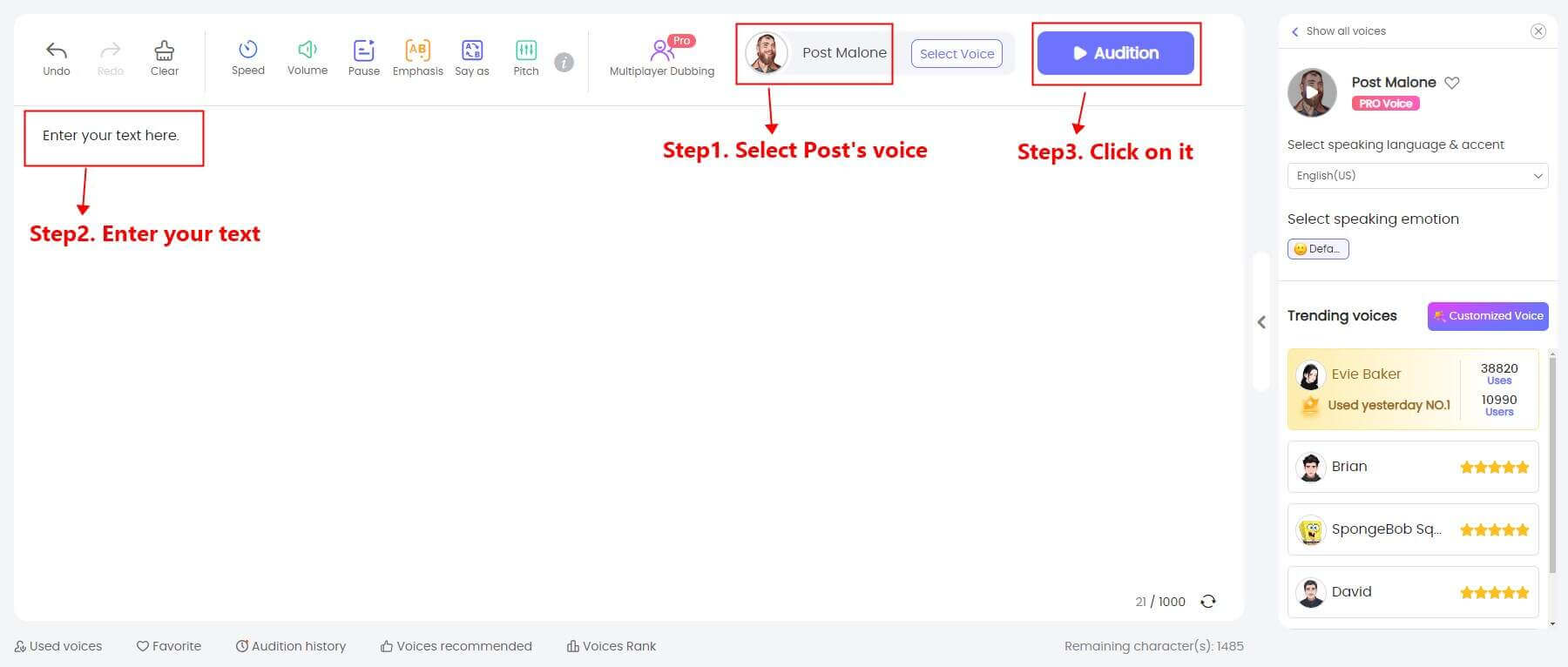 Step 4: Customize voice settings (if available) and Click on the "Convert" button.
Step 5: Listen to the AI-generated voice sample then Download or save the audio file for your use.
Pros
Free service: TopMediai offers their Post Malone Text to Speech AI service for free, making it accessible to a wide range of users.

Dedicated Post Malone voice model: Provides a dedicated voice model ensuring a more authentic and accurate AI-generated voice.

User-friendly interface: Making it easy for users to input their text, select the Post Malone voice, and generate the AI voice with minimal effort.

Quick conversion: The conversion process is fast, saving time and enhancing productivity.

Versatile usage: Can be used for various purposes, including content creation, voice-overs, or adding a unique touch to projects.
Cons
Dependency on internet connection: Requires a stable internet connection for access and use.
2. Free Voice Changer — Change Post Malone AI Voice in Real-time
For those seeking a more interactive and dynamic experience, a free voice changer online can be an excellent option. These software applications provide the flexibility to modify your voice in real-time and offer various presets, including celebrity voices like Schwarzenegger.
Look for a voice changer that includes a specific Post Malone voice option or allows you to customize your voice to match his signature style.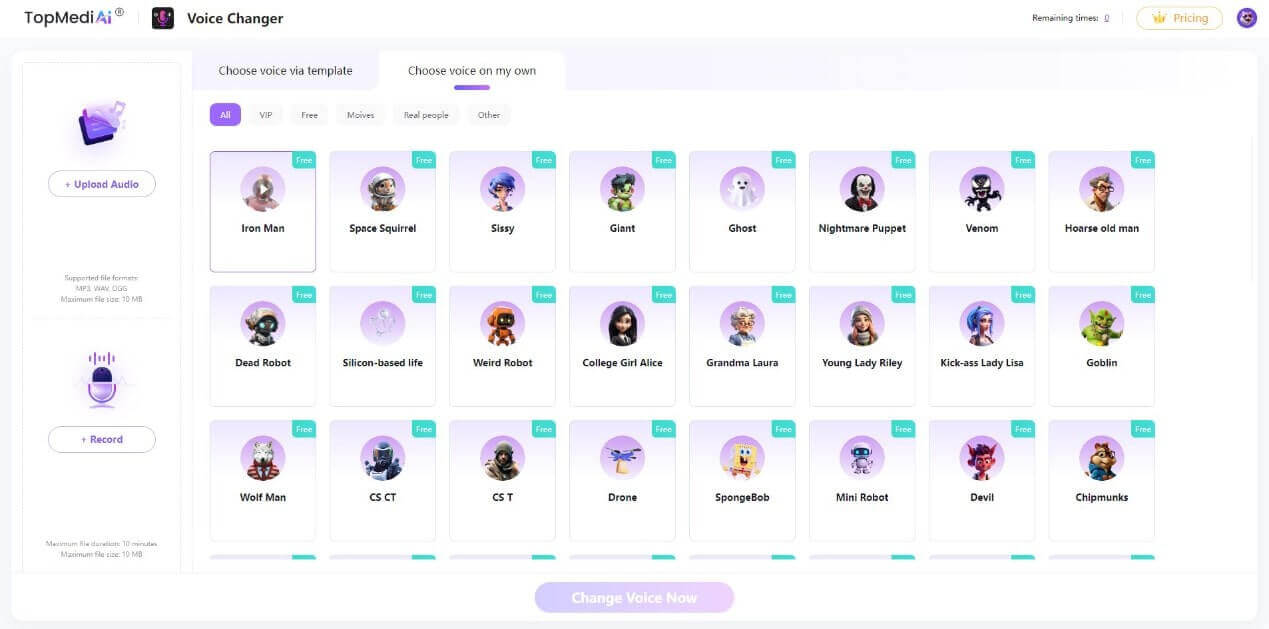 Pros
Real-time voice modification: Allows users to change their voice in real-time, enabling dynamic interactions and immediate feedback.

Customizable features: whether pitch, tone, effects or more you want, allowing for more personalized and unique Post Malone AI voice creations.

Interactive usage: Can be used during live conversations, online gaming, or audio recordings, adding an interactive element and enhancing user experiences.
Cons
Learning curve: Depending on the complexity, there may be a learning curve involved in understanding and utilizing all the available features effectively.
Part 3: FAQs about Post Malone Voice Change
1 What are famous Post Malone songs?
"Circles", "Sunflower" (with Swae Lee), "Congratulations" (featuring Quavo), "White Iverson", "Better Now", "Goodbyes" (featuring Young Thug), "Psycho" (featuring Ty Dolla $ign), "I Fall Apart", "Wow."
2 Who is Post Malone Wife?
Post Malone currently does not have a wife. However, he is engaged to his long-time girlfriend Jamie, with whom he had kept a low profile until announcing her pregnancy in May 2022. The pair welcomed a baby girl the following month but have largely kept their personal lives private.
Conclusion Through the incredible capabilities of TopMediai text to speech voice generator, you can now experience the magic of generating an AI-generated voice of Post Malone. Whether you are a devoted fan seeking to have fun or a content creator in search of unique voice-over options, the methods outlined above offer a gateway to unleash your creativity.

So, delve into the captivating realm of Post Malone AI voice and let your imagination soar to new heights of expression!