Looking for a unique and fun way to convert text into speech? Try the Squidward Voice Generator! This innovative tool allows you to transform any text into the distinctive voice of Squidward Tentacles from the popular animated series. The Squidward Text-to-Speech brings a touch of humor and nostalgia to your audio projects.

Experience the joy of hearing your words spoken in Squidward's iconic voice and unleash your creativity like never before!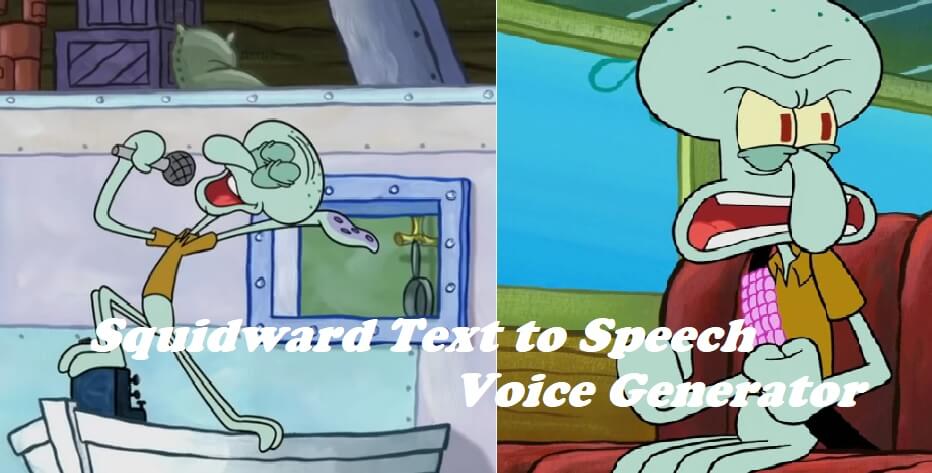 Part 1: Who is Squidward and Squidward Voice Actor?
Squidward Tentacles is a fictional character from the popular animated television series SpongeBob SquarePants, which was created by marine biologist and animator Stephen Hillenburg. Squidward is an anthropomorphic octopus who is known for his sarcastic and pessimistic personality, as well as his love of art and music.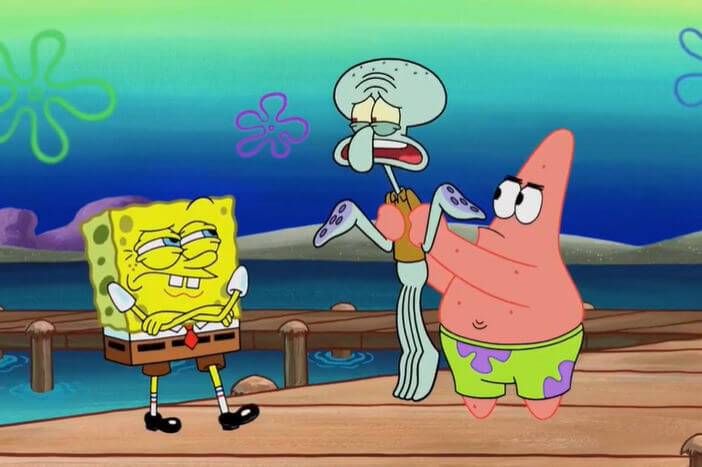 The voice of Squidward is provided by actor Rodger Bumpass, who has been a part of the SpongeBob SquarePants cast since the show's inception in 1999. Bumpass is a veteran voice actor who has worked on a variety of animated shows and films, including The Simpsons, The Powerpuff Girls, and Monsters, Inc.

His portrayal of Squidward has become one of his most recognizable and beloved roles, and has helped to make the character one of the most popular and iconic in the SpongeBob universe.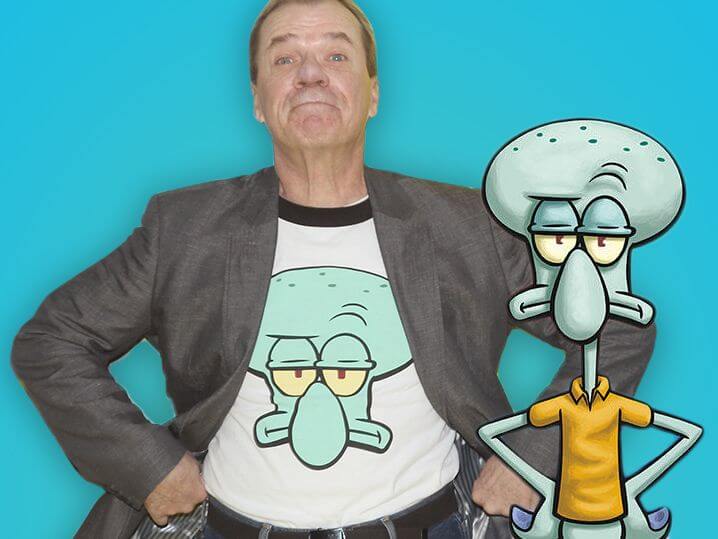 Part 2: 3 Top Online Websites for Squidward Text to Speech
TopMediai is a highly regarded and widely used Squidward text to speech generator that can be found online. The tool is equipped with state-of-the-art AI technology, which enables it to produce precise voiceovers consistently.

The generator is user-friendly and capable of generating genuine and emotive voices that can be applied to various contexts.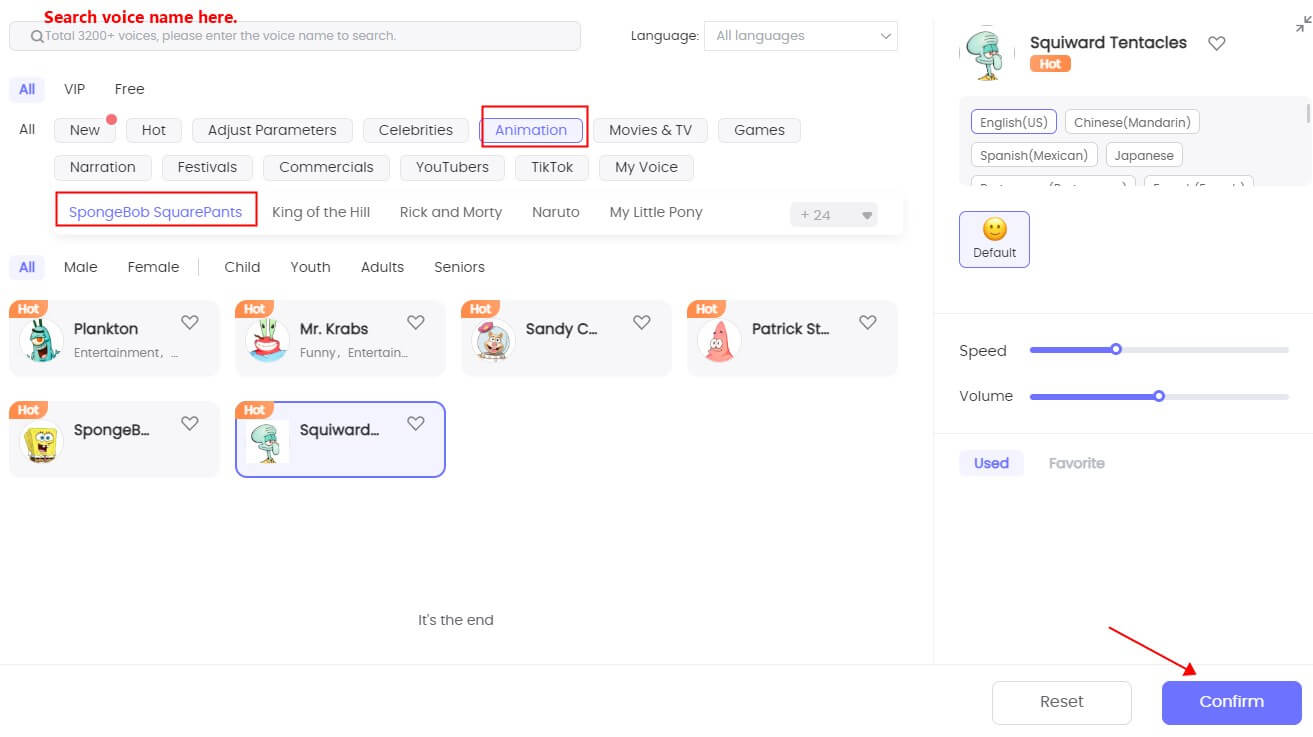 How To Use Squidward Text to Speech:
Step 1: Go to TopMediai official online website.
Step 2: Input the text into and choose Squidward as the voice from amongst the options, and then hit the "Convert to Speech" button.
Step 3: AI technology will immediately convert it into a Squidward voice. You can then easily listen to and download the generated voice clip without any delay.
Features:
Provides over 3,200 lifelike natural voices such as Hatsune Miku, SpongeBob, etc.
70 plus languages and dialects you can access.
Easy to adjust the pitch, speed, pauses of the voices, add BGM.
Simple using steps for begginers.
Export the audio in both MP3 and WAV.
Different functions of Text to Speech, Speech to Text, Audio Editing, and more.
It includes different cartoon character voice and celebrity voice.
The online tool 15.ai enables users to transform written text into speech, but with a fun and distinctive twist. In addition to the standard options, this platform offers a wide range of popular characters to provide voiceovers, such as Squidward.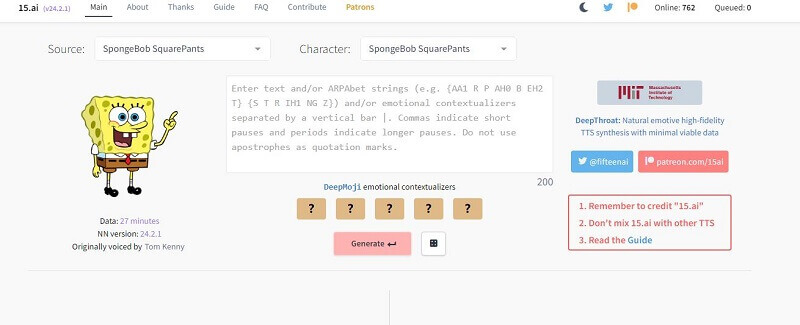 Features:
User-frendly interface.
Very fast and can be used in real-time.
Multiple types of characters voices.
Powerful Developer Kit that you can add to your software.
UberDuck.ai is a web-based platform powered by Artificial Intelligence that enables users to transform their text into speech using a variety of cutting-edge tools and features. With a variety of voices available, users can inject a touch of uniqueness into their content. Nonetheless, signing up is a prerequisite to accessing this tool on the web.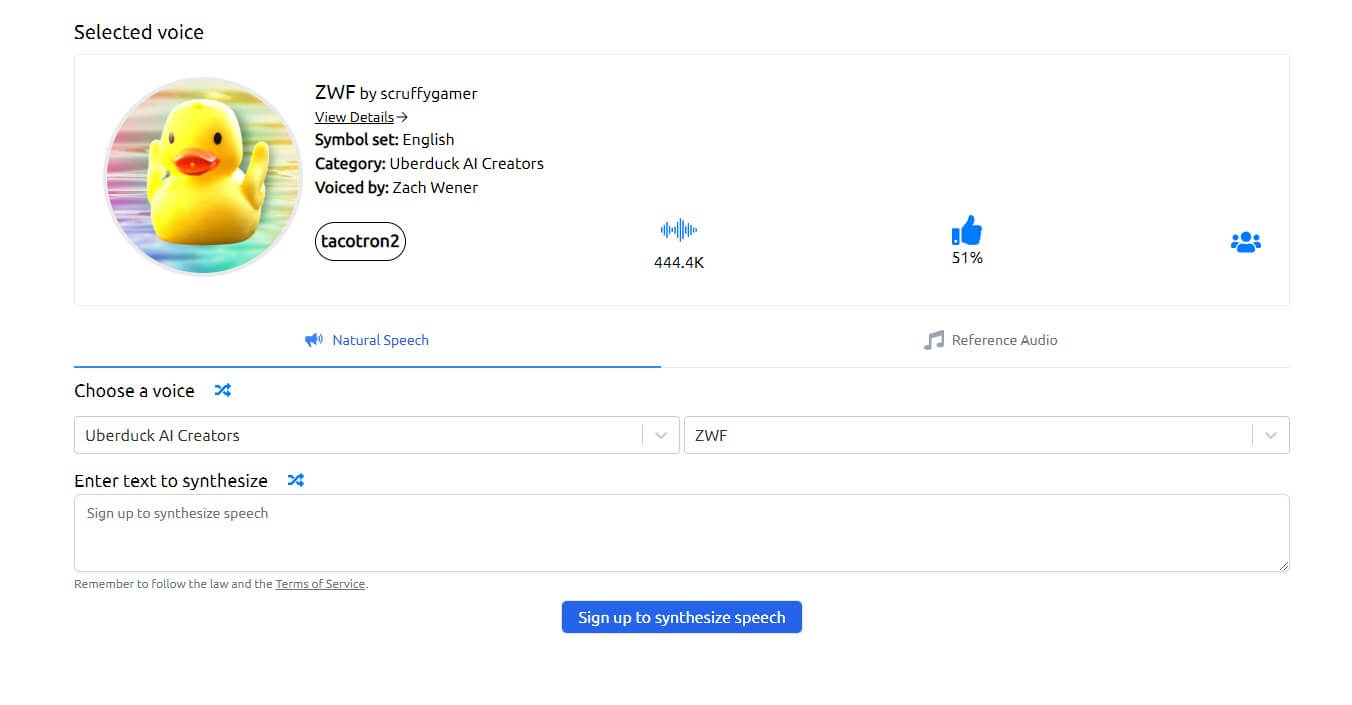 Features:
Advanced machine learning.
Offers popular voice kits to choose from.
It is famous for its exceptionally high quality.
Part 3: 2 Best Squidward Text to Speech Software Voice Generator
For those looking to produce Squidward text-to-speech directly from their PC, VoxBox is the ultimate solution. With an expanding user community, this tool offers a hassle-free experience with support for 46+ languages and a vast selection of over 3200 voices. Its intuitive interface, advanced text-to-speech technology, and extensive options make it the go to choice for all your text-to-speech requirements.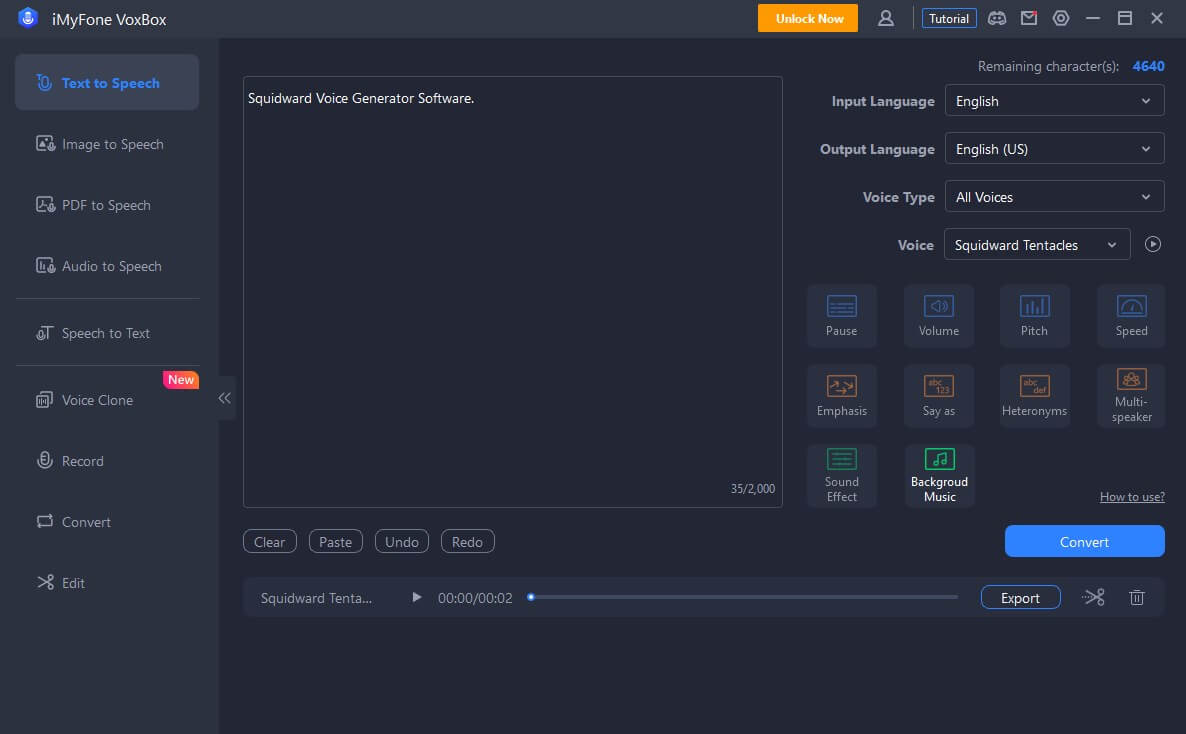 Features:
3,200+ voices and 46+ global languages like Squidward.
Secure TTS software.
Different formats are supported to output.
With a collection of more than 125 AI voices from various characters, MagicVox is considered one of the most impressive Squidward voice generator tools. Users can customize the voices to their liking for activities such as gaming, chatting, or voice acting.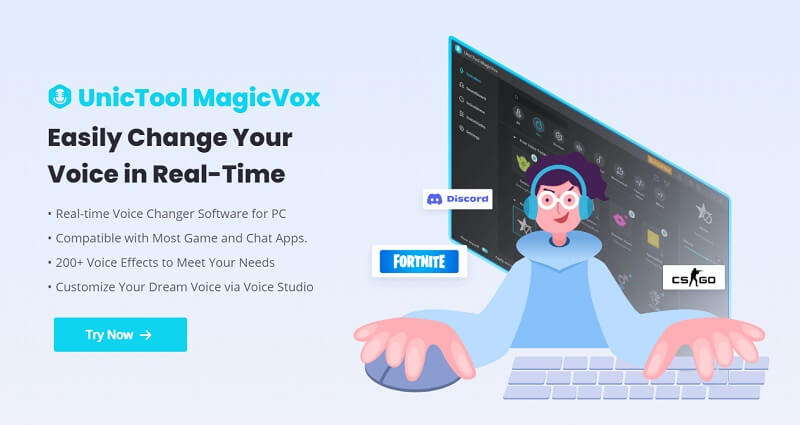 Features:
A wide selection of over 150 preset filters and 300+ voice effects.
Allows for key bindings to be added for one-click application of effects.
Facilitate importing your favorite sound effect.
Part 4: FAQs about Squidward Voice Text to Speech
1How can I generate Squidward's voice using text-to-speech technology?
There are several online tools available that offer Squidward's voice as an option for text-to-speech generation. Platforms like TopMediai provide users with the ability to convert written text into Squidward's voice using their advanced text-to-speech technology.
2Can I use Squidward's text to speech voice for personal use?
Yes, the voice of Squidward is available for personal use through various online text-to-speech platforms. Users can utilize these platforms to generate Squidward's voice for personal messages, presentations, or other forms of content as long as they comply with the terms of service and any applicable laws.
Conclusion In conclusion, the Squidward Text-to-Speech Voice Generator offers a unique and entertaining way to convert text into speech. With the ability to transform any text into Squidward Tentacles' distinctive voice, this tool adds a touch of humor and nostalgia to your audio projects.

Unlock the power of Squidward's voice and let your creativity shine. Experience the joy and laughter that comes with hearing your words spoken in the iconic voice of Squidward Tentacles. Get started with the Squidward Voice Generator today and bring your content to life in a whole new way.