An anime voice changer online can easily transform your normal voice into an anime voice without any hassle whatsoever. That being said, with so many options in the digital space, finding the best anime voice changer app can be tough. Keeping that in mind, we have made a list of the top 6 best anime voice changer in 2022. So without any further ado, let us check them out!
Part 1: Best Anime Online Voice Changer
1.1 TopMediai Voice Changer Online
The number one on today's list is the TopMediai Voice Changer Online. The reason why this voice changer got the number one spot is due to its enormous selection of voice-changing options that is sure to impress you.
This is the best anime voice changer that needs little to no settings needed to get you started. All you need to do is go to the website and select your desired tone and get started to change your voice.
As long as you have a stable internet connection and a browser installed on your device you are good to go.
Key Features
50 unique voices.
Various methods of input.
Custom voice option.
Pros
Extremely easy to use.

Freedom to choose your tone.

It can use a custom effect.
Cons
Creating a custom voice might be tricky for someone without prior experience.
Operating System & Compatibility: You can use it on Linux, Mac, Windows, IOS or even android smartphone. You can also access all its features from your tab or chromebook.
1.2 Voicechanger.io
Voicechanger.io is the greatest real-time voice changer for anime and soundboard software. It offers a wide range of features and a straightforward user interface.
You can also enjoy supports many online games and chat programs, including the most well-liked ones. Additionally, the software has a custom voice generator for creating unique voices and sound effects.
Please take note that it might take a little time to get used to the custom anime voice changer online. But once you get the hang of it, it can be a total game changer.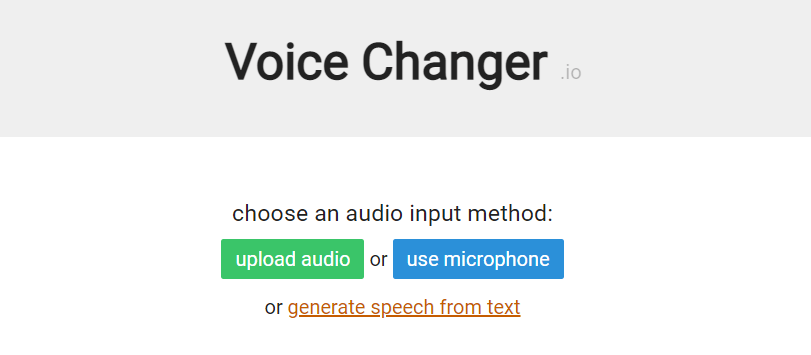 Key Features
Multiple voice options.
Text to speech.
Custom voice.
Pros
Premade voices are very easy to use.

You can use both recorded audio or live audio for voice changes.

Free to use.
Cons
You'll need to put on the correct "accent" for some voice transformations to work properly.
Part 2: Best Anime Voice Changer for PC
2.1 iMyFone MagicMic
All of the features of the MagicMic Voice Changer are accessible to Windows users. Sound effects can be employed at any moment, and voices are immediately changed in real-time to the selected voice.
Although the voice changing settings and selection on MagicMic are good, the voices don't sound natural. Some even have a similar tone. It's a fantastic extra feature to have the choice to design your own voice.
The complete version of the program is reasonably priced, and it is simple to use. MagicMic is a reliable anime voice changer tool.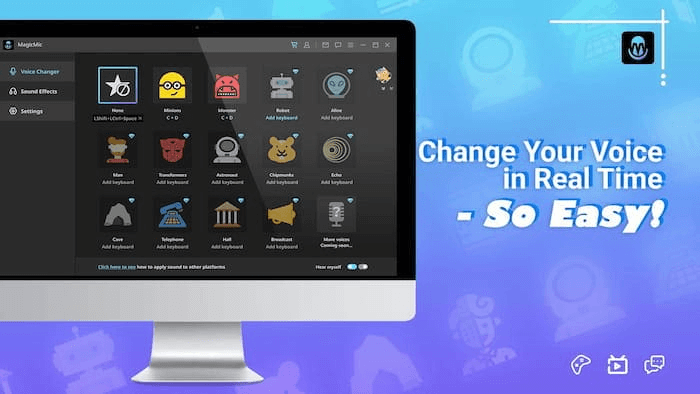 Key Features
Voice meme.
Custom key binds.
Over 190 Sund effects.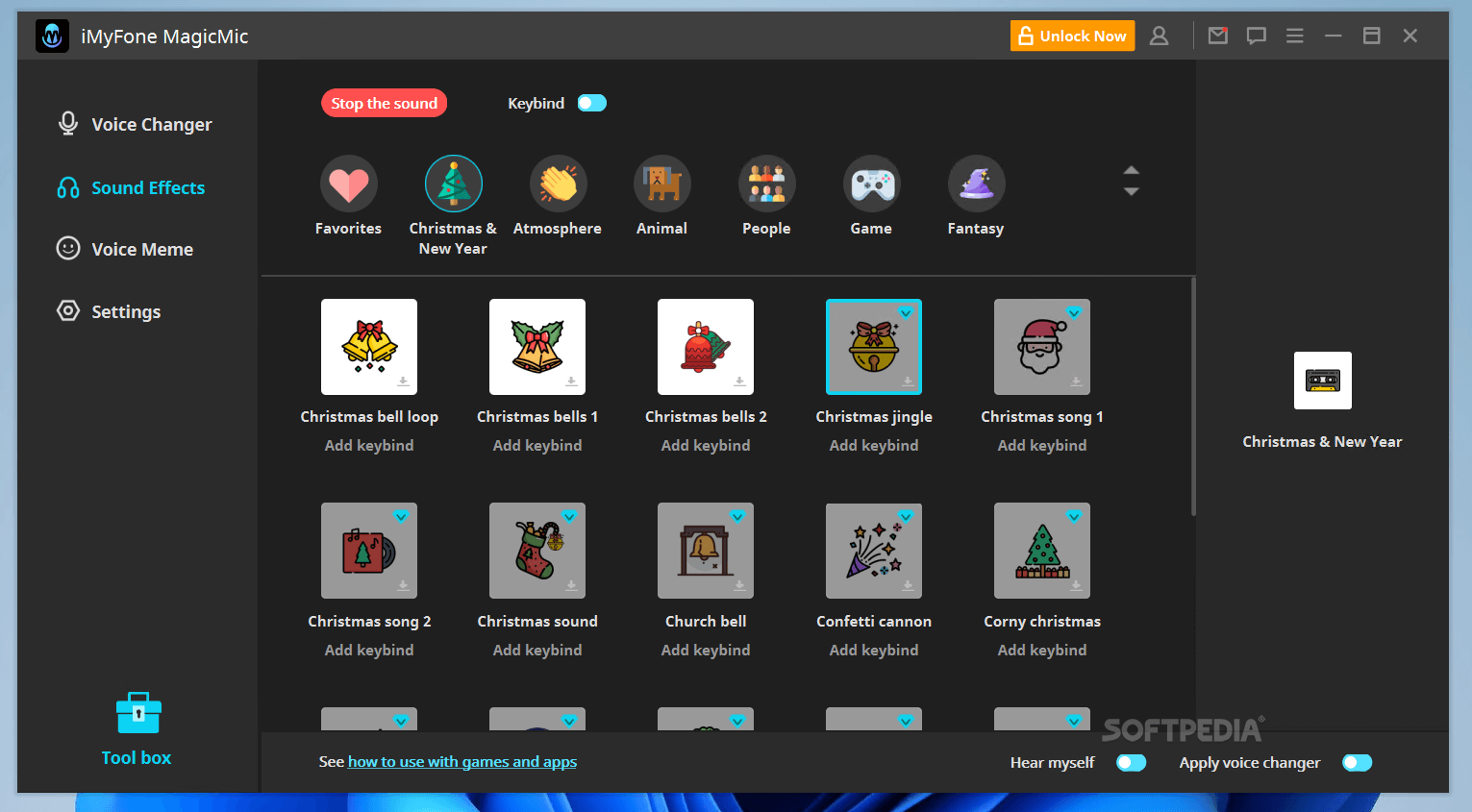 Pros
Real-time voice filters.

Voice emulator in games and other apps.

Support for Windows 7, 8, 8.1, 10, and 11.
Cons
Not supported on Mac.

The filters do not sound natural.
Operating System & Compatibility: Mac and Windows.
2.2 MasqVox Voice Changer
MasqVox Audio Changer enables users to switch voices during online voice chats on any platform. It provides a wide variety of voice effects, including male to female, robot, child, and numerous anime voices from cartoons.
Players can alter their genuine voice in online games by using the software while playing. Additionally, users can utilize it to prank their pals using voice chat.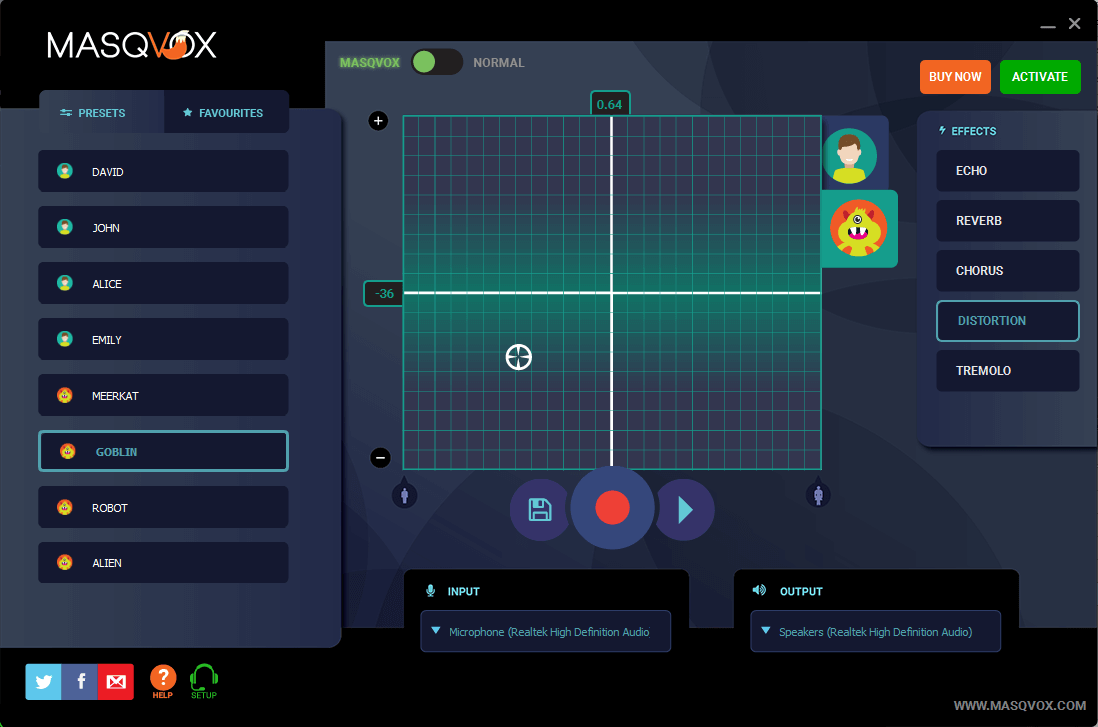 You may even generate and save your own sounds with this fantastic software. As one of the best discord anime voice changer, it has low latency and a low processing load, making it perfect for voice chatting and gaming alike.
Key Features
It has contemporary, top-notch audio effects.
With the use of your selected fast keys, you may activate sound effects.
There is a version called Ultra-quiet that you can use for background canceling.
For the aim of broadcasting video games online, it is the ideal job.
Pros
Feature-rich voice changer.

It can be directly used on discord using bots.

Modern design.
Cons
Have a steep learning curve for seamless integration.
Part 3: Best Anime Voice Changer for Android/iOS
3.1 Voice Changer
Super Voice Changer is a sophisticated voice editing recorder with effects for Anime characters. It enables you to transform your voice into your favorite anime characters, including male and female effects, cartoon, anime, and autobot heroes.
This is a humorous anime voice changer for android that is designed to create an intriguing life!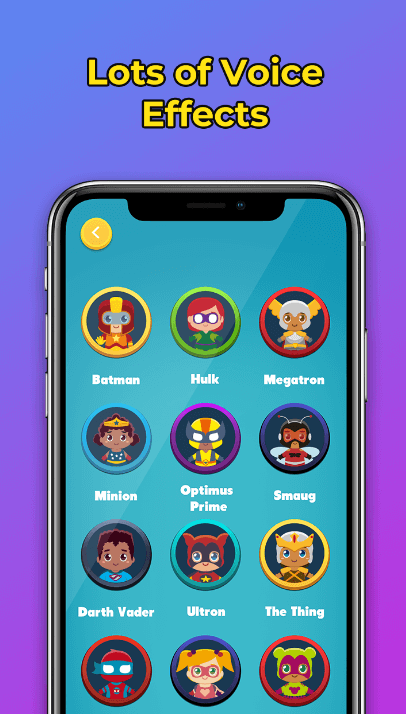 Key Features
Multiple voice effects.
Works on any android device.
One tap feature.
Pros
Easy to use.

No payment is needed as this is an anime voice changer for free.
Cons
3.2 Voice Changer Plus [iOS]
Voice Changer Plus lets you alter your voice is wonderful and entertaining ways. Numerous entertaining voices and sound effects are available on this app, making it a pleasure to use. You may use it for more than simply talking if you use Bad Melody or Bad Harmony to sing.
If you are using an android, you are completely out of luck with this one, because it is available on iOS.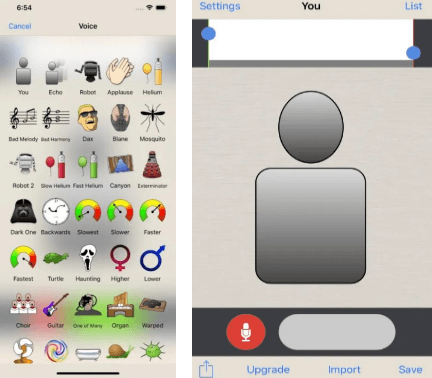 Key Features
Great IOS ecosystem integration.
Seamless anime character voice changer.
Pros
Change your voice with 55 voice effects and background sounds.

Free to save and share your recordings!

Trim control.

Full VoiceOver support.
Cons
Not available for Android.

Need to pay a premium to remove ads.
Operating System & Compatibility: iOS.
Part 4: FAQs about Best Anime Online Voice Changer
1How to get an anime girl voice changer?
You can get anime voice changer voicemod by downloading the software to your PC or simply using an online anime voice changer like the TopMediai Voice Changer Online.
All you need to do is go to the website and select your desired tone and get started. Moroever, you can choose from a wide range of voice setting to adjust your desired voice.
2What is the best Anime voice changer for PC?
When it comes to anime voice changers for PC, each option offers something unique to the party. That being said, our personal favorites are MagicMic and Morphvox.
3Can I get an Anime voice changer online?
The short answer to this question is absolute yes. If you are looking for how to get anime voice changer, simply go to the TopMediai Voice Changer website and use it online.
Conclusion
That ends our today's discussion on the
6 best anime voice changers
. If you do not want the hassle of downloading software onto your smartphone or PC, you can easily go to the
TopMediai Voice Changer Online
and learn more!