Have you ever used the phone to deceive any of your friends or family by pretending to be a stranger who knows a lot about them for some odd reason? However, our voices define who we are. Making a prank call to someone you've known for years thus becomes the main issue. However, as 2023 has already given us access to a number of efficient real time voice changer. So now it is a great idea to download a real time voice changer on your smartphone or computer.
Part 1: How to Change Voice in Real Time with Voice Changer App
1.1 MagicCall
People who want to alter their voice in real-time can download the Magic Call software, which works with both Android and iOS devices. This real time voice changer android has a variety of modes and backdrop effects. And to top it all of, it is fairly simple to use.
You can choose any voice option from the extensive list offered by this app, which has a 3.5-star rating and has moved up to second place in the rankings due to the high quality experience it offers users who want to play practical jokes on their pals.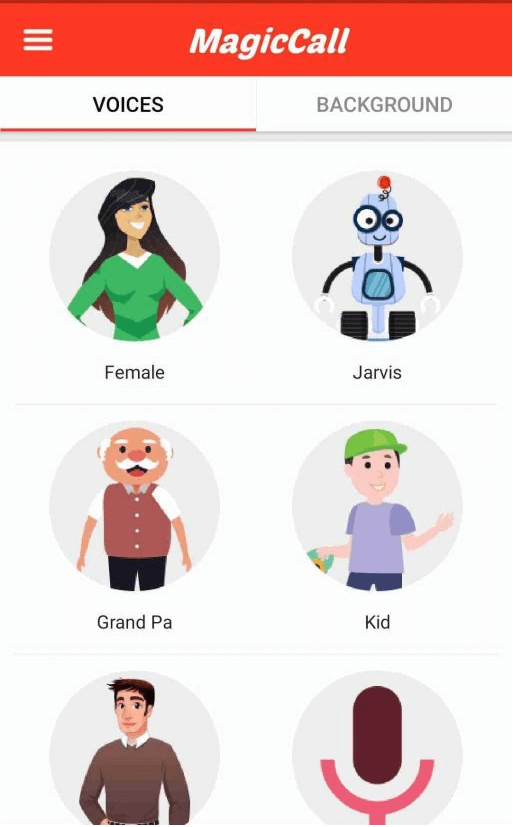 Key Features
On-call REAL-TIME voice changer. Use voice changers for women, children, cartoon characters, etc.
Alternate voices during the call.
Get FREE credits when you register for the first time.
Practice your voice before the call.
EASIEST method for making a hilarious call.
During the call, use sound emoticons like a kiss, clap, etc.
Price: $1.99 USD/week
Supported System: IOS and Android.
1.2 Funcall-Voice Changer and Recording
The ability to conduct international phone conversations, record such calls, and add entertaining speech effects are just a few of the many possibilities for this voice changer real time android.
You can use the ai voice changer real time from Funcall to prank a friend or relative and to just have some silly fun! The application provides a variety of ambient noises that might add entertainment value to your calls. The application is more user-friendly thanks to its simple, basic design.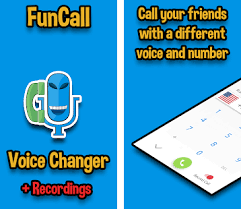 Key Features
Calling with a different voice and number.
Add background sounds to your call.
Recording features.
Affordable international call rates.
Price: Although the app is free, it occasionally provides different promotions for in-app purchases as well as some inexpensive bundles that are mostly tied to the app's international calling capability.
Supported System: Both iOS 9.0 and up and Android
1.3 PrankDial
You may prank phone your friends and loved ones using PrankDial, which is designed to make people laugh like crazy.
This iphone voice changer real time application's unique feature is that it has saved prank calls, giving users access to more than 150 different hoax calls. The ai voice changer real-time software places an automated call and converses with the recipient in a human-like manner.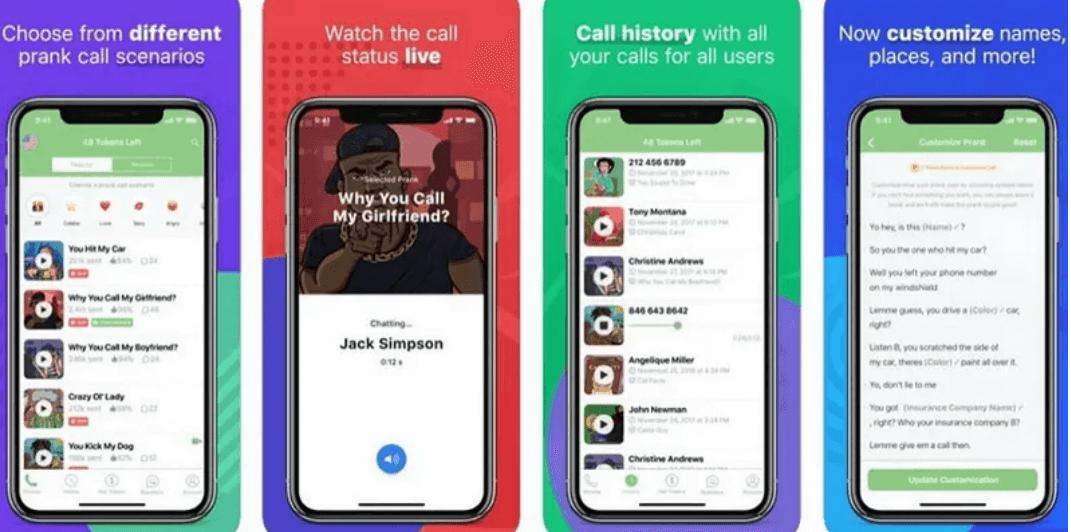 Key Features
Seamless call history with users.
Customization options on names and places.
Ability to multiple prank call scenarios.
Live call status.
Price: The app is completely free to download. However, you get a maximum of three free pranks call each day. You can make various in app purchases to get more call time and other calling options.
Supported System: Available for Android 4 and up & also on iOS 12 or later.
1.4 Voicemod- Voice Changer & FX
Many online gamers choose to communicate with their friends in an anonymous manner.
But have you ever wondered why should their voices therefore sound like their own? The answer is a resounding "no" according to VoiceFx, which offers more than 40 different real-time speech options.
Even video calls with face filters are possible, and this in-the-moment voice changer allows you to share recorded recordings right away.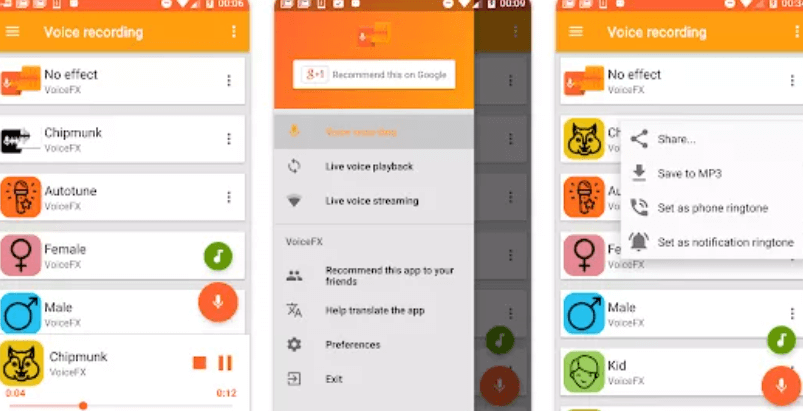 Key Features
Over 40 unique voice options to choose from.
Supports video calling features.
Share option for recorded videos.
Price: Completely free to use.
Supported Systems: iOS and Android.
1.5 Change My Voice
With the help of this entertaining voice changer, you can drastically alter your voice and make it impossible for your loved ones to recognize you!
As the best real time voice changer for android for pulling pranks on people. Tone control allows you to create different chorus and echo effects. You have pre-set settings for this application. It is therefore ideal for individuals who lack expertise.
All voice changes are made instantly, allowing you to determine the influence of a tool right away and whether you wish to modify it or not.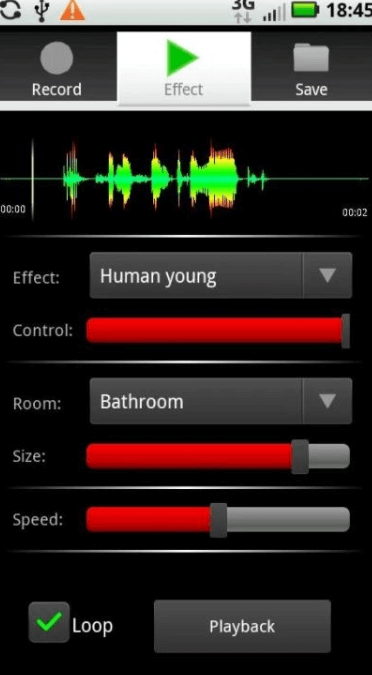 Key Features
Free to download.
Has recording options.
Available for all android version.
Price: Free to download with multiple in app purchase option.
Supported System: From Android 1.6 and up.
1.6 Call Voice Changed-IntCall
Are you looking for ways on how to stop making audio recordings, how to change your voice in real time and saving them on your phone? Call Voice Changer - IntCall enables you to call a friend and converse with them in various voices.
With this free voice changer real time installed on your phone, you can just hit a button to modify the pitch of your voice from low to high. To make your prank call appear more realistic, additional audio effects like cars crashing and dogs barking are also available.
The user experience is a consideration in each of these areas, which is guaranteed.
Key Features
Real time voice changer app iPhone.
Contains multiple sounds effects include, dogs bark, car crash and much more.
Has multiple pitch options to change your voice.
Price: Free to download. Have in app purchases.
Supported System: iOS 12.0 and above.
Part 2: Best Real Time Voice Changer for PC
2.1 iMyFone MagicMic
All of the features of the MagicMic Voice Changer are accessible to Windows users. Sound effects can be employed at any moment, and voices are immediately changed in real-time to the selected voice.
Although the voice changer settings and selection on MagicMic are good, the voices don't sound natural. Some even have a similar tone. It's a fantastic extra feature to have the choice to design your own voice.
The complete version of the program is reasonably priced, and it is simple to use. MagicMic is a reliable real-time voice changer tool, although it doesn't provide anything particularly unique.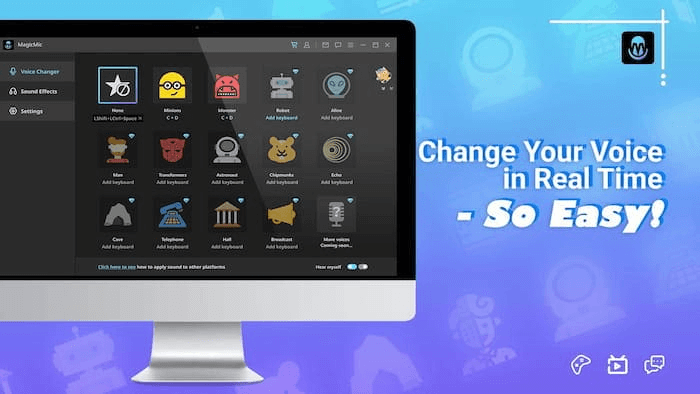 Key Features
Voice meme.
Custom key binds.
Over 190 Sund effects.
Voice emulator in games and other apps.
Pros
Real-time voice filters.

Support for Windows 7, 8, 8.1, 10, and 11
Cons
Not supported on Mac.

The filters do not sound natural.
2.2 NCH voxal voice changer
The simplest way to alter your gender in voice chats, speech animations, entertaining team games with your pals, or to make your own special set of voice modification effects is using Voice Changer Voxal.
In addition to using speech, it is also able to modify the background, playback device, and environment.
All powerful voice recognition software is available for a modest fee or as a subscription model.
Users have the option of switching between male and female voices. They can even adopt the voice of a television announcer, an echo, a robot, or an alien. It is possible to apply sound effects in a number of rooms and settings, as well as to imitate a phone call or other environment by utilizing both the voice and the surroundings.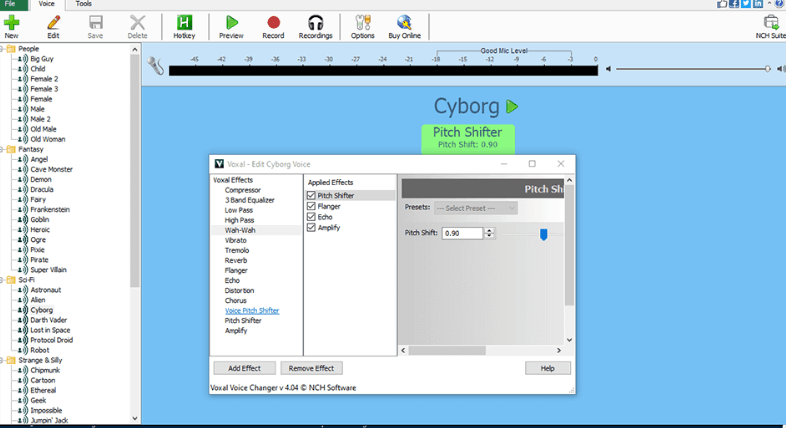 Key Features
1 Click modification.
Easy to use.
Real time voice changing capability.
Price: There are three price plans available for this app.
1. Voxal Voice Changer Plus – Commercial License – $14.99/one-time purchase (perpetual unlimited license)
2. Voxal Voice Changer Plus – Home Use Only – $12.99/one-time purchase (perpetual license)
3. Voxal Voice Changer Plus – Commercial License Quarterly Plan – Monthly Subscription Plan – starts at $1.11/month for one user
2.3 Voicemod
If you are looking for one of the finest free voice-changing program for gamers, content producers, and vloggers than you have Voicemod. To sound like a robot, demon, chipmunk, woman, man, or anything else you can think of, you can add a voice modifier on this free real time voice changer!
As one of the best real time voice changer pc, it is compatible with all of your favorite video games and seamlessly interacts with platforms including Elgato Stream Deck, Streamlabs OBS software, Twitch, TikTok Live Studio, Audacity, Gamecaster, and Omegle.
Free real time voice changer & modulator - voicemod can be used on your subsequent stream, to live voice changer, quickly create voice skins and voice avatars for the Metaverse and Multiverse, or simply record with the voice changer on and edit the video later. So feel free to use this real time voice changer for discord.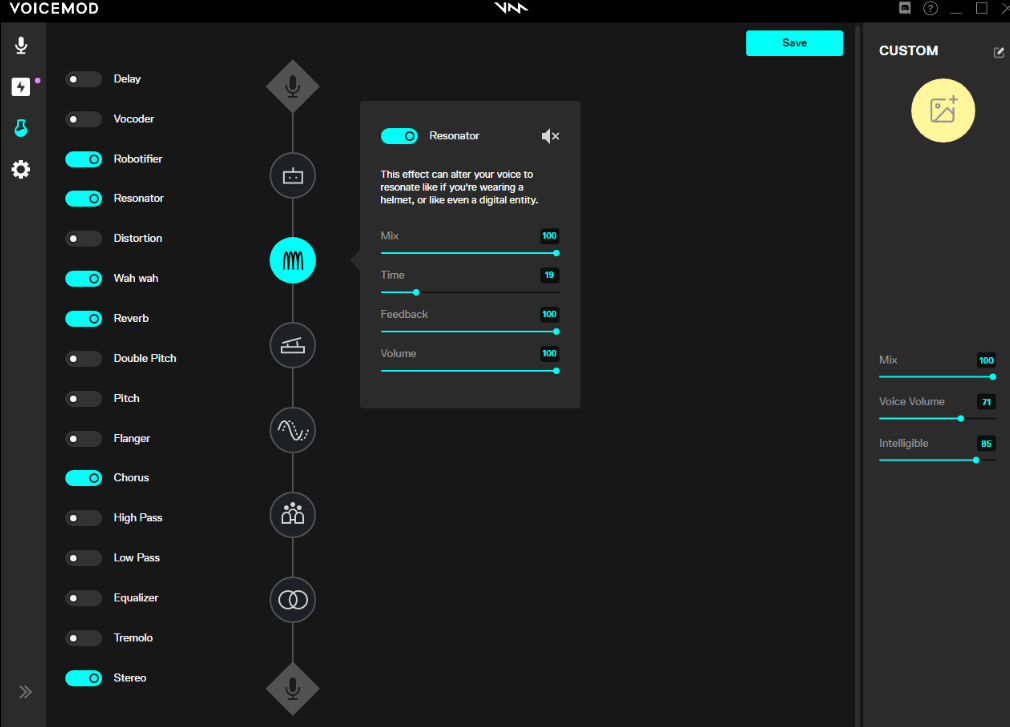 Key Features
AI voice option for games.
Free to uses voice changer for mac real time.
Multi Platform support.
Supported System: Both mac and Windows.
Part 3: TopMediai Voice Changer - Best Online Alternative
The number one on today's list of voice changer online real time is theTopMediai Online Voice Changer. The reason why this voice changer got the number one spot is due to its enormous selection of voice-changing options that is sure to impress you.
This is the best anime voice changer that needs little to no settings needed to get you started. All you need to do is go to the website and select your desired tone and get started.
As long as you have a stable internet connection and a browser installed on your device you are good to go with this free real time voice changer for mac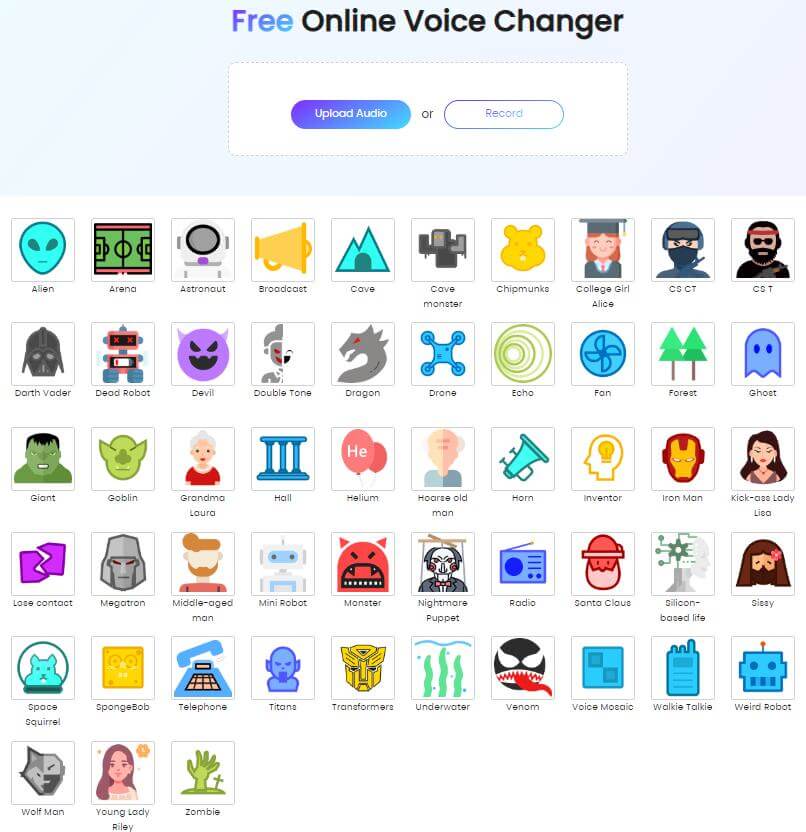 Key Features
Multiple unique voices.
Various methods of input.
Custom voice option.
Simple user interface.
Price: Free to use.
Supported System: As it is an online voice changer, it is compatible with all platforms including, Linux, Mac, Windows, and android and IOS.
Final Words
That ends our todays discussion on the 10 best
real time voice changer
. All the softwares on the list has something unique to offer. However if you want a full online option, that is free to use and can be access on pretty much any operating system or platform, we highly recommend checking out
TopMediai Voice Changer Online
.