In today's time, voice changers are more common than ever. Now, be it as it may, there are a lot of voice changers to choose from. In this way, the article ahead will help you locate the best voice changer for Chromebook there is! Through this guide, you'll also be able to locate the ideal voice changer Chromebook.
Part 1: 3 Best Voice Changers for Chromebook and Chrome OS
1.1 MagicMic - Voice changer for Discord Chromebook
MagicMic works as a software for Discord that allows you to change your voice. It is a free and lightweight voice changer software that can be used on Chromebooks. Unlike other voice changers, MagicMic has an immensely interactive interface that allows you to change your voice to any sound you want by just clicking the buttons on the screen.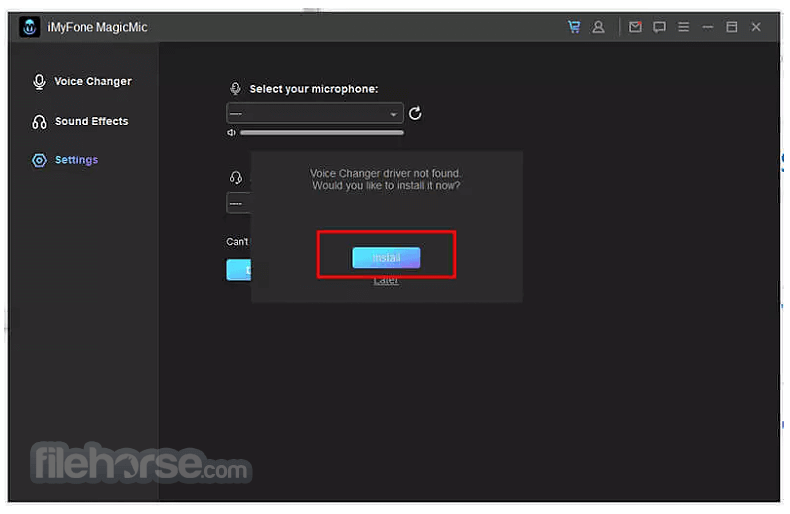 MagicMic is compatible with all versions of Windows, Mac, and Linux. Furthermore, it supports all the major browsers, including Chrome, Firefox, Safari, Edge, and Opera Mini.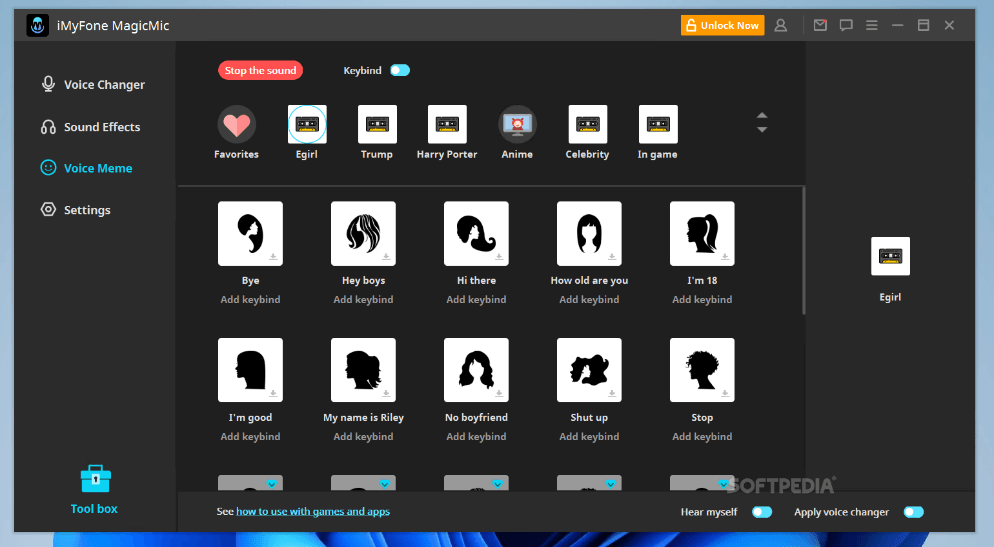 Key Features
MagicMic is a voice changer for Discord that is currently available for Chromebooks. It also has a Chrome extension and can be used on any device that has Chrome installed.
It will enable you to use any speech filter you choose while using other apps.
Supported Systems:
MagicMic Voice Changer works with Chrome and Chromium browsers, so you can use it on any device that has Chrome installed.
1.2 Clownfish Voice Changer
Moving further down our list, we have the Clownfish Voice Changer Chromebook. It is an application that enables you to modify your voice and have fun with it. You can use the different effects to create hilarious prank calls or just fool around with friends. There are also some audio filters that will let you sound like a robot, monster, or other weird creature.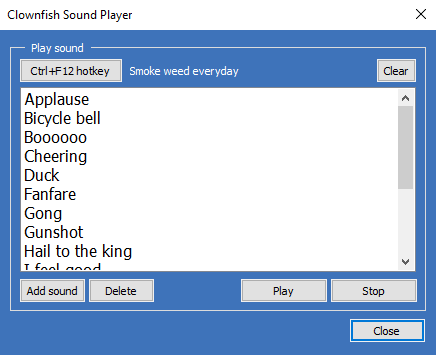 Key Features
The app is available for free on the iOS App Store. The app lets you change your voice to sound like a cartoon character. This free voice changer is the perfect way to have some fun with your friends and family.
This app has a range of different voices, from the deep, growling voice of Darth Vader, to the high-pitched squeaks of Mickey Mouse. You can even make your voice sound like a chipmunk!
1.3 Celebrity Voice Changer
Celebrity Voice Changer is a new way to make voice messages, not just creative but unique as well. You can change your voice to sound like any celebrity that you want. And, not just that, you can also use it for pranks or just for fun! Celebrity Voice Changer works as a free voice changer for Chromebook.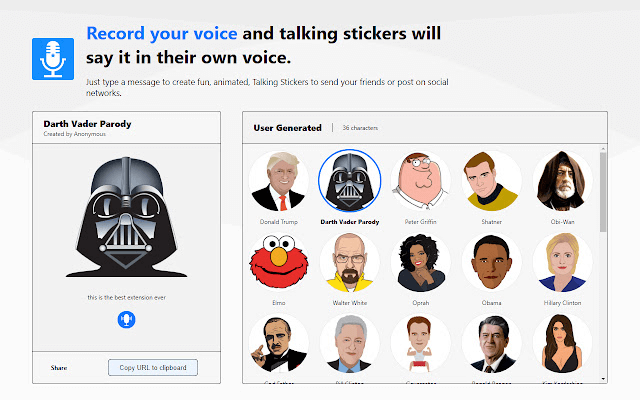 Key Features
Celebrity Voice Changer allows users to change the way they sound like a celebrity. Some celebrities have their own voice changer app, but this is what makes Celebrity Voice Changer all the more special.
The application mimics the voice of your favorite celebrity with precision and enables you to create a voice recording that is free from any fluff or loud pitches.
In addition, the application also has some premium features that can be unlocked with a certain amount as payment.
Part 2: How to Use an Online Voice Changer on Chromebook for Free
2.1 TopMediai Voice Changer Online
To start,TopMediai Voice Changer Online doesn't need any downloads at all. It's an online voice changer that is completely free and enables the user to modify their voice at will. This voice changer has the ability to change your voice to sound like a robot, a young girl, or even an old woman.
It is not an app; rather, it's a voice-changing experience. The best part about this application is that it's completely free to use and can be used in the browser on any device. It enables you to sound like your favorite character, all in the blink of an eye.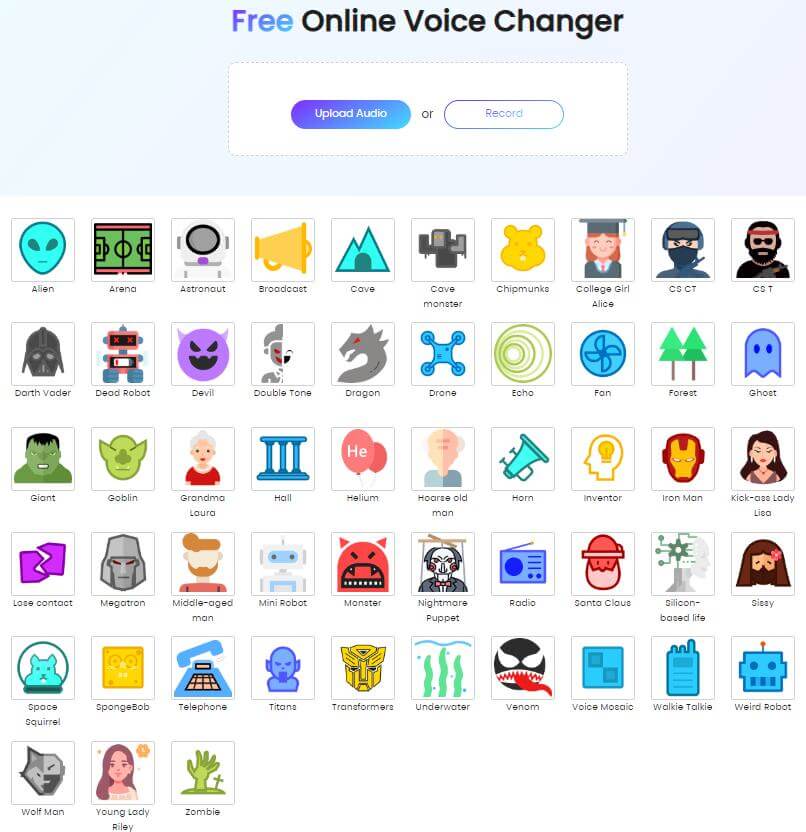 Key Features
TopMediai Voice Changer Online is relatively new, but it is more intriguing as it offers more features for free.
You can change your voice in real time with this tool. You don't need to record your new voice first and then play it back. It also has a huge library of voices to choose from, so you're not limited to just one or two voices.
2.2 Voicechanger.io
Voice changer works as a completely free online voice-changing app that lets you change your voice in the present. It's a great way to have fun and fool your friends by changing the sound of your voice. You can also use it to protect your privacy if you want to call someone without anyone knowing who you are.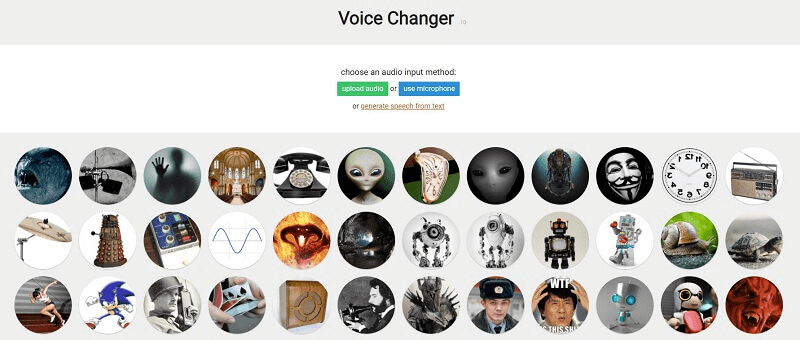 The app has a variety of features such as:
Key Features
Voice Changing Effects.
Multiple Languages.
A Wide Range of Voices.
Part 3: FAQs about Voice Changer for Chromebook
1Is there a voice changer for Chromebook?
The answer to this question is yes. There are a few different voice changers for Chromebook that you can use. One of the most popular is TopMediai Voice Changer Online. This online voice changer is compatible with Windows and Mac operating systems, and it's available for usage directly on their website.
2How can I change my voice on Chromebook for free?
If you're looking to change your voice on Chromebook for free, there are a number of applications to help you out. You can change your voice to a range of different voices, from deep and scary to high-pitched and funny.
Plus, the best part about this is that you might not even need to download an application. You can simply change up your voice online.
Conclusion
These voice changers can be used with a computer, smartphone, or tablet. There are also downloadable apps that allow you to change your voice
in real-time voice changers
on a call or video chat. With that being said, if you're on the lookout for the ideal voice changer for Chromebook, an online voice changer such as
TopMediai Online Voice Changer
may be ideal for you!