Adobe Illustrator is a software application used to create artwork, illustrations, and other stuff. Released in 1987, it is now a part of adobe creative cloud. It is used all around the world by professionals as it has specific drawing tools that drastically reduce the time taken to create illustrations. In this article, we will introduce several tools to remove white background in illustrator.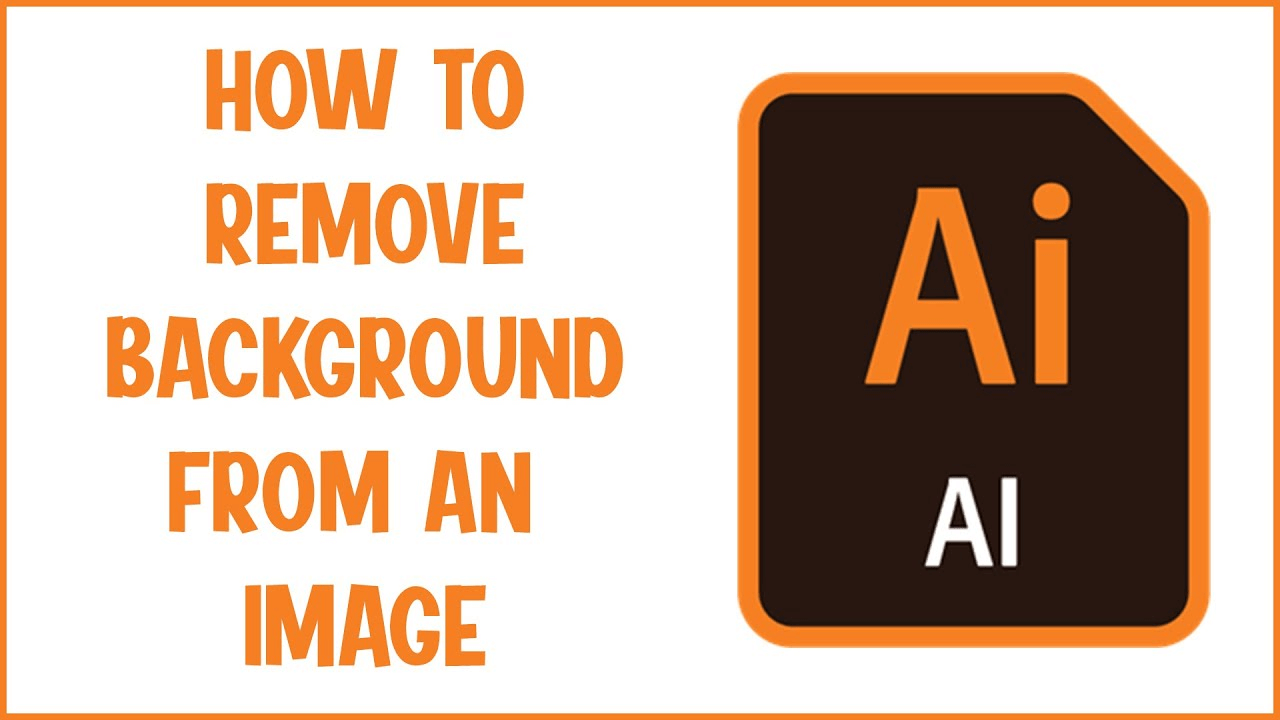 Although the interface is very user-friendly, some beginners still tend to get confused about the simplest tasks. One of the tasks is "how to remove a background in illustrator."
If you are also facing trouble removing Background in Illustrator, follow this step-by-step guide, and you will be able to remove Background from image illustrator easily.
Part 1: How to Remove White Background in Illustrator
Adobe Illustrator has a default white background which helps with visibility when creating your artwork, but some people might not want the Background when saving the File. In that case, follow these steps to remove Background in illustrator
Step 1. irstly, open the File you want to remove the Background from. Then navigate to the menu and proceed to click on File> open to upload your desired image in illustrator.
Step 2. After opening the image, open the transparency grid by tapping on the view < show transparency Grid option, which will help you in viewing the transparency ratio of the image. If it's working, the Background will start to appear as white and gray grids.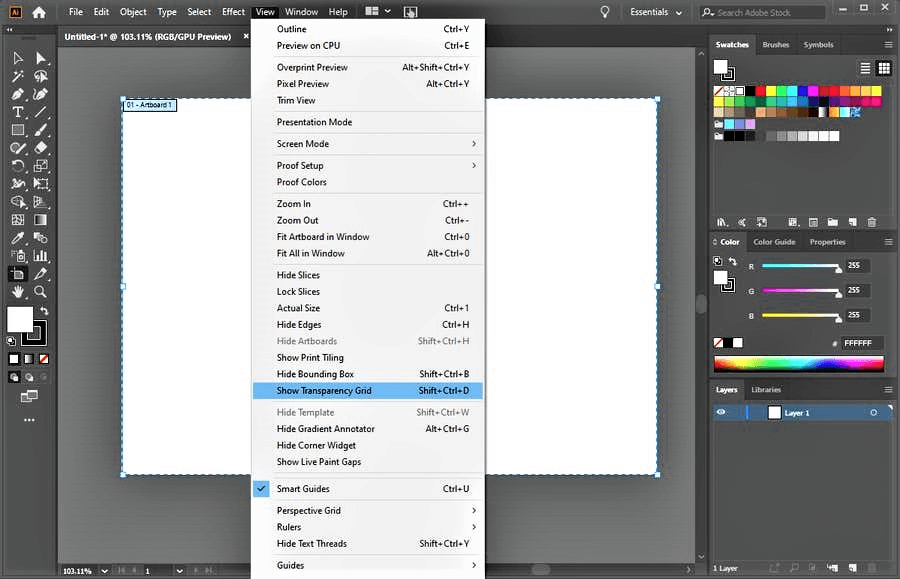 Step 3. Now you can proceed to open the trace window by clicking the window > trace image option. This tool allows you to trace your image and highlight the areas in that you want to be transparent.
Step 4. In order to achieve the best results, you can also customize the settings. The end product may vary greatly depending on the original quality of the picture. Follow these steps to customize your tracing settings.
· Leaving the Preset setting as default works the best as it will automatically adjust with the tweaking in other options. Still, if you want to alter the setting, you can choose the custom option and customize your own settings.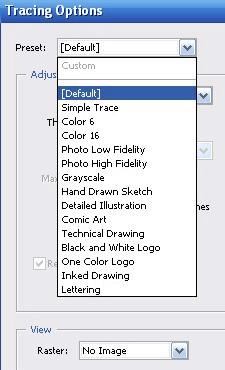 · Click on the tracing result in the view option. Enabling this will provide you with a great view of the live transparency.
· Navigate into the mode option and change the mode from Black and White to Colored
· Choose Full Tone in the palette option.
· Go to the advance tab and click on expand. Change the method settings to Abutting and leave all the other settings untouched.
· Check the boxes of the "snap curves to Lines" and "ignore white" options.
· After following all the steps listed above carefully, click on the Trace option.
· After that, image tracing will be activated, and it will remove the white color in the Background, making it transparent.
Step 5. Once all the process is completed, review your image and finalize it by making sure that your image is equipped with a transparent background. Try to focus when reviewing as you have to look out for some untouched areas and analyze its transparency ratio.
Step 6. To save your new File, export the File in the .PNG format by selecting File> Save As. Click on the File and choose Select for web option to successfully save your File in PNG format.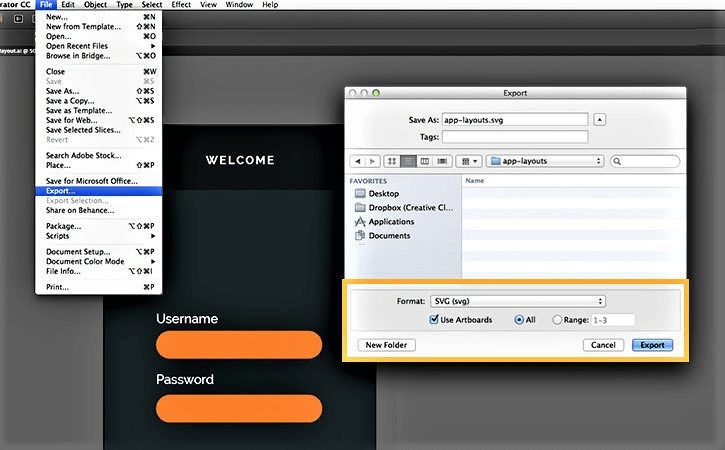 Key Features
Adobe illustrator serves many other functions than just removing white Background. It is vastly used in other forms of work by professionals, such as drawing artwork, creating logos, and making illustrations, and is one of the most used editing and creating software out there.
You might be interested in:
Best Online Photo Editor to Change Background Color to white >>
How to Change Background on Snapchat -- 4 Tips and Alternative >>
How to Remove Background using Canva >>
Part 2:Online illustrator Alternative to Remove Background from Image
2.1 TopMediai BG Eraser Online
The only downside of Adobe illustrator is that it is a paid software. Still, you don't need to worry if you don't have the cash to pay the monthly subscription fee, as we have listed some of the free alternatives of Adobe Illustrator if you want to remove Background from image illustrator. These alternatives work quite the same and are completely free. We've listed some of the free online web-based tools below.
This online background eraser is one of the best free Background removing tool out there if you can't remove Background in illustrator. TopMediai BG Eraser is an online tool that can be easily accessed by either an android phone or a web browser.
With the help of AI, this tool has managed to eliminate the need to remove Background manually and still provides a high-quality image.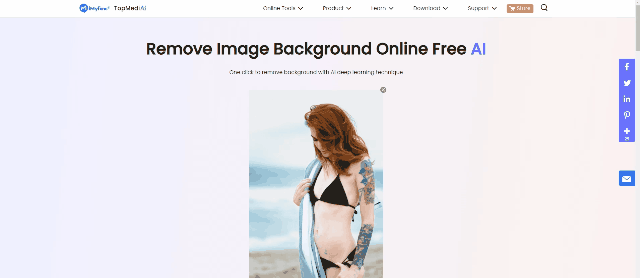 How to Remove Picture Background Using TopMediai BG Remover:
The steps to remove the Background are fairly simple and very easy to follow:
Step 1. Open your web browser and visit TopMediai BG Remover website.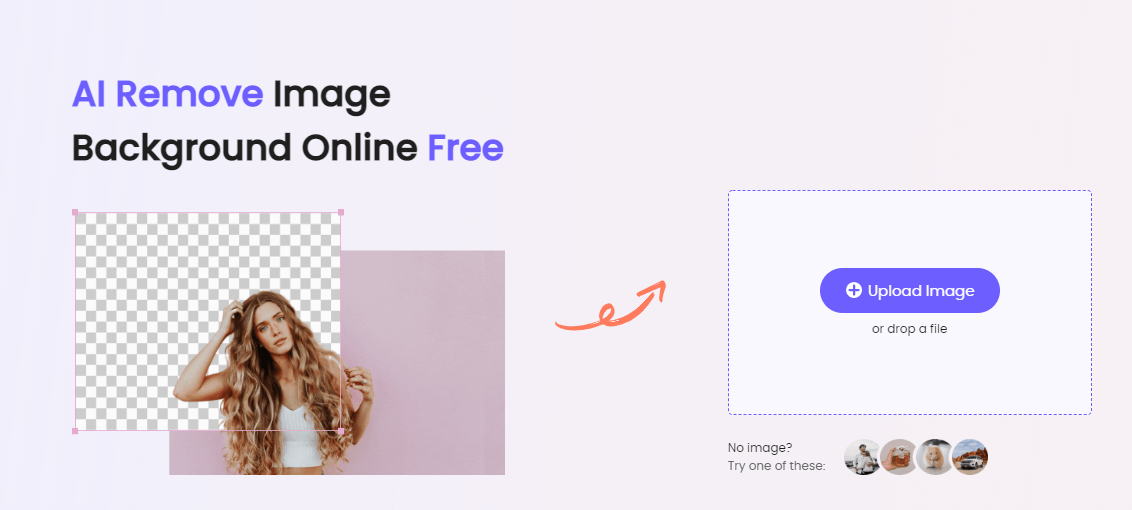 Step 2. Select the image of which you wish to have the Background removed and proceed to upload it by using the upload image button.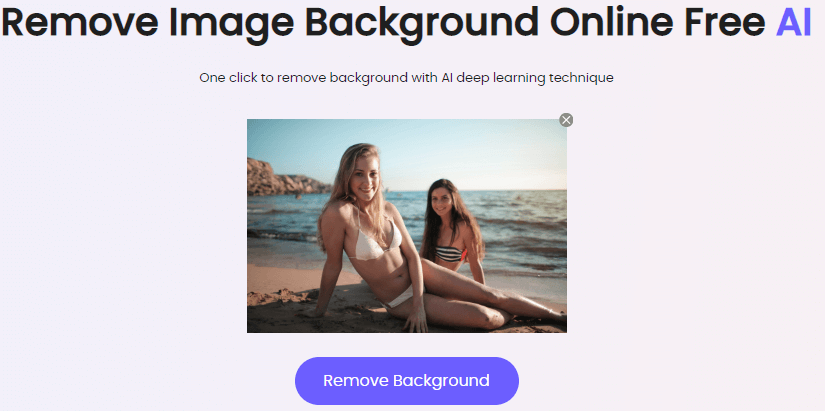 Step 3. After selecting the image, click on remove background and wait a few seconds. You can use the brush to edit the background removal result of last step.
First of all, download the SuperImpose X from Apple App Store on your iPhone.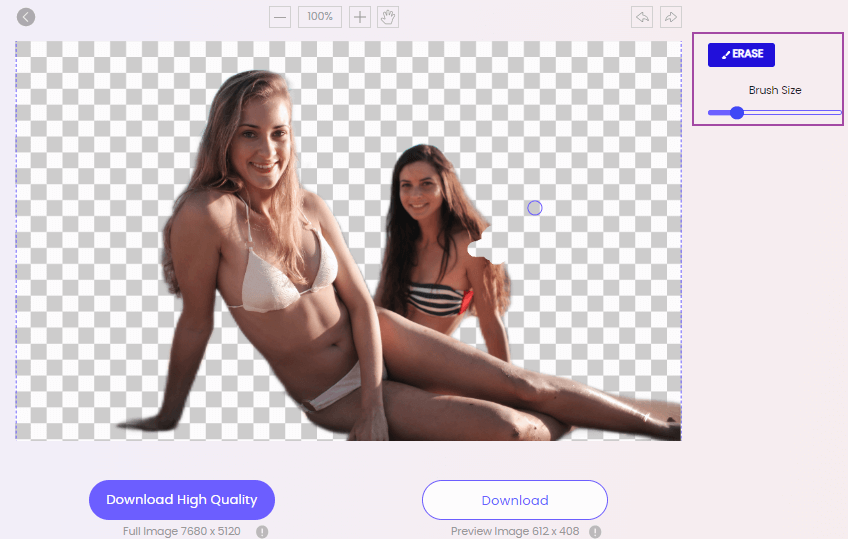 Step 4. When the result pops out, you can download the image if you are satisfied with the result.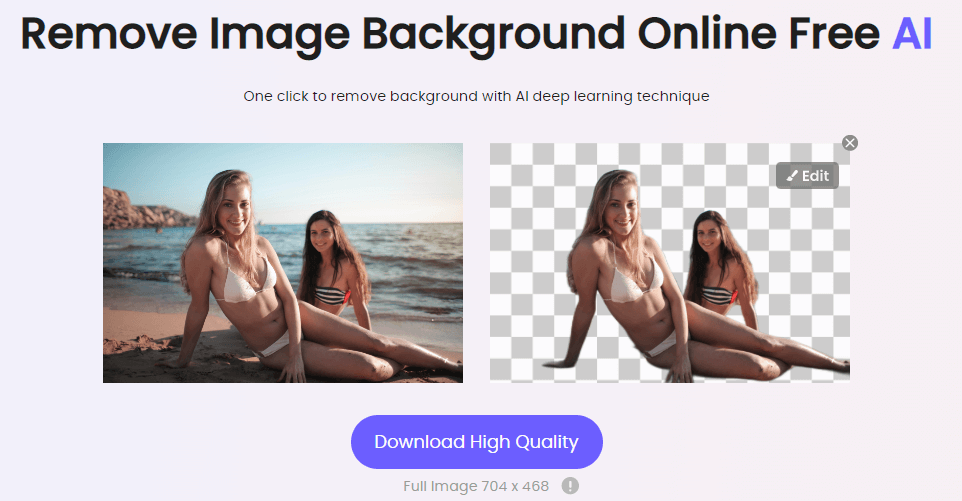 Key Features
TopMediai BG Remover is an AI-powered software that removes the Background from your picture with a single click of a button and can provide astonishing results in seconds. It is a free-to-use web-based tool that puts paid software to shame by using AI.
2.2 Clickmajic
If you have this app, you don't need any other app or software to help you with background removal, as Clickmajic is the best in the game and beats many paid software easily.
How to Remove Background using Clickmajic
Step 1. Open your web browser and visit Clickmajic's website
Step 2. Select the pic you want to remove the Background of and click on the upload button.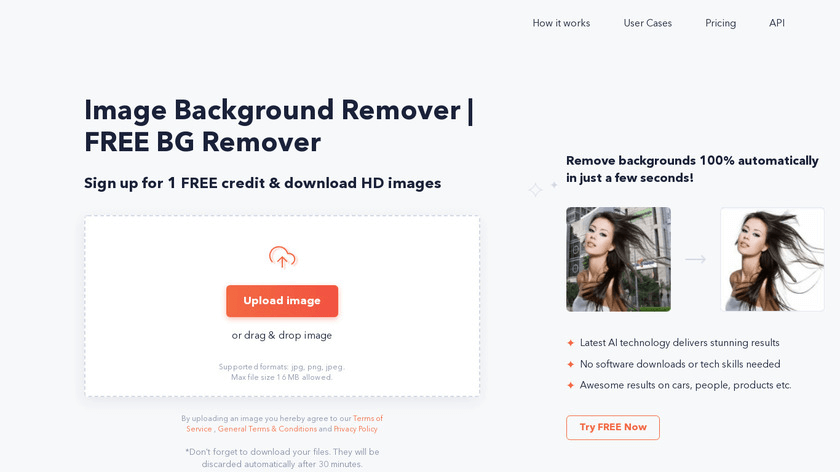 Step 3. Wait for a few seconds and let the artificial intelligence do its work.
Step 4. The result will pop up after a few seconds, and you can download the picture if you are completely satisfied with the result.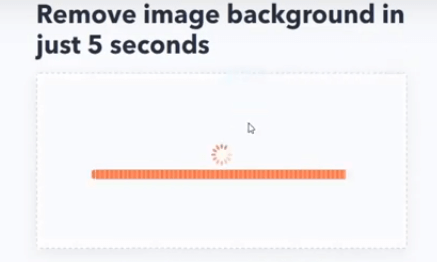 Key Features
Unlike Photoshop or illustrator, you don't need to perform any manual task like tracing or something. The Background removing process is fully automated with the help of Artificial Intelligence.
Clickmajic also provides a free trial for users to test their software out before paying the subscription fee.
Part 3:FAQs about Illustrator Remove Background
1How to Remove Background in Illustrator?
Select your desired image and open it in adobe illustrator. Now proceed to press shift+ ctrl+ d to enable the transparency grid which allows you to view the transparency ratio of the image. Now use the trace image option and highlight the image. After tracing click on the trace option, and the result will be displayed.
2How Do You Get Rid of the White Background in Illustrator?
Follow the same steps as described in the previous answer to get rid of the white background in illustrator.
3Are there any online alternatives to Remove Image Background?
Yes, if you don't know how to remove Background from a picture in illustrator or can't afford to pay the monthly subscriptions, you can consider using these other options like TopMediai BG Eraser Online or Clickmajic, which both works using Artificial Intelligence as their pillar and offer an experience which is at par with most of the big paid software.
Conclusion
After reading this concise article, you will be easily able to answer your query, "how to
remove white background
in illustrator." Just make sure to follow the step-by-step guide, and you will be able to remove background adobe illustrator.Many people often use Illustrator alternatives to
erase background
like TopMediai BG Eraser Online or Clickmajic. These online websites use artificial intelligence, which eradicates the use of manual tracing methods used in illustrator. These online tools can accurately map the image and produce the best result in a matter of seconds, thanks to Artificial intelligence.
Stay tuned for more updates. Have a free try visiting the online tool down below.