Discover the World of Juice Wrld Voiceovers: How to Use Text-to-Speech to Generate a Juice Wrld AI Voice for Your Projects
Learn how to use a professional juice wrld Ai voice generator to convert your script into a voice that sounds like Juice Wrld. This article will guide you through the process of creating Juice Wrld voiceovers for your projects.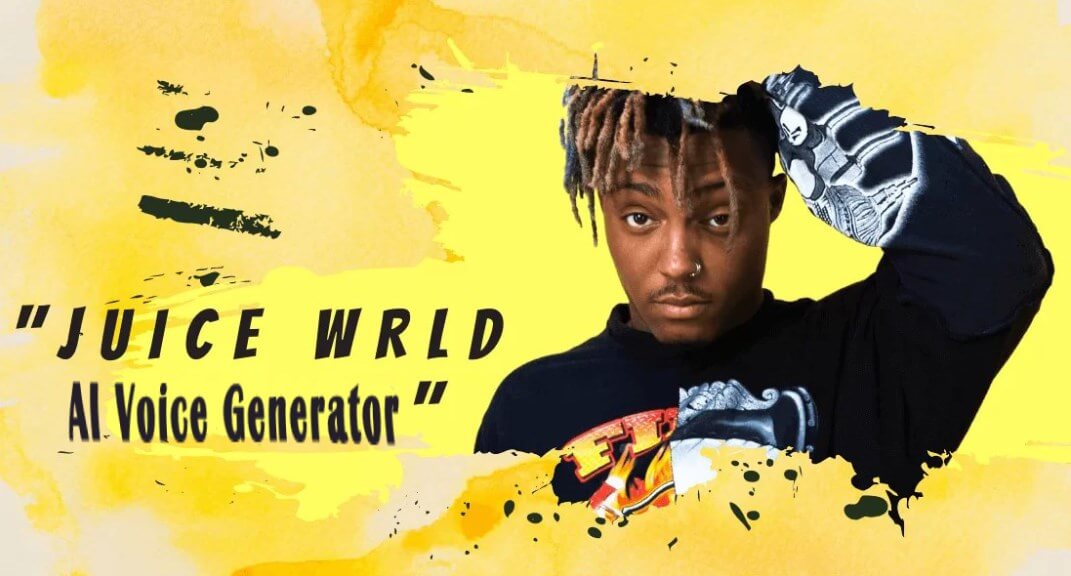 Part 1: Who is Juice Wrld?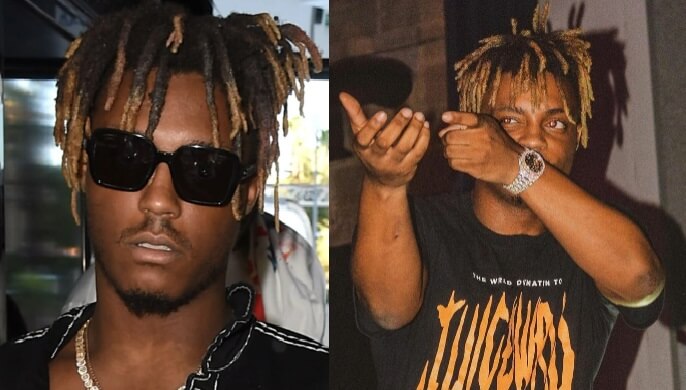 Jarad Anthony Higgins, better known as Juice Wrld, is a renowned American rapper and songwriter specializing in hip-hop and emo rap music. His unique voice has garnered a massive fan following, making him a king of the rap music industry. Due to his popularity, many fans desire to convert their subtitles or scripts into his voice using text-to-speech technology.
Part 2: Top 3 Online Juice Wrld Voice Generator - Get Juice Wrld Ai Voice Now!
1.TopMediai Juice Wrld Ai Voice Generator
TopMediai Juice Wrld Ai Voice Generator is a fantastic option that provides a variety of character voices, not only have Juice Wrld AI voice, but also Eminem AI voice and Kanye West voice, enabling you to animate your text and make it more captivating.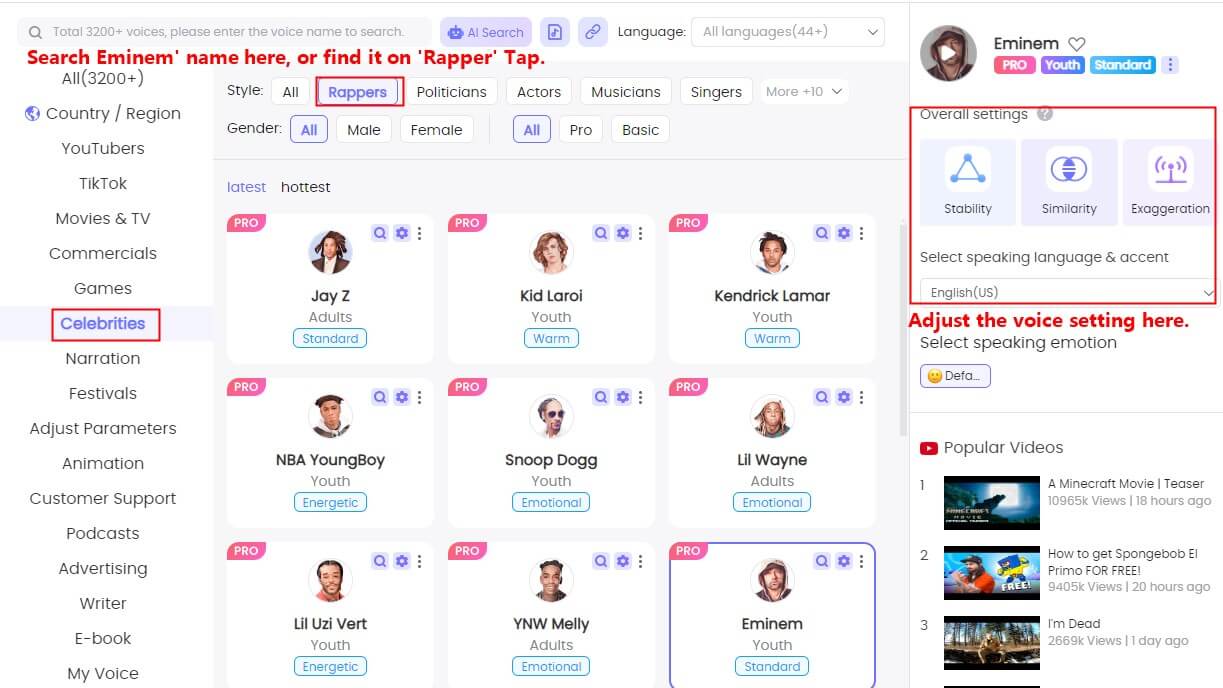 Features:
Over 3200 voices and 80 languages.
Cutting-edge AI technology enables customization of speech speed and pitch.
Generate all kinds of High quality and realistic human-like voices.
Pros
Easy to use.

There is an extensive range of voices generated by AI technology.

The text-to-speech voices available include Donald Trump's voice and the voices of famous cartoon characters.

Produce a voiceover for the video.

Users can use it for free.
Cons
The desptop version is not available.
2. Uberduck.ai
Uberduck.ai is an online platform for generating Juice Wrld AI voice. With its extensive collection of diverse voices, users can benefit from its capabilities.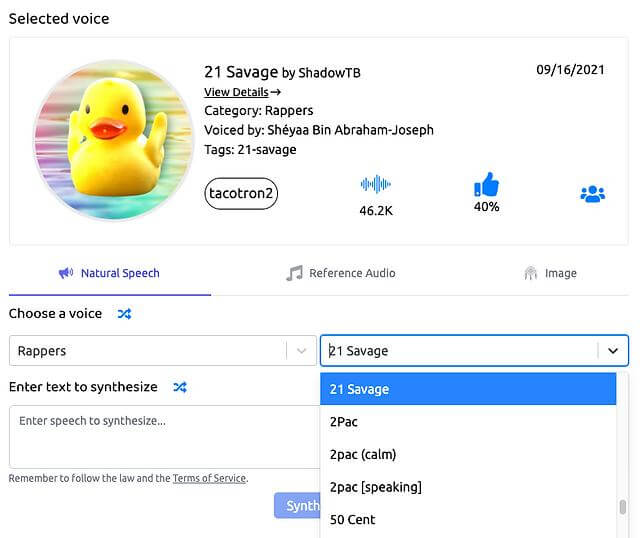 Features:
The text-to-speech generator for Juice Wrld's voice.
Offers a range of voices and languages to choose from.
User-friendly interface.
3. Fakeyou.
Another online tool that provides Juice Wrld Ai Voice is Fakeyou.com. It allows users to create audio clips of their text in juice wrld's voice.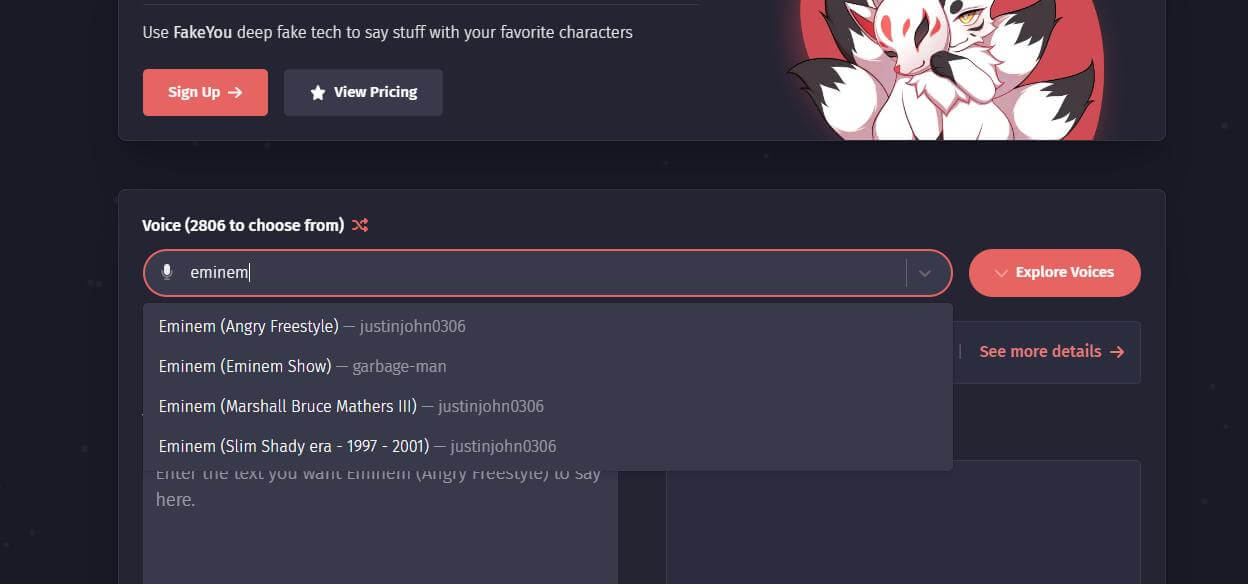 Features:
Both free and paid subscription plans are available to users, offering them the flexibility to choose the one that suits them best.
Users can customize the speech speed and pitch, and download the generated audio files in various formats.
It offers a variety of features, including text-to-speech conversion, voice cloning, and speech recognition.
Easy to use.
Part 3: Ai Juice Wrld Text to Speech Software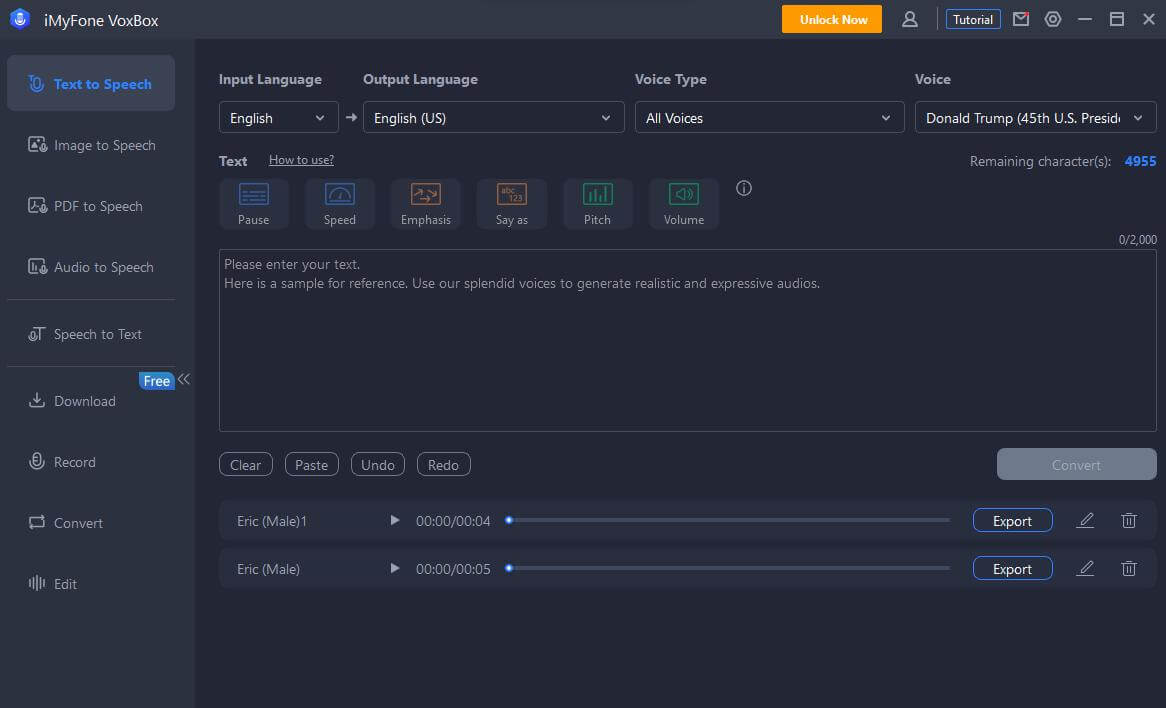 Features:
This online tool offers a vast selection of realistic voice filters, including Cartoon, Scary, and Youtube, among others.
It supports over 46 languages, such as Spanish and Japanese, and provides more than 100 accents to choose from, such as British and Aussie.
Offers various functions, including voice recording, text-to-speech, speech-to-text, and voice cloning, and enables users to adjust parameters like speed, emphasis, volume, BGM, and sound effects.
Pros
Entirely safe, reliable, and user-friendly.

No ads.
Cons
Available for Windows only
Conclusion:
In conclusion, with the help of a Juice Wrld voice generator, you can quickly and easily transform your scripts into voiceovers that capture the essence of Juice Wrld AI voice. Whether you're a content creator, filmmaker, or simply a fan of the artist, this technology provides an innovative way to incorporate Juice Wrld's voice into your projects. Try it out for yourself and discover the world of Juice Wrld voiceovers!