If you've ever been captivated by the soulful melodies of Arijit Singh, you'll be delighted to know that you can now experience the power of his voice firsthand. Now, an Arijit Singh voice generator allows you to transform your voice into a stunning Arijit Singh AI Voice.

In this article, we'll show how you can effortlessly change your voice ortext to speech to resemble that of the iconic singer.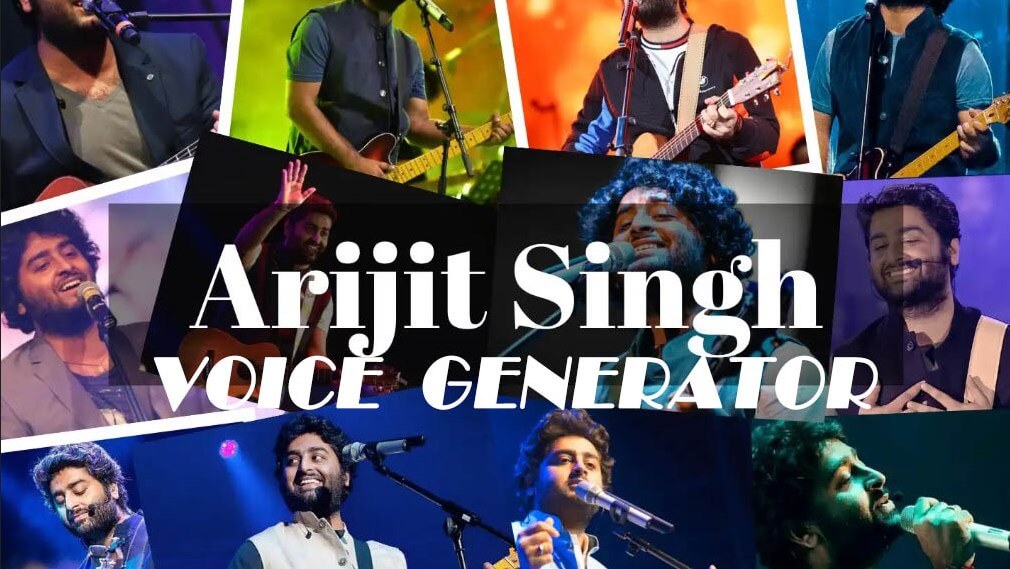 Part 1: Who is Arijit Singh?
Arijit Singh is a renowned Indian playback singer who has gained immense popularity for his versatile singing style. Known for his emotional renditions and exceptional vocal range, Arijit Singh has delivered numerous chart-topping hits in Bollywood and beyond.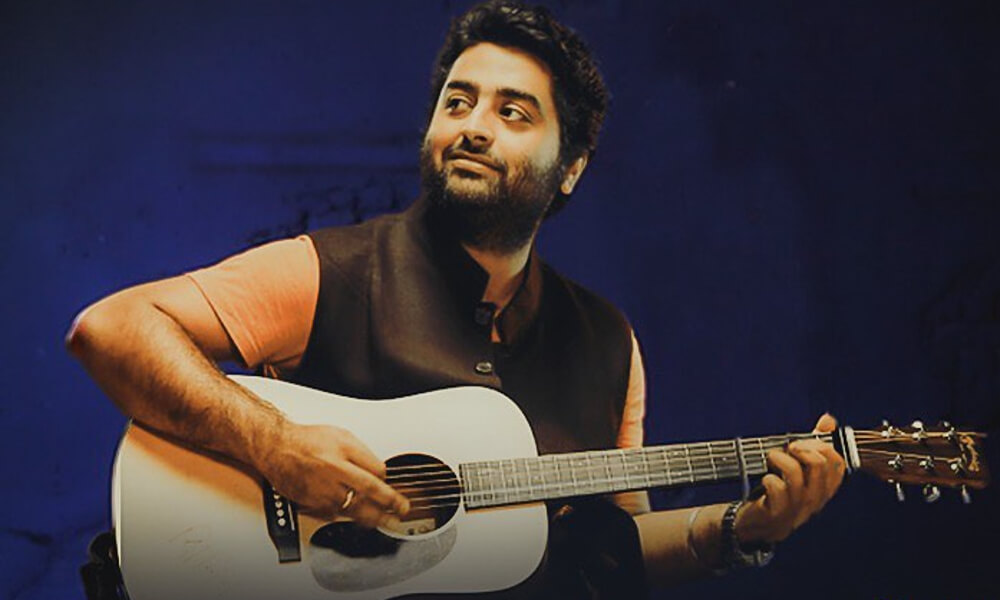 From romantic ballads to soul-stirring melodies, Singh's voice carries a unique blend of passion and vulnerability, captivating listeners from all walks of life. His voice is characterized by its depth, emotional expression, and ability to connect with listeners on a profound level.
Don't miss out! Try out the beatiful voice of Arijit Singh for free now.

Text to Speech
3 Free Trials of The Selected Voice Below

Arijit Singh
Conversion failed.
Please check out if there are special characters or multiple languages in your text.
Part 2: How to Generate Arijit Singh AI Voice?
One of the most prominent AI voice generators available is TopMediai text to speech. This advanced AI technology is designed to mimic Arijit Singh's voice and provide you with an authentic singing experience.

With just a few simple steps, you can generate your own Arijit Singh-inspired vocals and experience the thrill of singing like a legend.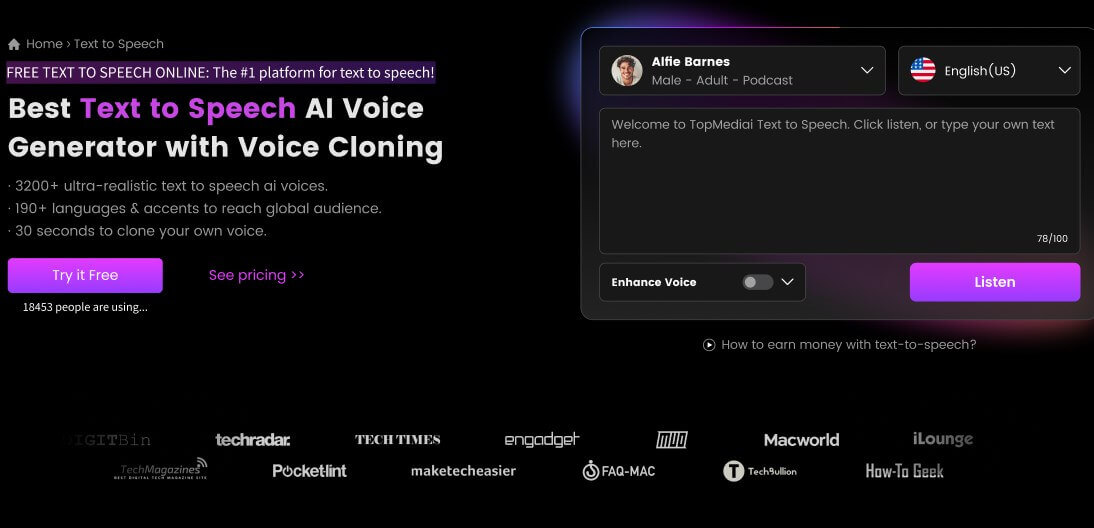 How to Generate Arijit Singh AI voice:
Step 1. Visit TopMediai AI Voice Generator.
Step 2. Choose the Arijit Singh voice option from the "Musicians" voice choices.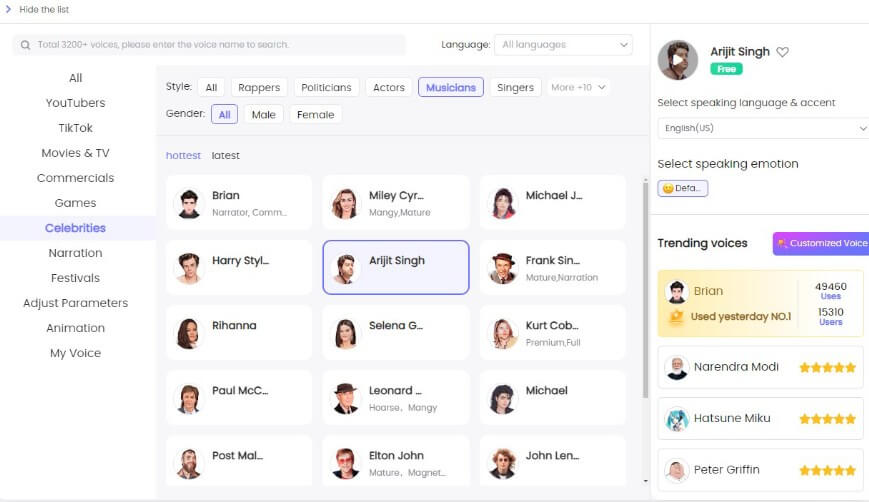 Step 3. Enter or paste your desired text into the provided text box.
Step 4. Click on the "Convert" button and wait for the AI algorithm to process your request.
Step 5. Download the generated audio file and use it in various applications, such as videos, podcasts, or personal projects.
3200+ voices and support more than 70 languages.
Customize speech speed, pitch, and pronunciation.
Voice Options: Choose from a diverse selection of voices, including various accents, genders, and age groups.
Create lifelike AI voices resembling popular singers such as Ariana Grande and Taylor Swift.
Another option to explore is using TopMediai free voice change. These tools allow you to modify your voice in real-time, offering a chance to transform your own voice into something resembling Arijit Singh's unique tonality.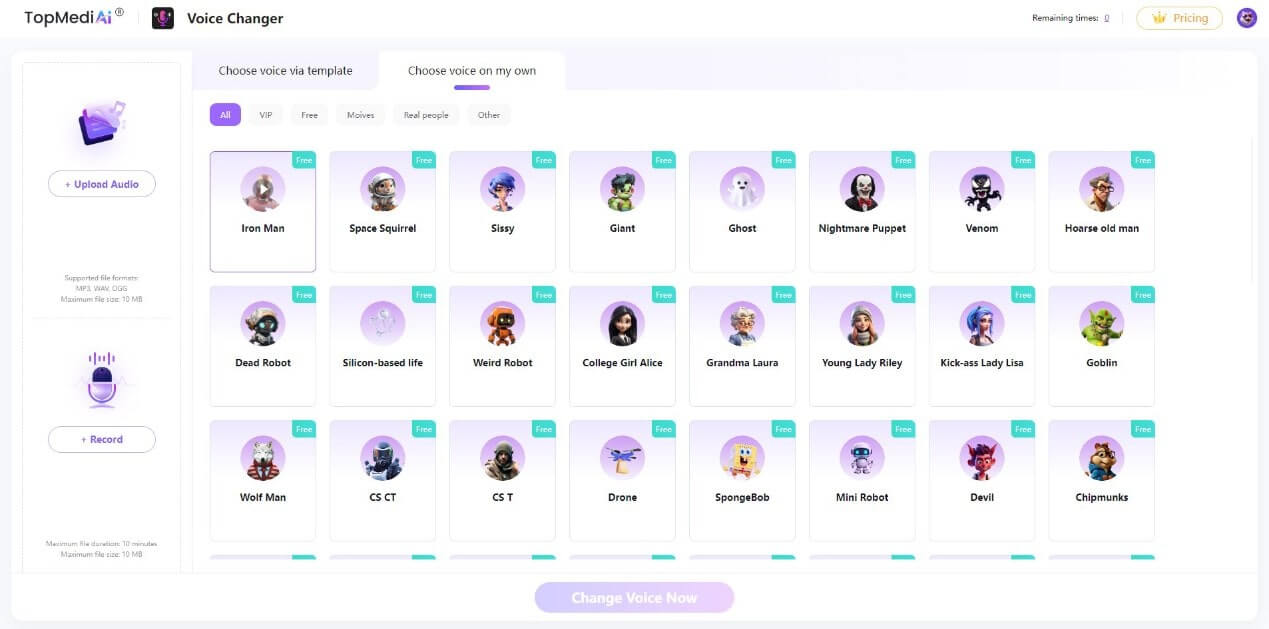 While these voice changers may not provide the same level of accuracy as the AI voice generator, they can still add a touch of Arijit Singh's magic to your recordings or live performances.
User-friendly: TopMediai online voice changer is incredibly easy to use, saving you time and effort while providing accessible features.
Abundant Voice Filters: Enjoy a wide range of voice filters for instant voice transformation. From alien to chipmunk and more, there are numerous options available.
Personalized Voice Filter: With the custom voice filter, you can create your desired voice. Layer different effects and adjust the pitch for a natural-sounding result.
Part 3: Info of Aritij Singh Concert
Apart from his recordings, Arijit Singh is also known for his electrifying live performances.But Recnetly, Arijit only have one live in Chandigarh.

Let Stay updated with his concert schedules and make sure to secure your tickets in advance to witness the musical brilliance of Arijit Singh in person.
Part 4: FAQs about Arijit Singh AI Voice
1 Why is Arijit Singh so popupar?
Arijit Singh is popular because of his versatile singing style, emotional expression, consistent delivery of hits, collaborations with Bollywood, captivating live performances, and contributions to film soundtracks.
2 What are the popular Arijit Singh voice quotes?
"Tum Hi Ho" - This line is from the song "Tum Hi Ho" from the movie "Aashiqui 2." It often used to describe Arijit Singh's signature voice. "Jo Bheji Thi Dua" - This line is from the song "Duaa" from the movie "Arijit Singh." It often quoted as a representation of Arijit Singh's heartfelt rendition.
3 What is Arijit ai voice type and voice feature?
Arijit Singh is a tenor with a soulful tone and versatile voice. He possesses an expressive range, showcases control and fluidity, and is known for his emotional delivery.
Conclusion Arijit Singh's voice has become an integral part of Indian music, leaving an indelible mark on the hearts of music lovers. Whether you choose to utilize TopMediai text to speech or experiment with free voice changers, these tools offer exciting possibilities for musicians, filmmakers, and fans alike.

So go ahead, immerse yourself in the mesmerizing world of Arijit Singh's ai voice and let your creativity soar.