Elvis Presley's music has been legendary for decades, it's now possible to create your own Elvis Presley AI voice using a Text to Speech (TTS) voice generator.
In this article, we will cover everything you need to know about generating an AI voice and voice over that sounds just like the King of Rock and Roll himself.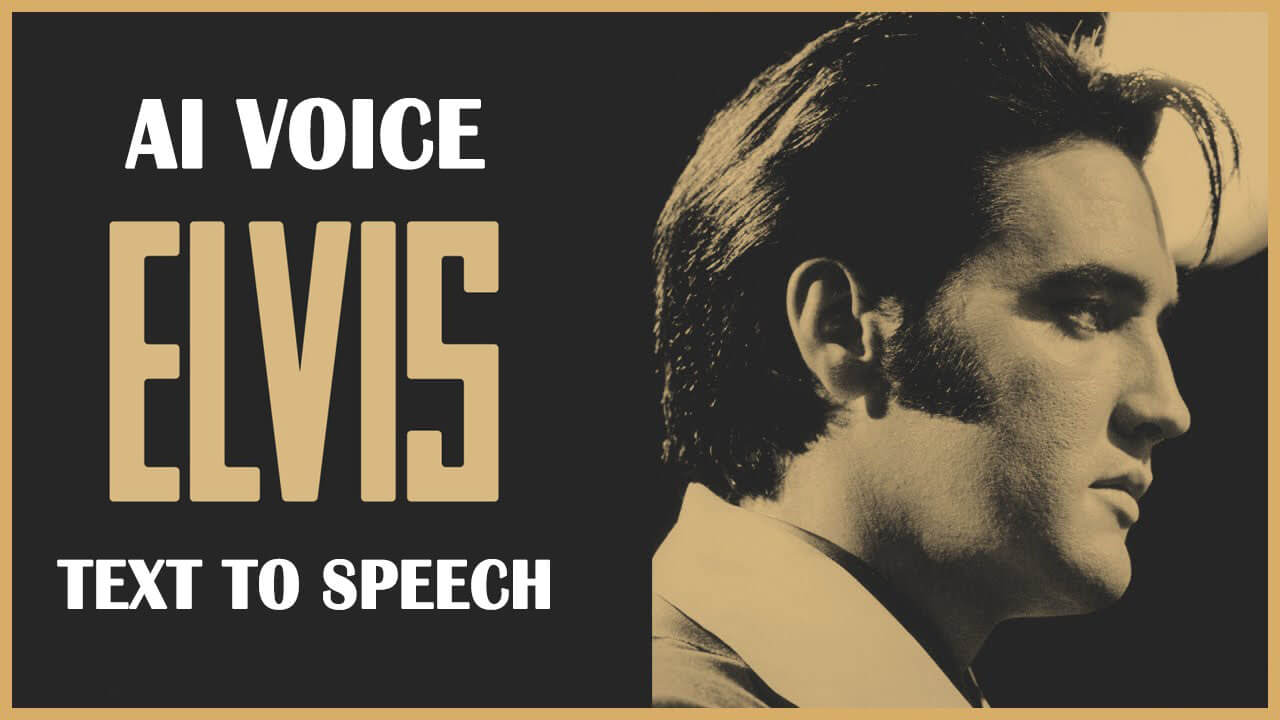 Part 1: Who is Elvis Presley?
Elvis Presley, often referred to as the "King of Rock and Roll," was a prominent American singer, musician, and actor. He gained immense popularity in the 1950s and is known for his unique blend of rockabilly, gospel, and blues.
with hits like "Hound Dog," "Jailhouse Rock," and "Heartbreak Hotel." Elvis' unique voice and style have inspired countless musicians and fans worldwide.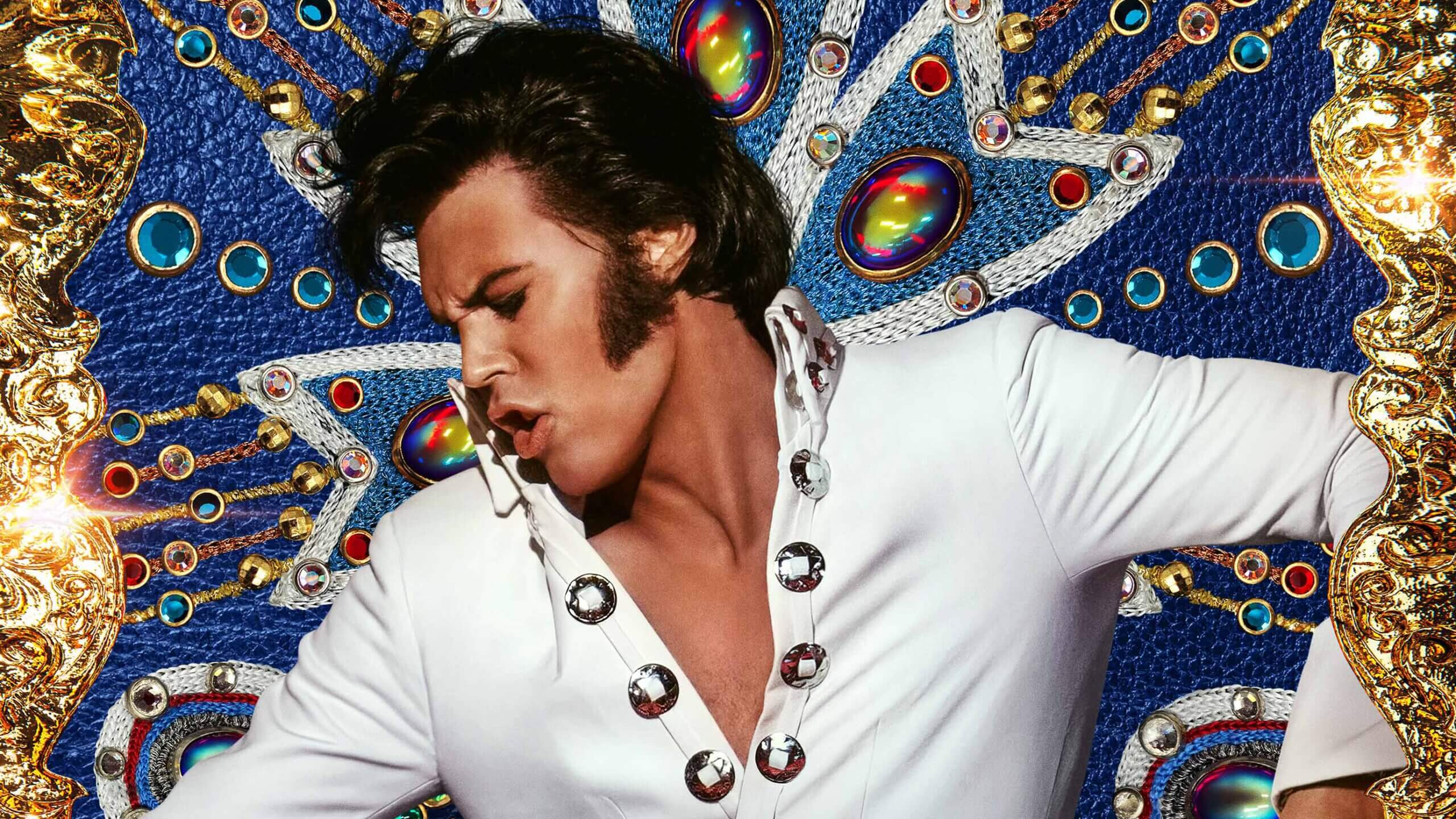 In addition to his music, Elvis had a successful career in film. He starred in over 30 movies, where he showcased his acting talent and performed in memorable musical scenes.
Some notable films include "Love Me Tender," "Jailhouse Rock," and "Viva Las Vegas."
Part 2: How to Generate Elvis Presley AI Voice with TTS Generator
At TopMediAI, we are revolutionizing the interaction with AI-generated voices through our comprehensive library of musicians voices, readily available to you.
By harnessing advanced AI algorithms, our platform faithfully recreates the unique tones, cadences, and styles of renowned singers, ensuring an authentic and immersive experience.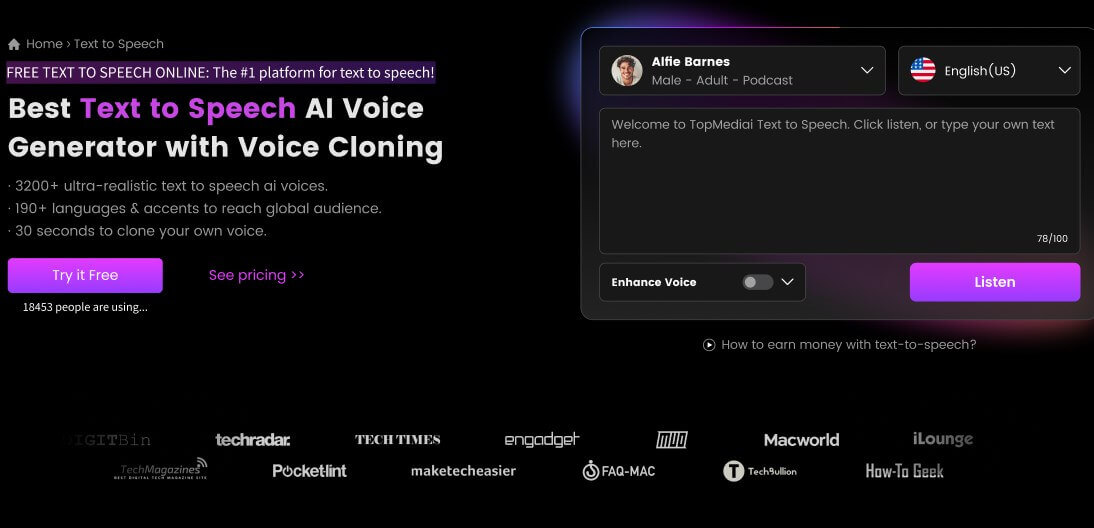 Envision the remarkable capability of transforming your written content into audio using the voices of iconic artists like Elvis, Michael Jackson, or Drake.
How to Use Free Elvis Presley AI Voice Changer:
Step 1: Go to the TopMediai Text to Speech.
Step 2: Choose "Elvis Presley" AI Voice in the "Musicians" Option.
Step 3: Enter the text you wish to convert into Elvis Presley's voice.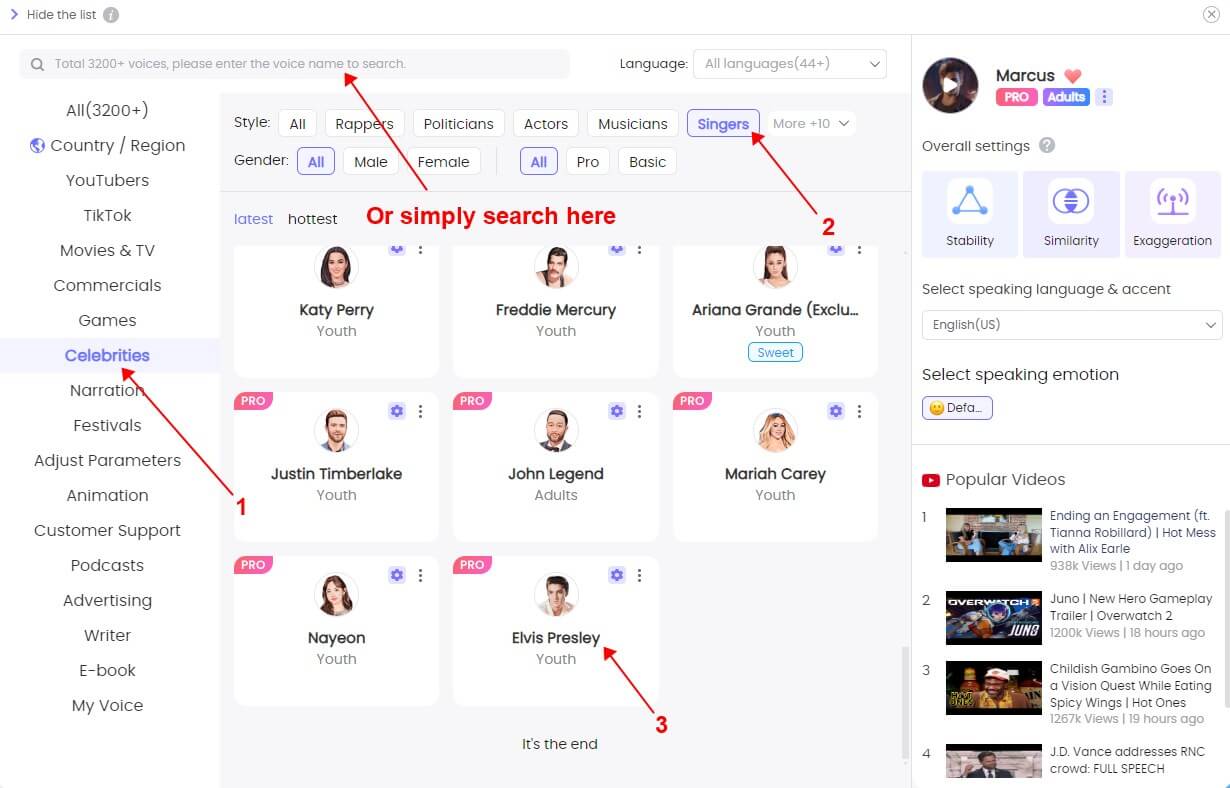 Step 4: Customize the voice settings according to your preferences, such as adjusting the pitch, speed, and tone.
Step 5: Click the "Convert" button to initiate the conversion process.
Step 6: nce satisfied, download the audio file in your preferred format.
O
Key Features:
TopMediai features a diverse collection of over 3200 voice, including popular artists such as Ariana Grande and Taylor Swift. Some of these AI Voices can be accessed for free.
We provide support for more than 70 languages, ensuring greater accessibility for users.
Personalize the voice's speed, pitch, and volume to achieve exceptional sound quality.
Effortlessly edit the audio at a later time for added convenience.
Experience a wide range of advanced features for AI Voice Generation and Speech Recognition.
Discover a variety of text-to-speech voices available from different singers.
Part 3: How did Elvis Presley Die?
Elvis Presley's life came to a tragic end on August 16, 1977. The official cause of his death was cardiac arrhythmia, which is a condition that affects the normal rhythm of the heartbeat.
It was later discovered that drug use, specifically prescription drugs, contributed to his health issues and ultimately led to his untimely demise. Elvis Presley's passing left a void in the music industry and millions of fans around the world.
Part 4: FAQs about Elvis Presley AI Voice
1 What is Elvis Presley voice type?
Elvis Presley's voice sparked debate among music enthusiasts, with some calling him a baritone and others a tenor. Yet, his extraordinary range spanned over two octaves and a third, showcasing multiple voices and reaching impressive highs. With around 50 distinct voices, his talent and versatility contributed immensely to his success.
2 What are the Most famous Elvis Presley movies?
Jailhouse Rock (1957), Love Me Tender (1956), Blue Hawaii (1961), Viva Las Vegas (1964), King Creole (1958), G.I. Blues (1960), Elvis: That's the Way It Is (1970), Follow That Dream (1962), Kid Galahad (1962), Girls! Girls! Girls! (1962).
3 What are the famous Elvis Presley Songs?
"Can't Help Falling in Love", "Jailhouse Rock", "Love Me Tender", "Suspicious Minds", "Hound Dog", "Heartbreak Hotel".
Conclusion Creating your own Elvis Presley AI voice with a Text to Speech voice changer allows you to bring the timeless charm and mesmerizing vocal style of the King into your own projects and personal endeavors.
Remember to choose a reliable TTS voice generator like TopMediai Free Voice Generator and let your creativity soar with the power of Elvis Presley AI voice.