Future is a rapper who has taken the rap genre to new heights with his unique style and sound, characterized by his iconic rapping voice. Now, fans can recreate that sound with the Future Rapping Voice Generator, an innovative tool that generates the voice of Future with ease. In this article, we will explore the technology behind this groundbreaking Future Rap Voice Generator and how it is revolutionizing the rap genre.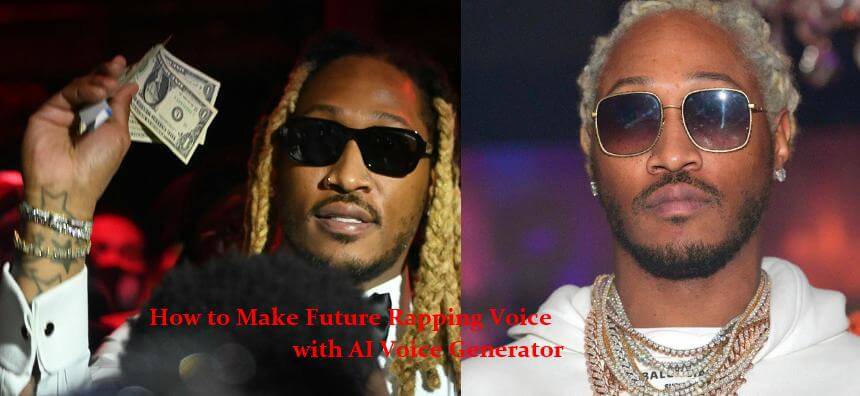 Part 1:Who is Future?
Future is an American rapper, singer, songwriter, and record producer. He was born Nayvadius DeMun Wilburn on November 20, 1983, in Atlanta, Georgia. Future gained fame with his mixtapes in the early 2010s, and his debut album "Pluto" was released in 2012. He has since released several successful albums and singles, including "DS2", "EVOL", "Mask Off", and "Life Is Good" (featuring Drake).
Future is known for his unique style, which blends trap music with melodic vocals and autotune. He has collaborated with many other popular artists, including Kanye West, Rihanna, and Kendrick Lamar. Future is considered one of the most successful and influential rappers of his generation.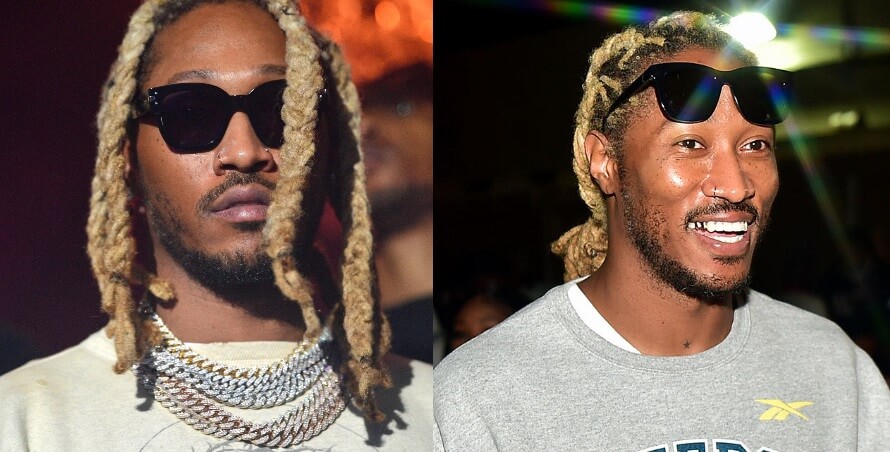 Part 2: How is Future's Rap?
Future's rap style is characterized by his use of autotune, melodic vocals, and his signature "mumble rap" technique. He often uses repetitive hooks and ad-libs to create a hypnotic and catchy sound. Future's lyrics often focus on themes such as drug use, money, and relationships, and his delivery is typically aggressive and energetic.
Many fans and critics appreciate Future's unique style and ability to create memorable and addictive songs, while others criticize his lack of lyrical depth or clarity. Overall, Future's rap style is distinctive and influential, and has helped shape the sound of modern hip hop.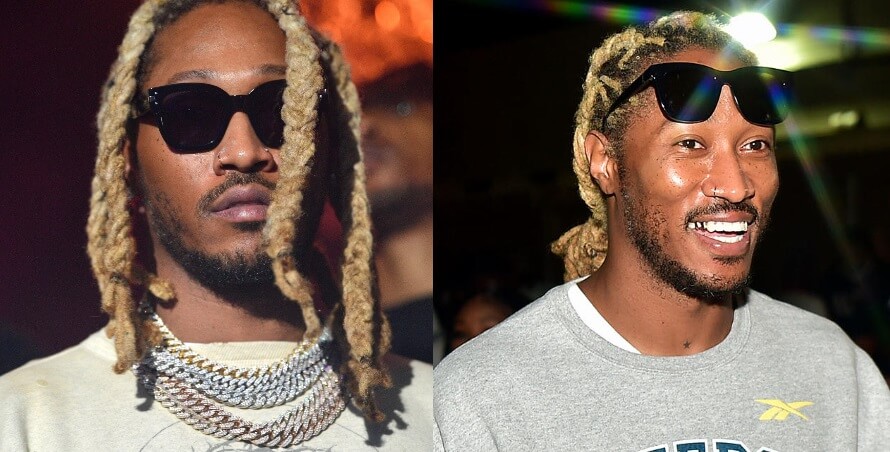 Part 3:ANY Future's Rap Voice Generator Recommended?
With the Future Rap Voice Generator -TopMediai Text to Speech, you can easily create your own Future-style rap voice with just a few clicks. The generator uses advanced machine learning algorithms to analyze Future's distinct vocal patterns and generate new verses that sound like something Future himself would rap.
You can customize the pitch, speed, and other aspects of the speech to create the perfect sound for your rap voice. Besides, you make generator other popular rappers' ai voice like
Eminem
,
Kanye
or Others using this ai voice generator.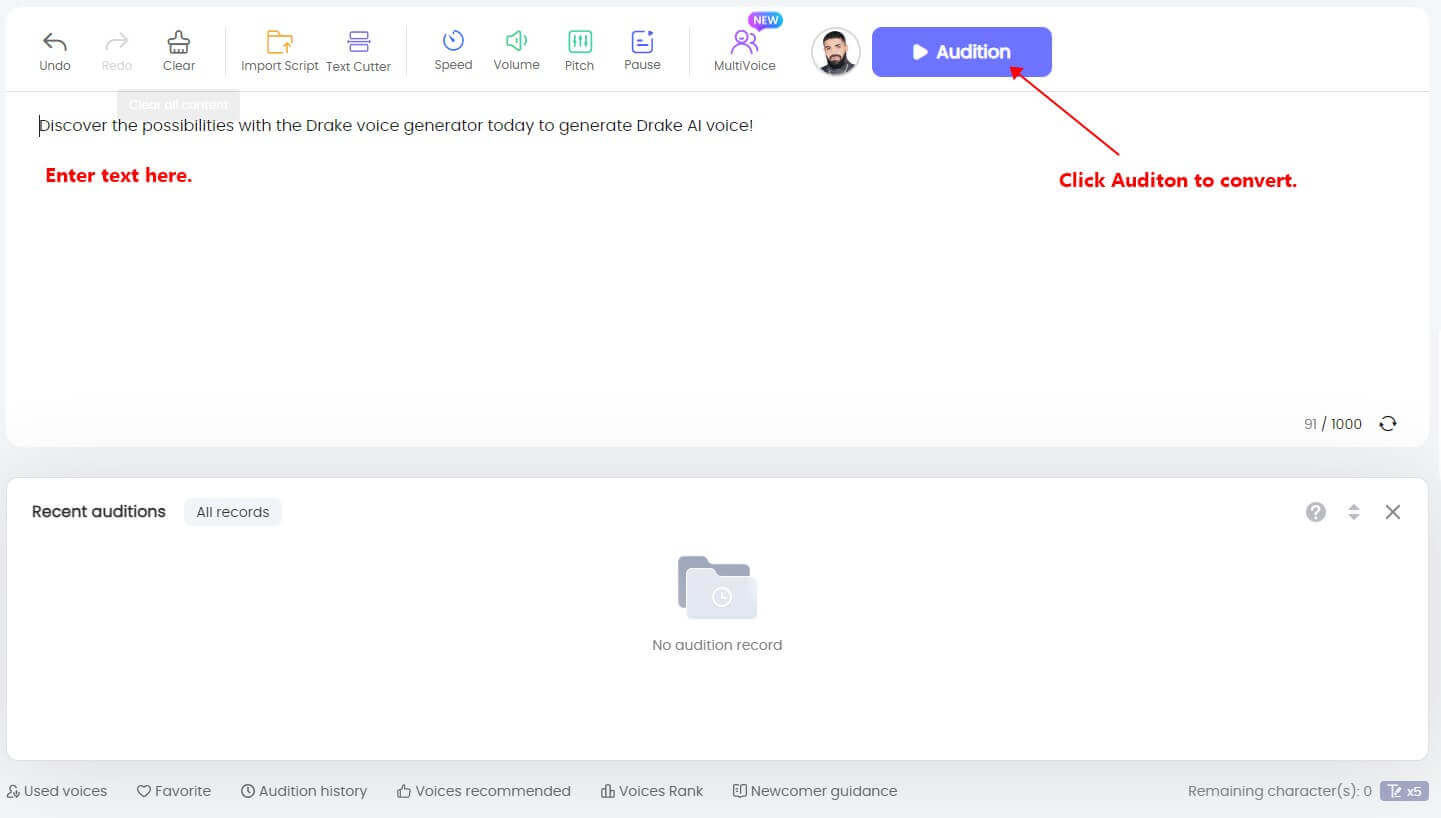 Lyric AI is an AI-powered platform that helps you generate rap lyrics and vocals based on your input. The platform uses a deep learning algorithm to analyze your input and generate rhyming lyrics and vocal melodies. Lyric AI's key features include a user-friendly interface, a range of customizable options, and the ability to export your tracks as audio files or MIDI files.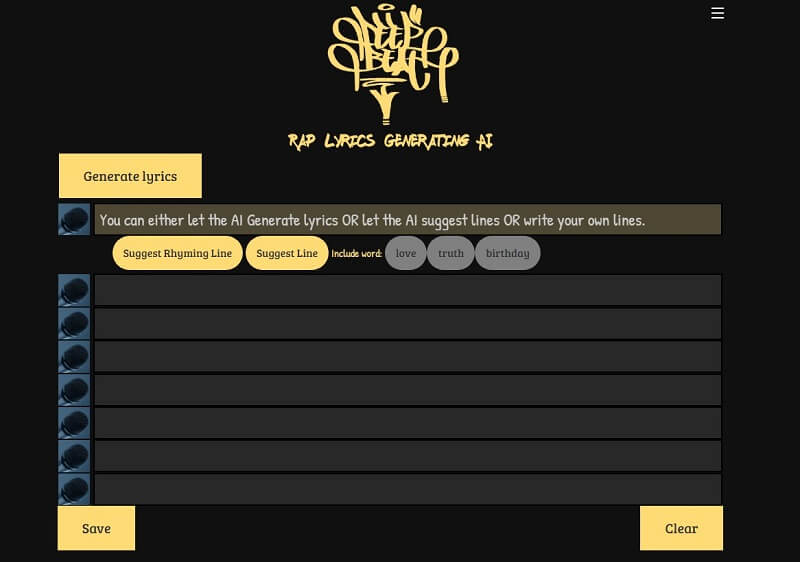 Key Features:
Uses advanced algorithms to generate original lyrics for songs.
The tool allows users to specify the genre, mood, and tone of the lyrics they want to generate.
Generates lyrics for both verses and choruses, and users can specify the length of each section.
Allows users to save their favorite lyrics and revisit them later for inspiration.
Part 4:Hot FAQs about Future Rap
1 What are some of Future's most popular songs?
Some of Future's most popular songs include "Mask Off", "Life Is Good" (featuring Drake), "Low Life" (featuring The Weeknd), and "Turn On the Lights".
2 How long has future been rapping?
Future has been rapping for over a decade. He released his first mixtape, "1000", in 2010, and gained attention with his subsequent mixtapes "Dirty Sprite" and "True Story". He signed a major record deal with Epic Records in 2011, and released his debut album "Pluto" in 2012.
Since then, Future has released several successful albums and mixtapes, and has become one of the most prominent and influential rappers of his generation.
3 How did Future and Drake first collaborate?
Future and Drake first collaborated on the 2015 mixtape "What a Time to Be Alive". The mixtape was a commercial success and featured hit singles such as "Jumpman" and "Diamonds Dancing".
4 Have Future and Drake collaborated on any other projects?
Yes, Future and Drake have collaborated on several other projects, including the song "Used to This" and the album "What a Time to Be Alive 2" (unreleased).
Conclusion The Future Rapping Voice Generator is a groundbreaking tool that is revolutionizing the rap genre by allowing anyone to recreate the iconic voice of Future with ease. As technology continues to evolve, we can expect to see even more innovation and experimentation in the rap genre.

The Voice Generator of Future Rap is just the beginning of what's possible in the world of AI-powered music production. You can have a try using TopMediai text to speech to make you voice sound like rapping as your favorite rapper Future or others!