Look no further than Goku ai voice generators !

Are you a fan of Dragon Ball and the mighty Goku? Looking to incorporate Goku's iconic voice into your content?

Whether you're a content creator, gamer, or simply a fan looking to add a unique twist to your communications, Goku Text to Speech is the ultimate tool to infuse your texts with the electrifying energy of Goku's voice.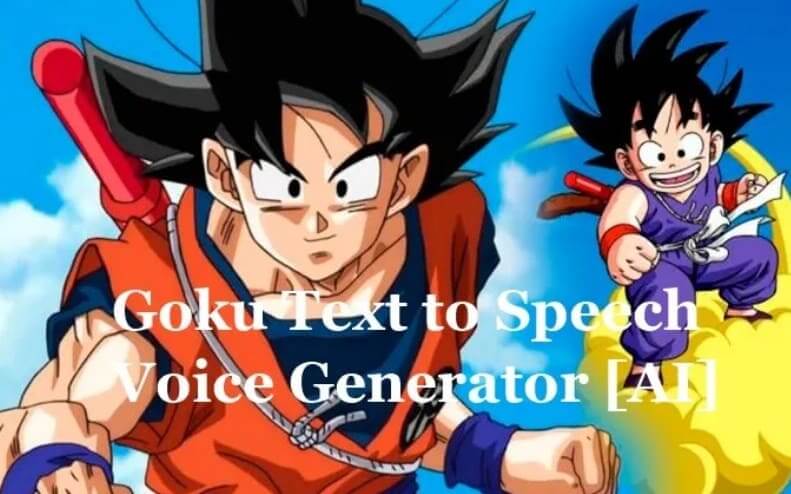 Part 1: Who is Goku?
Goku is the main protagonist of the Dragon Ball series. He is a Saiyan warrior from the planet Vegeta who was sent to Earth as a child. He was found and raised by a kind-hearted man named Grandpa Gohan, who taught him martial arts.
Goku is known for his incredible fighting skills, his love for food, and his pure heart. Throughout the series, he battles powerful enemies to protect his friends and the Earth from harm.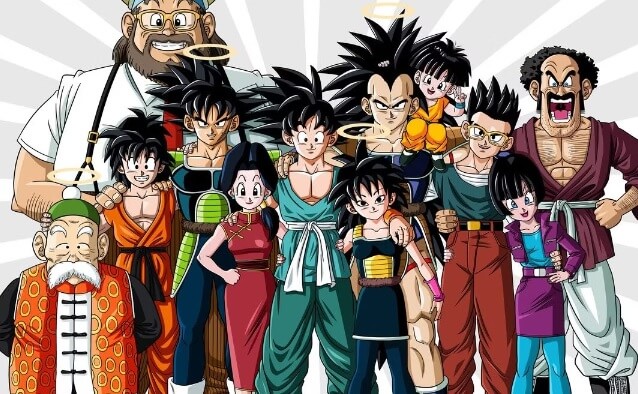 Part 2: Try Goku Text to Speech Voice Generator For Free

Text to Speech
3 Free Trials of The Selected Voice Below
Conversion failed.
Please check out if there are special characters or multiple languages in your text.
Part 3: Goku Voice Actor - Who Voices Goku?
Who is the Goku's Japanese Voice Actor?
Nozawa is the voice of Son Goku, Son Gohan and Son Goten in the popular anime franchise Dragon Ball. She has also voiced Tetsurō Hoshino (Galaxy Express 999) and Kitarō (GeGeGe no Kitarō, first and second series and Hakaba Kitarō and Yo-kai Watch Shadowside: Oni-ō no Fukkatsu).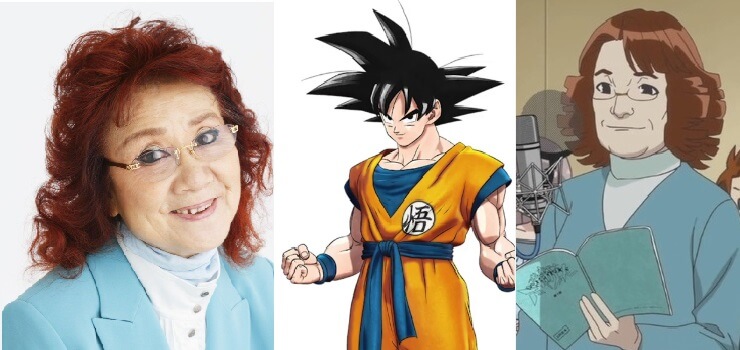 Who is the Goku English Voice Actor?
Schemmel is the American voice actor best known for his work in the English-language dub of the anime series Dragon Ball, where he voiced the iconic character Goku. He has been the voice of Goku since the early 2000s, and his performance has become a fan favorite among English-speaking audiences.
In addition to his work on Dragon Ball, Schemmel has also lent his voice to several other popular anime series, including Pokemon, One Piece, and Naruto.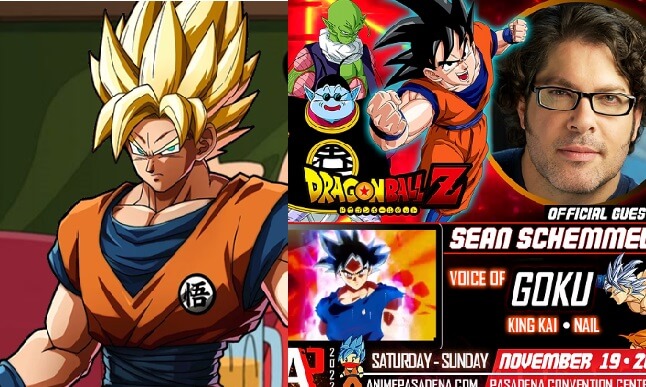 Part 3: How to Use Goku AI Voice Generator?
"So far I have used a voice generator with Goku ai voice, and the text to speech from TopMediai has a better sound effect."

TopMediai is a online text to speech generator that can convert any written text into speech in various natural-sounding voices with advanced AI algorithms.
It supports multiple languages and output formats such as MP3, WAV. It also offers features such as text highlighting and the ability to convert text from images or scanned documents. I think that it really suitable for both beginner and expericed users.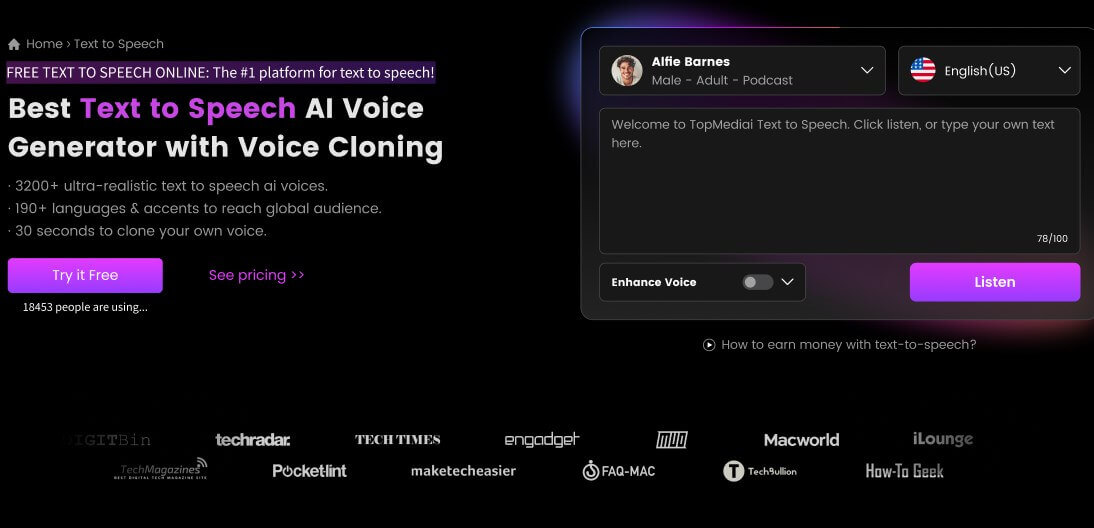 Suitable for Many App, such as Discord.
Speech Customizable speech speed and pitch and say as.
More than 3200+ voices are on offer.
Multiple president ai voice are provided!
70+ languages available to convert your text.
A variety of funny character voice options.
How to Generate Goku text to speech AI voice:
Step 1: Go to TopMediai online site.
Step 2: Simply enter the text in the given space on the platform, and select the Goku (Japanese) voice from tab of Dragon Ball.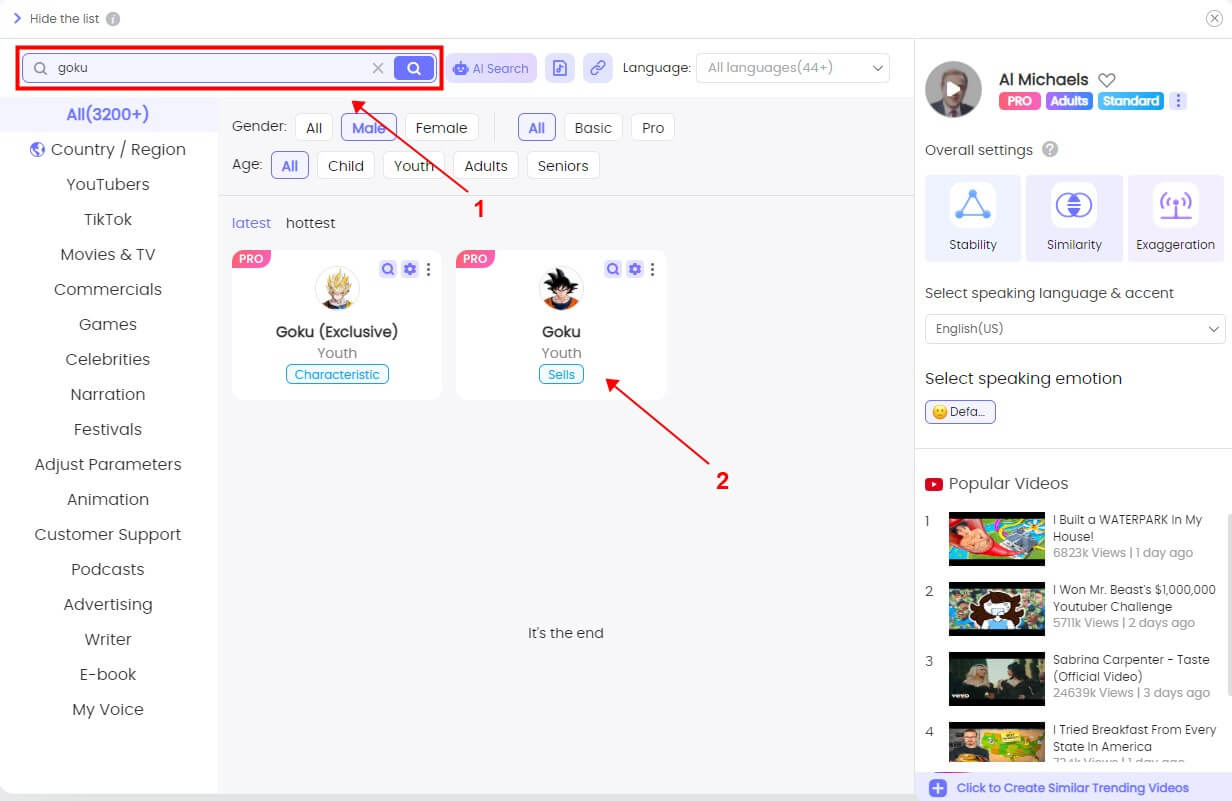 Step 3: Click on 'Convert'. TopMediai will generate the speech in goku voice within seconds.
Step 4: If you are satisfied with the goku text to speech conversion, click the icon of download.
Pros
Used as an easy goku text to speech generator.

No need to download or install.

Supports 70+ languages, making it accessible to a wider audience.

Intuitive and streamlined user interface designed specifically for your needs.
Cons
An stable internet connection is needed.
Watch the guide video to explore more features about TopMediai Text to Speech.
Part 4: FAQs about Goku AI Voice
1What is Goku Text to Speech?
Goku Text to Speech is a popular meme that features a text-to-speech (TTS) engine using the voice of Goku, a character from the Dragon Ball anime series.
2What is Goku Text to Speech?
To use Goku Text to Speech, you can either download a TTS software that supports custom voices or use an online TTS service that allows you to upload custom voice files.

Then, you can find and download the Goku TTS voice file and use it with the TTS software or service to generate speech.
3 Where can I find the Goku TTS voice file?
You can find the Goku TTS voice file on various websites and forums that specialize in memes and TTS engines. You can search for 'Goku TTS download' on your preferred search engine to find sources for the file.
4 Can I create my own TTS voice using Goku's voice?
As with any form of entertainment or humor, the appropriateness of Goku Text to Speech may vary depending on individual preferences and cultural values. It's always best to use discretion and consider the audience before sharing any content.
Conclusion There are several Dragon Ball text-to-speech voice generators available for generating Goku ai voice, and l am also exploring more useful tools. With Goku ai voice generators, you'll be able to create content that captures the spirit of this beloved anime character.

to take your messages to the next level and command attention with Goku Text to Speech, the incredible voice generation technology that lets you channel the unstoppable spirit of Goku himself.