Generating realistic and accurate voices has become increasingly popular now. If you've ever wondered how to create a Vladimir Putin AI voice using a text-to-speech voice generator, you're in the right place.
In the content below, l will explore an exclusive way to create Putin AI voice, along with additional information about Putin's background and a powerful all-in-one president voice generator.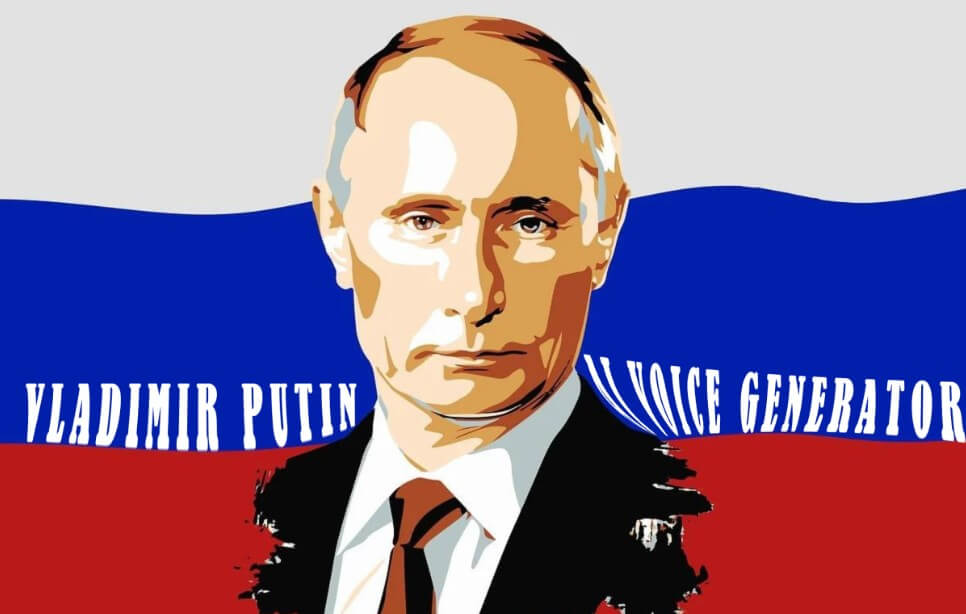 Part 1: How to Generate Realistic Putin AI Voice?
When it comes to creating a realistic and accurate AI voice, TopMediai Voice Generator stands out. By utilizing extensive voice training data, this voice generator offers the ability to develop a Putin AI voice that closely resembles the unique tone, cadence, and style of Vladimir Putin's speeches. This exclusive method provides an exciting opportunity to add a touch of authenticity to your presentations.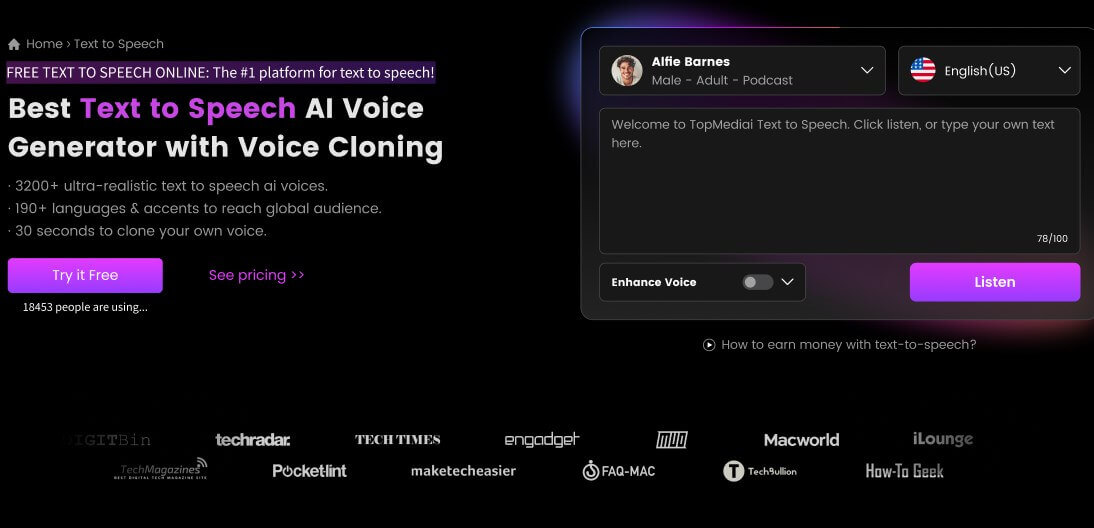 How to Create Vladimir Putin AI Voice?
Step 1. Visit the TopMediai website, Sign up or log in.
Step 2. Choose Putin AI Voice model on "Politicians" Option.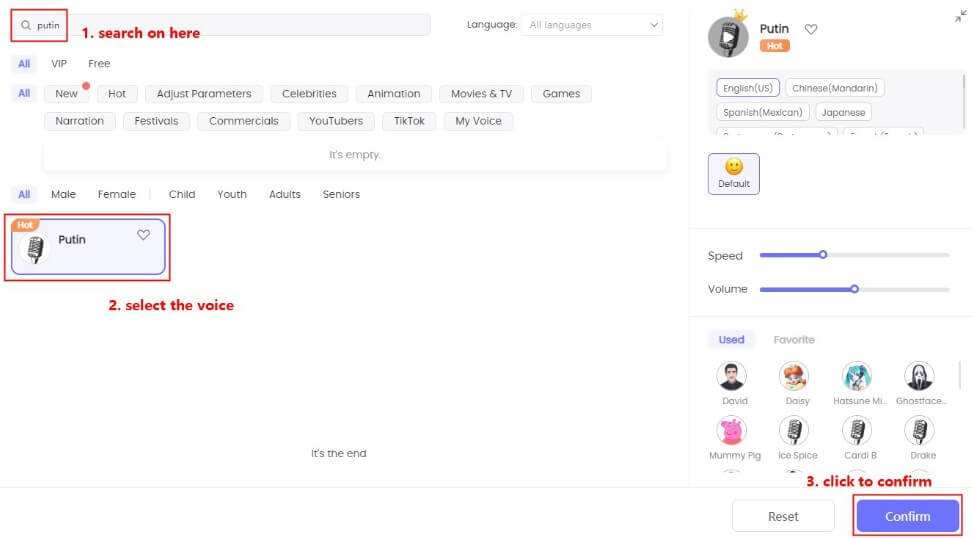 Step 3. Input any text you want in the text box.
Step 4. Click 'Convert' to generate Putin ai voice.
Step 5. Preview and Download the audio file.
If you like it, don't foget to explore other features.
Advanced algorithms for lifelike Trump AI voice generation.
Over 3200+ voices available, including Trump AI voice.
Multiple President AI voice generators.
Support for 130+ accents and languages.
Language Versatility: The service supports 70+ languages and accents to accommodate diverse users.
Related Read: How to Make Realistic Biden AI Voice with Joe Biden Text to Speech.
Part 2: Learn more about Putin
Who is Putin?
Vladimir Putin is a prominent figure in global politics and has served as the President of Russia since 1999. Born on October 7, 1952, in Leningrad (now Saint Petersburg), Putin has had a significant impact on shaping Russia's domestic and foreign policies.
Understanding Putin's background and characteristics is crucial to capturing the essence of his unique speaking style.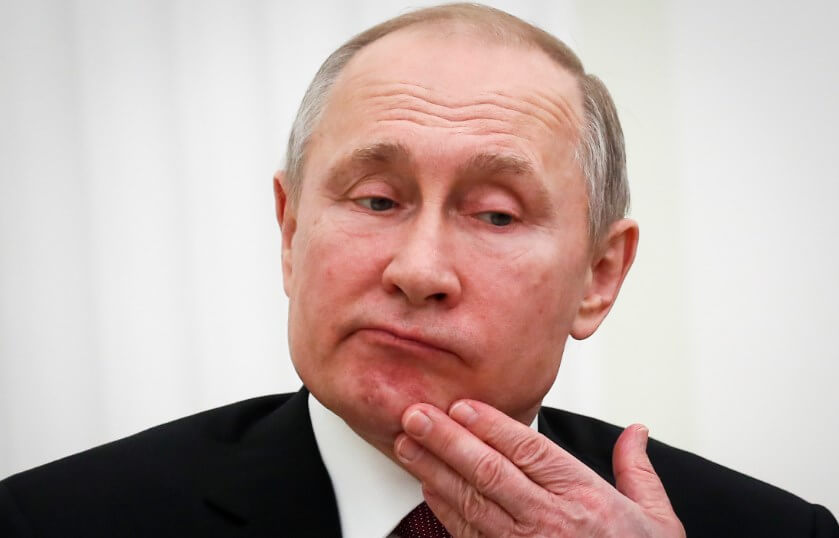 What about Putin's Political Career?
Putin's political career started in the 1990s, holding diverse roles in the Russian government. He became Prime Minister in 1999 and assumed the presidency that same year. After two terms, he served as Prime Minister again before being re-elected as President in 2012. Known for his strong leadership and assertive governance, he has remained in power since then.
Part 3: All-in-One President Voice Generator
TopMediai Putin Voice Generator not only offers the ability to create a Putin AI voice but also provides a wide range of other presidential voices. Whether you want to simulate the voice of famous leaders from the past or experiment with fictional presidential voices, this versatile tool has got you covered.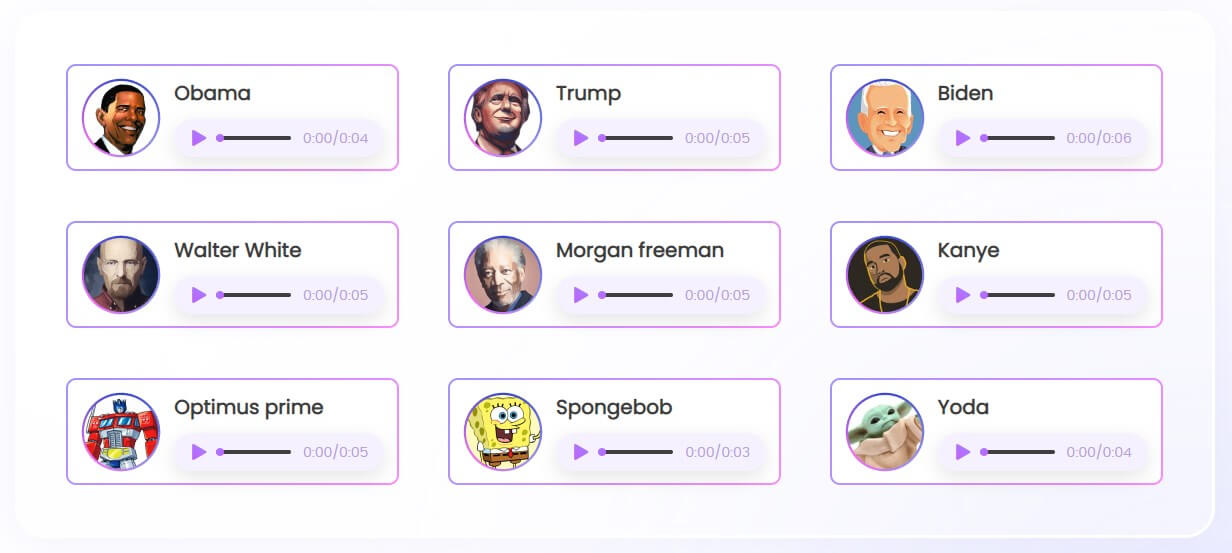 Also! You could clone any voices you want! Whether you need a Putin AI voice or voices of other world leaders, this generator offers a comprehensive solution for your needs.
Part 4: FAQs about Vladimir Putin AI Voice
1 What is Putin AI Voice?
Putin AI Voice refers to a synthetic or artificially generated voice that mimics the speech patterns and sound of the Russian President, Vladimir Putin. It's created using advanced Text-to-Speech (TTS) technology and is often used for various creative and practical applications.
2 Where Can I Generate Putin AI Voice?
You can generate Putin AI Voice using specialized TTS voice generators like the TopMediai Voice Generator, which is designed to replicate Putin's voice. These platforms are typically available online.
3 Is Putin AI Voice Limited to Russian Speech Only?
No. It can also be programmed to speak in other languages, such as English, Chinese. Advanced TTS systems can generate speech in multiple languages, making them versatile for international audiences.
Conclusion Generating a Vladimir Putin AI voice using a text to speech voice generator is an exciting possibility that allows you to experience his unique vocal style in different contexts. TopMediai Voice Generator. stands out as an exclusive method to develop a highly realistic and accurate Putin AI voice.

Visit TopMediai today and start generating the Putin AI voice you've always wanted.