Are you a fan of The Weeknd and fascinated by the idea of creating your own AI voice that sounds just like him? Look no further! you can now generate The Weeknd's distinct voice and add a touch of his unique style to your projects.
In this article, we'll explore how to generate The Weeknd Voice AI, and even discover a bonus feature for creating the weeknd ai cover.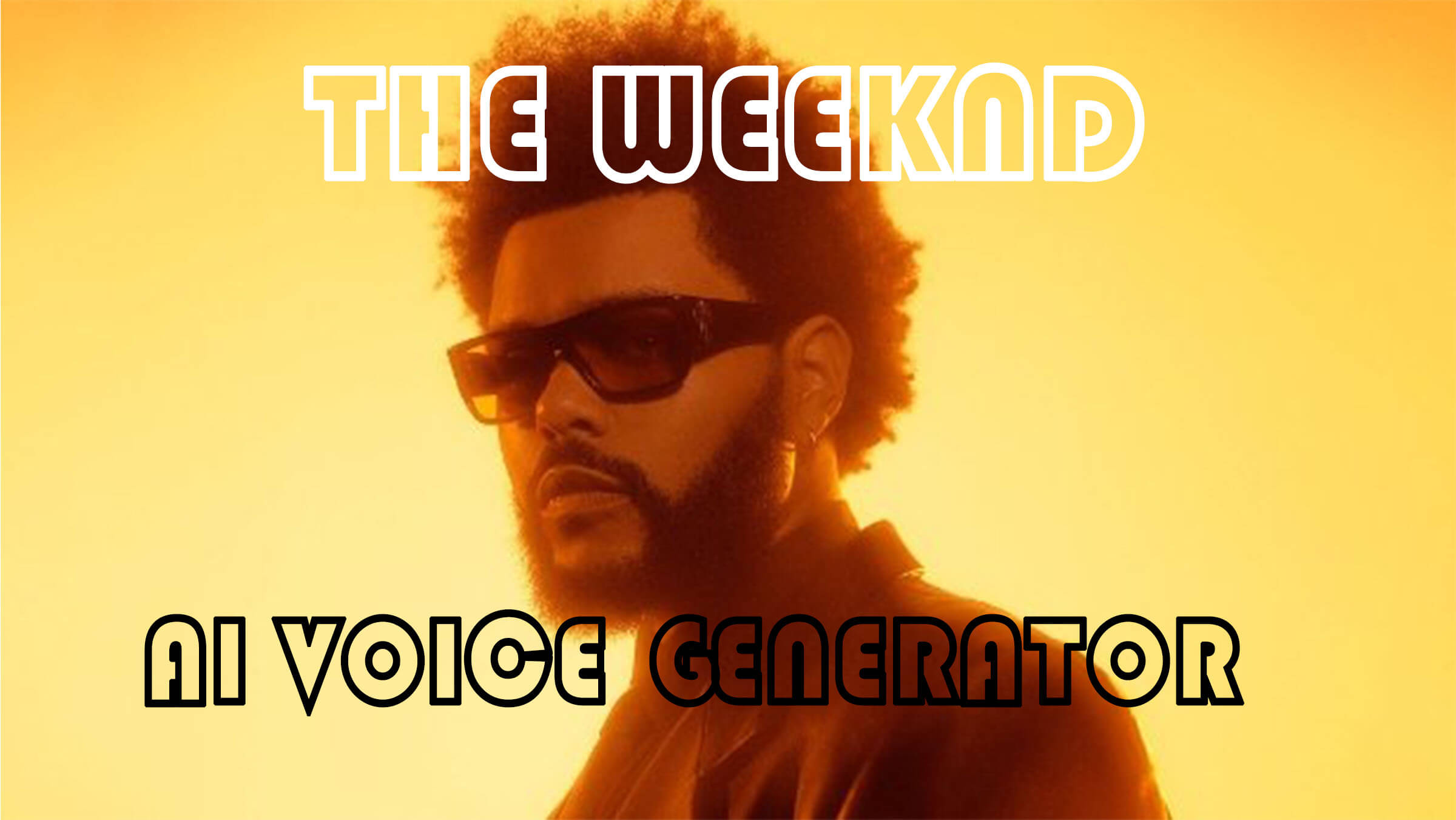 Part 1: Who is The Weeknd?
The Weeknd, born Abel Tesfaye, is a Canadian singer, songwriter, and record producer. He rose to prominence with his mixtapes released in 2011, which showcased his captivating R&B vocals and atmospheric soundscapes. The Weeknd's powerful voice, coupled with his emotive lyrics, has won him numerous awards and a dedicated fanbase worldwide.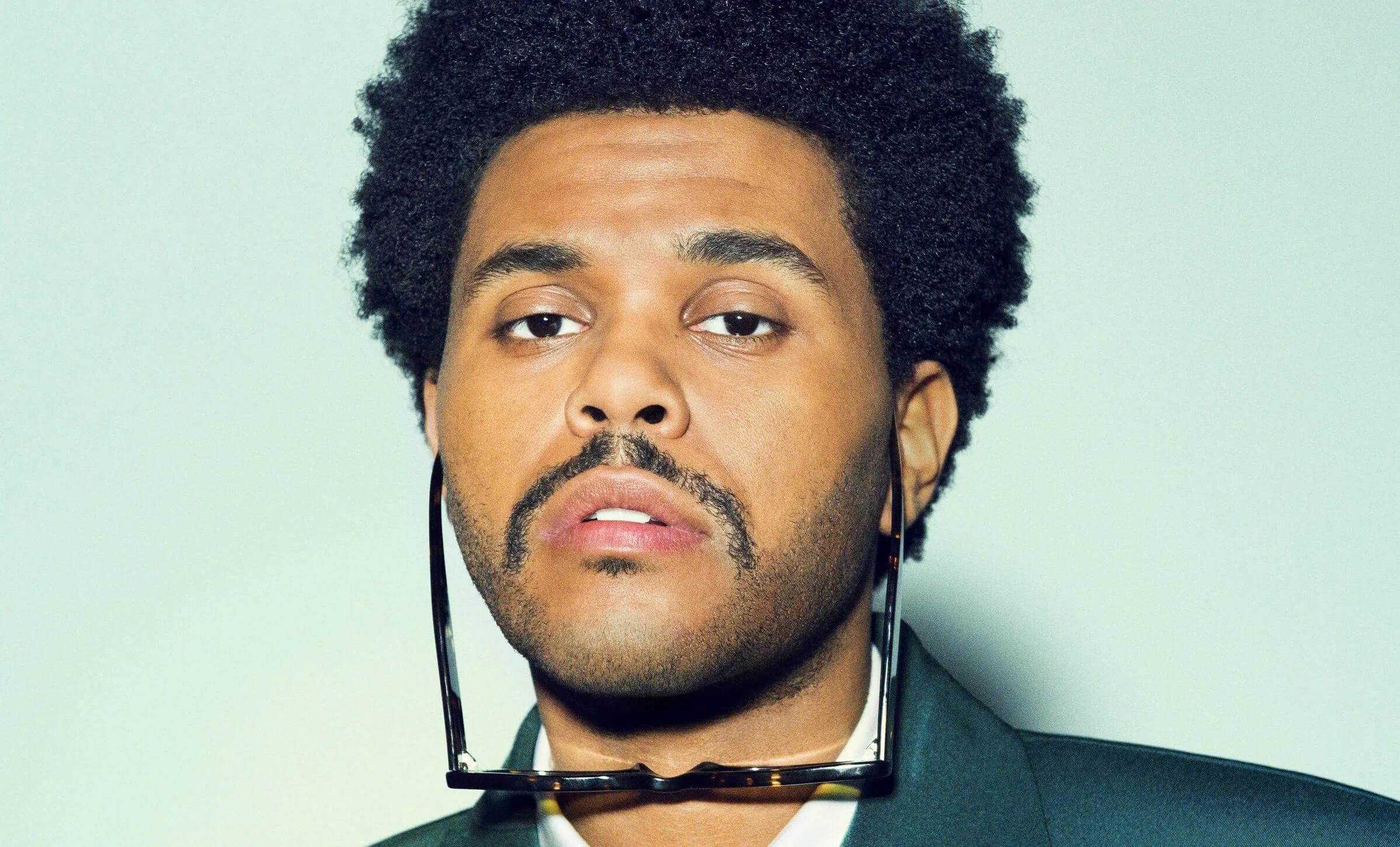 Part 2: How to generate The Weeknd AI Voice?[Highly Recommended]
TopMediai — Free Text to Speech
TopMediai is an advanced AI-powered platform that leverages deep learning to create synthetic voices that are virtually indistinguishable from real individuals, including popular singers like Taylor Swift.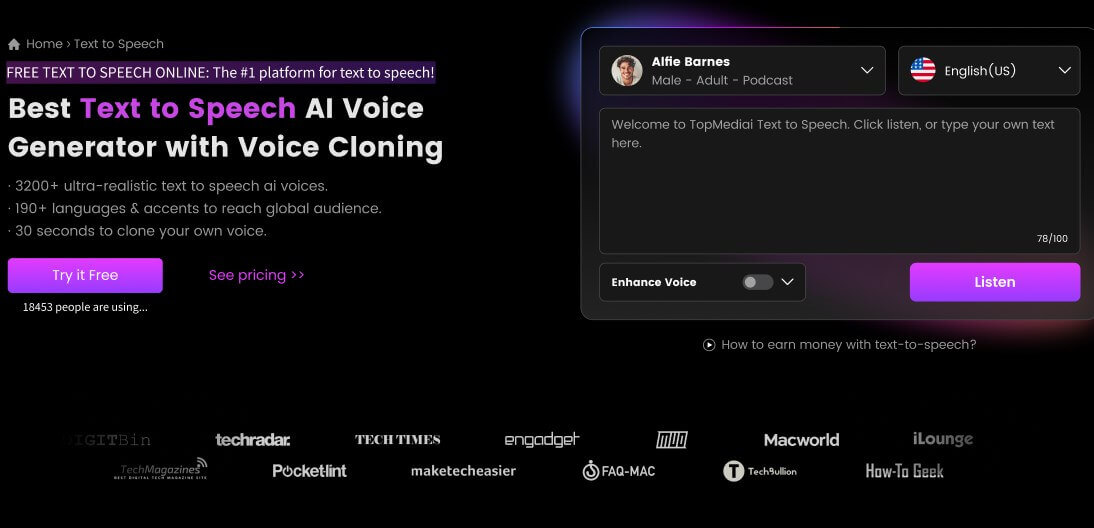 With TopMediai, users can explore endless possibilities for creative expression, producing voiceovers that captivate listeners with lifelike voices and impeccable quality. Whether for entertainment, marketing, or any other purpose.
Easy steps to generate The Weeknd Voice AI:
Step 1: Open TopMediai Text to Speech tool.
Step 2: Enter your desired text into the text box provided and select the The Weeknd AI voice from the available options or Choose in the "Musicians".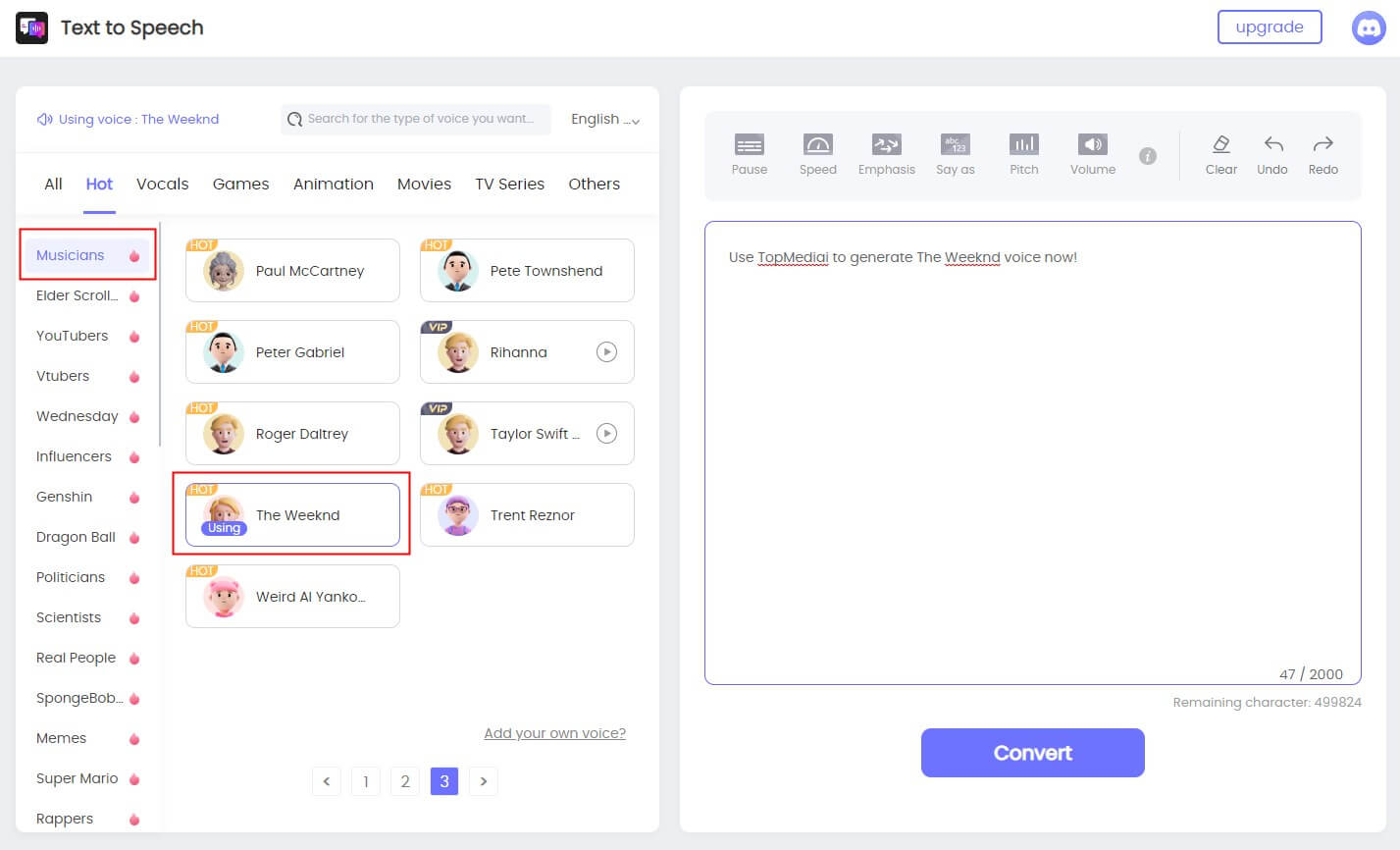 Step 3: Adjust the speed, pitch, and volume of the voice to your desired settings.
Step 4: Click the "Convert" button to generate your The Weeknd AI voice audio file.
Key Features:
Explore a wide range of voiceover choices, from celebrity text to speech to hilarious memes.
Choose from over 3200+ unique voices, including the incredible AI-generated Weeknd voice.
Work with over 70 languages for your convenience.
Personalize your experience by adjusting the voice's speed, pitch, and volume to suit your preferences.
Discover an array of text to speech options featuring renowned singers like Ariana Grande and Michael Jackson.
Bonus: The Weeknd AI Song cover—TopMediai
TopMediai is an AI-powered online platform that enables users to create music covers with the voice of their favorite artists.

How to Use Make AI Song Generator(Take Taylor Swift's voice as an example):
Step 1: Go to the TopMediai AI Cover the Weeknd and upload the Weeknd song you want to cover.
Step 2: Select The Weeknd AI voice from the list of available voices.
Step 3: Use the simple drag-and-drop interface to edit the cover, including adjusting the voice volume and effects.
Step 4: Preview the cover to ensure it meets your expectations.
Step 5: Download the finished cover and share it with the world.
Part 4: FAQs about The Weeknd AI Voice Generator
1 What Character does the weeknd hbo the idol star in?
Abel Tesfaye a.k.a The Wekknd as Tedros, a self-help guru, the leader of a modern-day cult with a sordid and mysterious past.(Other Cast and Character as below)
| Characters | Cast | Character Profile |
| --- | --- | --- |
| Jocelyn | Lily-Rose Depp | an up-and-coming young pop idol and Tedros' love interest |
| Tedros | The Weeknd | a self-help guru, lead a modern-day cult with a sordid and mysterious past |
| Benjamin | Dan Levy | Jocelyn's publicist |
| Xander | Troye Sivan | Jocelyn's creative director |
| Izaak | Moses Sumney | a follower of Tedros |
| Nikki Katz | Jane Adams | a record label executive |
| Dyanne | Jennie Kim | Jocelyn's backup dancer |
2 What are the most popular The Weeknd Songs?
House of Balloons / Glass Table Girls, Wicked Games, The Zone ft. Drake, Love In The Sky, and Acquainted. However, some of his most recent popular tracks include Blinding Lights, Starboy, and Die for you.
Conclusion With platforms like TopMediai, you can bring your creative projects to life by harnessing the power of The Weeknd's unique vocal style. Whether you're a music producer, content creator, or simply a fan, this AI voice generator opens up new avenues for artistic expression.
So, get ready to unleash your creativity and create your own The Weeknd AI voice with the help of TopMediai. The world of music and audio production has never been more exciting!