Are you looking to transform your favorite MP3 songs into karaoke tracks so you can sing along like a star? In 2023, there are numerous tools and software options available to help you achieve this. Whether you're a professional performer or just want to have some fun, converting MP3 to karaoke has never been easier.

In this blog, l'll introduce you to the top MP3 to karaoke converters, both online tools and software, and provide some bonus tips to enhance your karaoke experience.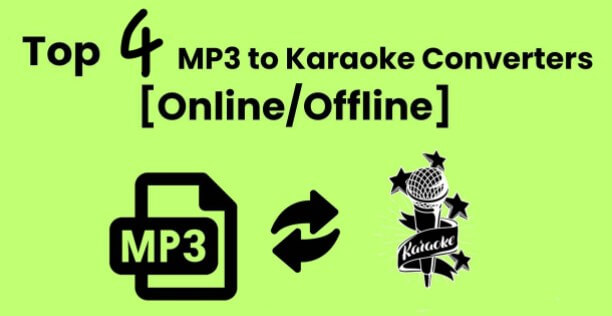 Part 1: 3 Best Online Tools to Convert MP3 to Karaoke
TopMediai Vocal Remover can extract vocals from your MP3 files, leaving you with instrumental tracks perfect for karaoke. With its user-friendly interface, you can effortlessly upload your MP3s and have them transformed into karaoke-ready music. Best of all, it's free to use, making it an excellent choice for those on a budget.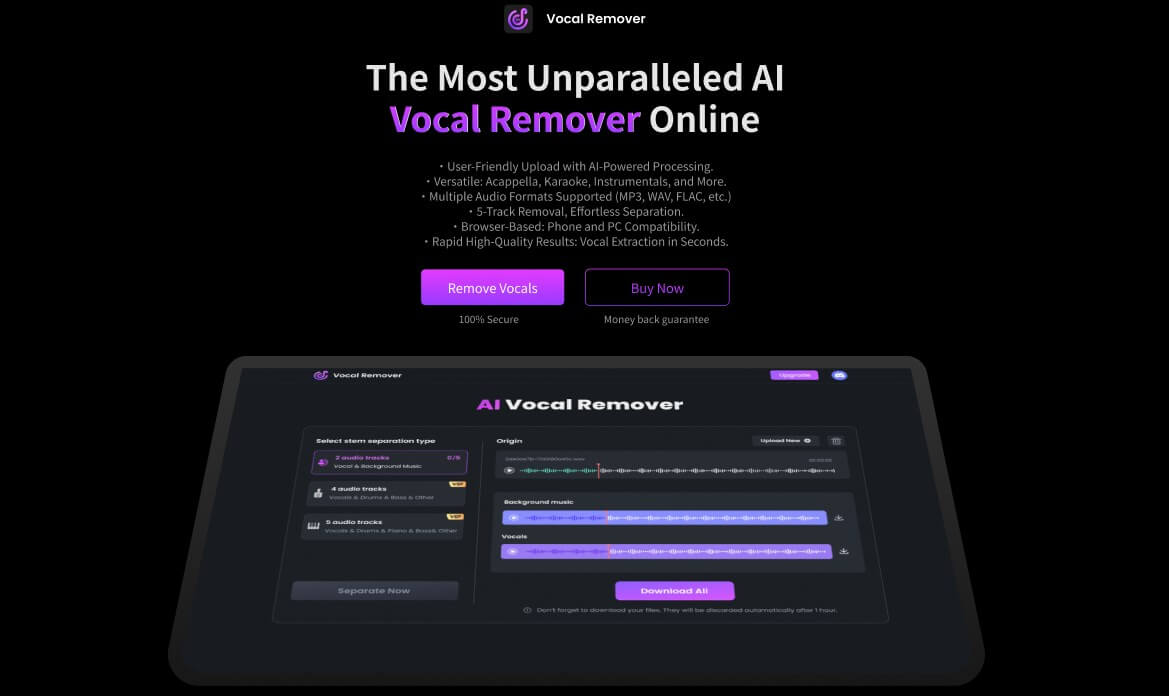 Pros
User-Friendly: It has a straightforward and easy-to-use interface, making it accessible for beginners.

Online and Free: It's an online tool and doesn't require any downloads or installations. Plus, it's free to use.

Quick Results: Provides fast results, letting you convert your MP3s to karaoke tracks efficiently.

Affordable pricing options.
Cons
Limited Customization: TopMediai offer limited customization options compared to some software solutions.
2

Conversion-Tool

Conversion-Tool is another fantastic online resource for converting MP3 to karaoke. This tool offers a quick and simple process to remove vocals from your songs, creating high-quality instrumental tracks for your karaoke sessions. It's a reliable choice for transforming your music and is available at your fingertips online.

Pros
Online Convenience: As an online tool, it's accessible from any device with an internet connection.

Quick Process: The tool is designed for quick vocal removal from MP3s.

No Cost: It's free to use, making it budget-friendly.
Cons
Lack Advanced Features: It might not have as many advanced features as dedicated software options.

Limited customization options.
3

SongPeel

SongPeel is a versatile online converter that not only removes vocals from MP3 tracks but also offers various customization options. You can adjust the pitch and tempo of your tracks to match your singing style. SongPeel is an ideal choice for those looking to tailor their karaoke experience and it's free to use as well.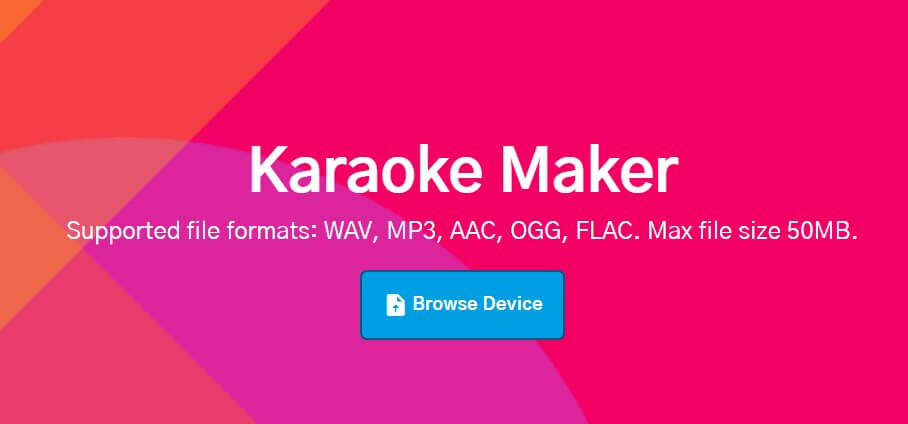 Pros
Vocal Removal and Customization: SongPeel allows you to not only remove vocals but also customize pitch and tempo, tailoring your karaoke experience.

Online and Free: Like the others, it's an online tool and free to use.
Cons
Interface Complexity: Some users may find its range of features a bit complex, especially if they are new to such tools.

Quality Variability: The quality of the karaoke tracks may vary depending on the original MP3's quality.
Part 2: Also Recommend: MP3 to Karaoke Software
VocalRemover Pro
While online tools are convenient, dedicated software often provides more control and customization options. Consider trying VocalRemover Pro – a feature-rich MP3 to karaoke conversion software. It gives you advanced features like pitch and tempo adjustments to perfect your karaoke experience.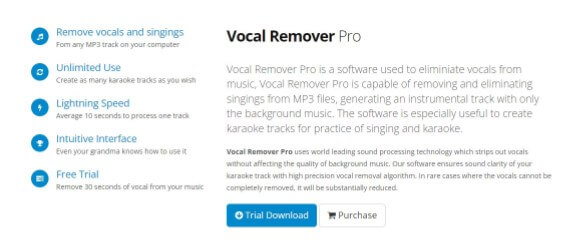 Pros
Advanced Features: This software offers advanced features for precise vocal removal and track customization.

High-Quality Output: It generally produces higher-quality instrumental tracks compared to some online tools.

Standalone Software: As software, it can work offline and doesn't depend on an internet connection.
Cons
Paid Software: It's not free, so you'll need to make a one-time purchase or subscription, which may not be suitable for those on a tight budget.

Learning Curve: Its features may have a steeper learning curve for beginners compared to online tools.
Part 3: Bonus Tips for Converting MP3 to Karaoke
Choose the right song: Not all songs work well for karaoke due to complex arrangements or low-quality recordings. Opt for well-produced, clear MP3s for the best results.
Practice with lyrics: To make the most of your karaoke experience, ensure you have the lyrics at hand. You can find lyrics for most songs online or use dedicated karaoke apps.
Experiment with pitch and tempo: Use software or online tools that allow you to adjust the pitch and tempo of your karaoke tracks to match your singing style and comfort.
Karaoke equipment: Consider investing in a good-quality microphone and speaker setup for a more immersive karaoke experience.
Part 4: FAQs about MP3 to Karaoke Converters
1 What is an MP3 to Karaoke Converter?
An MP3 to Karaoke converter is a tool or software that transforms standard MP3 audio files into karaoke tracks. It typically involves removing the vocals from the original song, leaving behind the instrumental music for users to sing along with.
2 What are the Best Online MP3 to Karaoke Converters?
Some popular online converters include TopMediai Vocal Remover, Conversion-Tool, and SongPeel. These tools offer an easy way to convert MP3 to karaoke for free.
Conclusion Converting MP3 to karaoke is a fantastic way to enhance your singing experience and have a blast with your favorite songs. Whether you opt for convenient online tools like TopMediai Vocal Remover, Conversion-Tool, or SongPeel, or prefer the customization of software like VocalRemover Pro, the options are at your fingertips.

With this step-by-step guide, you're now ready to create your karaoke magic and take your singing game to the next level. So, pick your favorite tracks, convert mp3 to karaoke, and prepare to steal the show at your next karaoke party!