Are you an aspiring DJ looking to take your skills to the next level? Look no further! In this article, we will guide you through the process of making a DJ mix using a powerful tool called DJ Drops Maker.
Whether you're a beginner or an experienced DJ, this article will help you how to make a dj mix and create impressive mixes for your favorite songs that will impress your audience.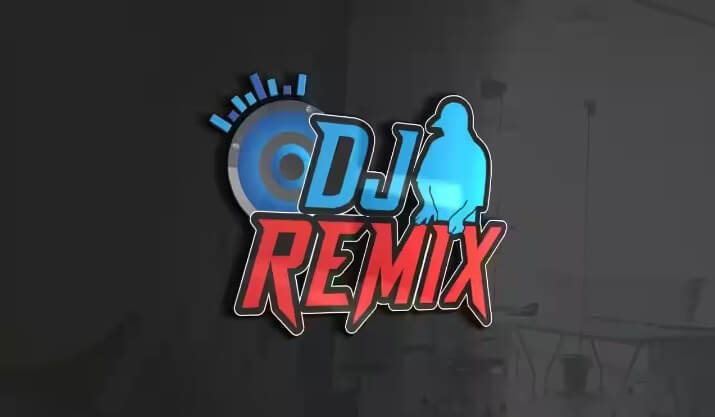 Original
Mix
Part 1: What is a DJ Drops Maker?
A DJ drops/beats maker is a tool that allows you to create unique vocal samples or sound effects that can be seamlessly integrated into your mixes, adding that professional touch.
On the other hand, a DJ beats maker provides you with a wide range of pre-made beats and loops that you can use as a foundation for your mix, giving it a unique and dynamic sound.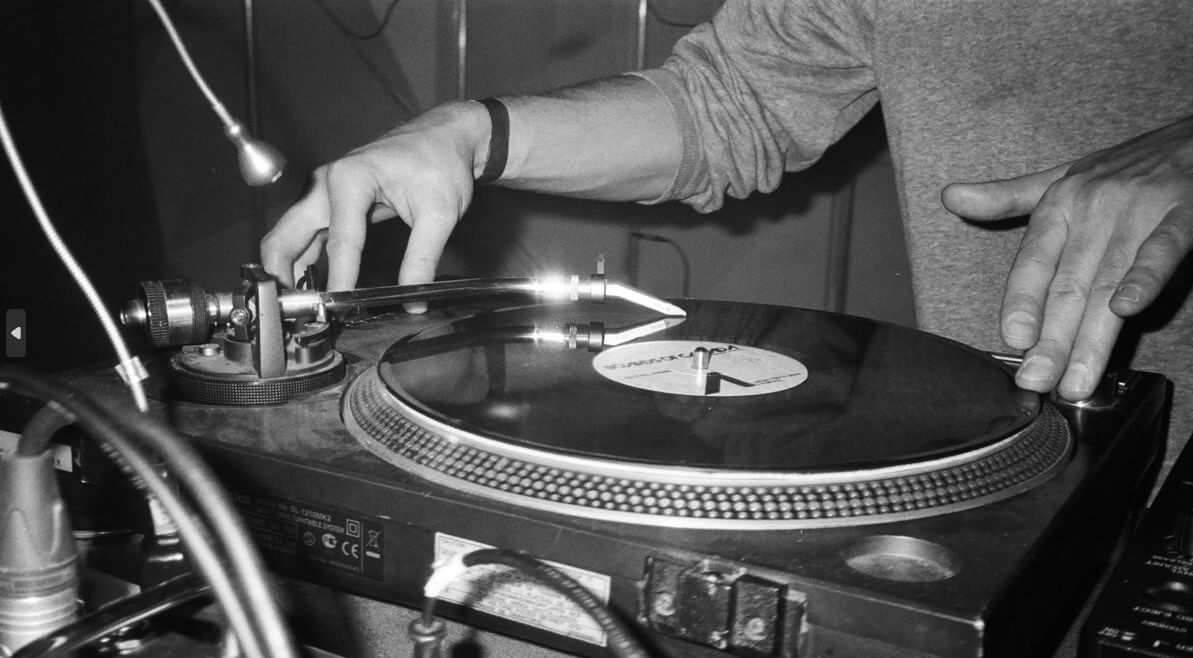 Part 2: How to Make a DJ Mix for Your Favorite Artist Songs?
TopMediai Vocal Remover is a free DJ mixer that allows you to isolate and extract vocals from your favorite songs. This tool is perfect for creating mashups or remixes of popular tracks.
By removing the vocals, you can focus on blending your own beats, drops, and effects seamlessly with the instrumental parts, resulting in a unique DJ mix that highlights your creativity.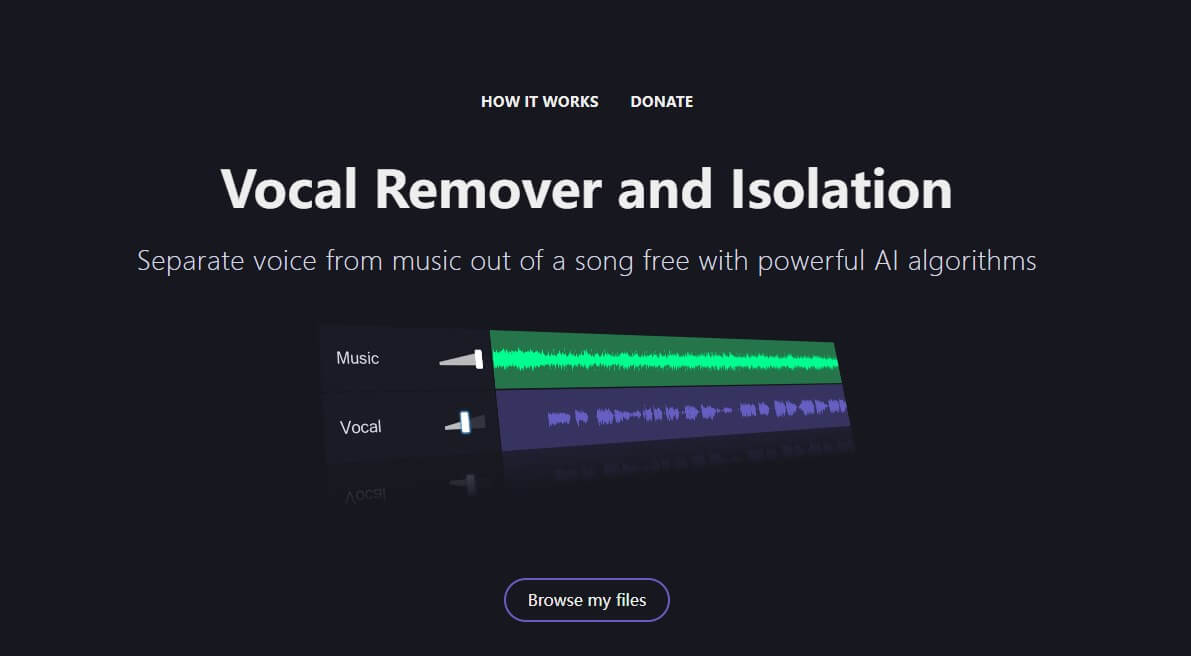 How to Use DJ Mixer:
Step 1: Visit the TopMediai and navigate to the Vocal Remover section.
Step 2: Select the song you want to work with by uploading it to the mixer. Ensure the song is in a compatible audio format.
Step 3: Adjust the settings or options provided by the DJ mixer, if available. This may include adjusting the vocal isolation strength or other related parameters.
Step 4: Preview the result to ensure the vocal removal process has been successful and that the instrumental track sounds clean.
Step 5: Save the instrumental track to your device or computer in a preferred format for future use.
Key Features:
Vocal Isolation: Extract vocals for clean instrumentals.
Seamless Blending: Smoothly blend beats, drops, and effects.
Mashup and Remix Creation: Combine tracks for unique mixes.
User-Friendly Interface: Easy-to-use for quick adjustments.
Compatibility: Works with various audio formats.
Another fantastic tool that can take your DJ mixes to the next level is an online voice generator. This tool enables you to add your voice to your DJ mixes, making them more personal and tailored to your brand.
Whether you want to introduce yourself or provide commentary during your mix, the online voice generator allows you to customize and add your voice effortlessly.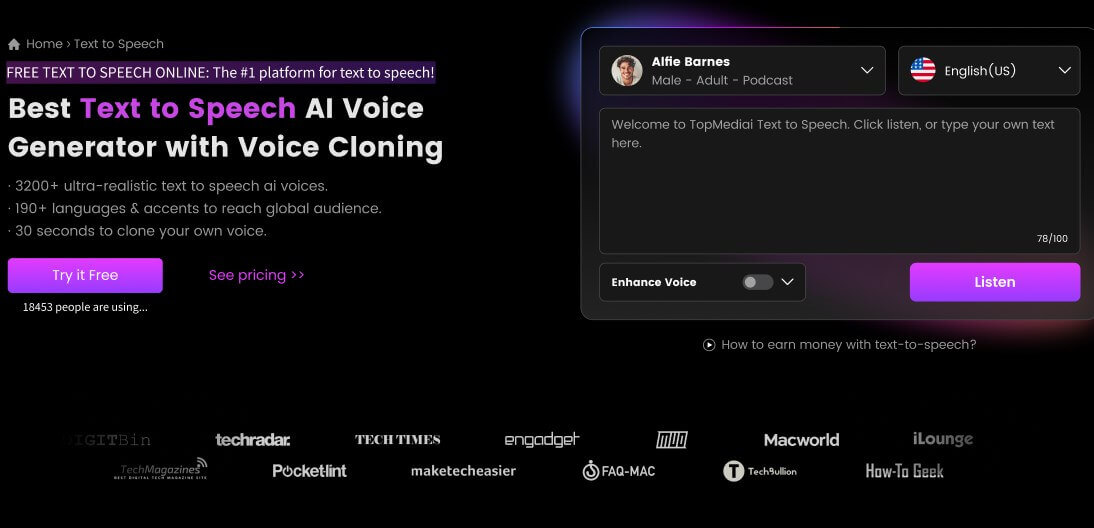 How to Use Voice Generator:
Step 1: Before adding a DJ backing track, you will need to create a lyric by changing your voice.
Step 2: Select the sound you want to turn into and enter the words or lyrics you want to say.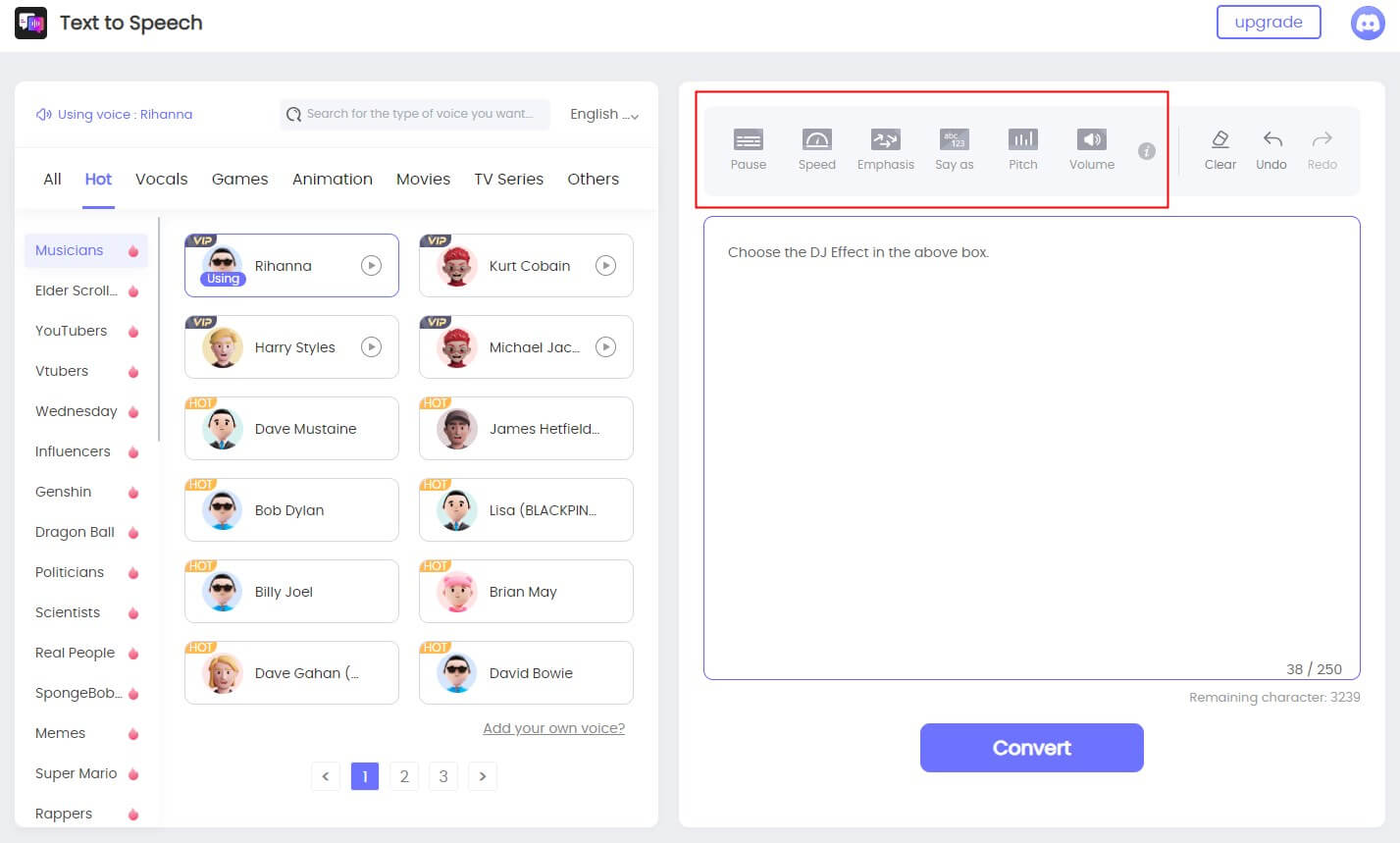 Step 3: Adjust the speed and tone of speech above the input box and add the DJ effect you want.
Step 4: After setting up, preview your creation and click download if you are satisfied.
Key Features:
Customizable Voice: Adjust pitch, speed, and tone.
Realistic Voice Output: Natural-sounding voice outputs.
Multiple Languages and Accents: Wide range for diversity.
Easy Integration: Seamless integration into DJ mixes.
Voice Recording: Add live commentary or introductions.
Bonus: Follow The Top DJ Songs 2023 to Level Your DJ Sense
To further enhance your DJ skills, it's important to stay up-to-date with the latest trends and tracks. By following the top DJ songs of 2023, you'll gain valuable insights into the current music scene, discover new artists, and expand your repertoire.
1. "Baby Don't Hurt Me" by David Guetta, Anne-Marie, Coi Leray
2. "Work With My Love" by Alok, James Arthur
3. "Can't Forget You" by James Carter feat. James Blunt
4. "All Nighter" by Tiësto (Official Music Video)
5. "Hero" by Alan Walker & Sasha Alex Sloan (Official Music Video)
These songs have been highly anticipated by audiences, and are expected to dominate the charts throughout the year.
Conclusion With the help of a free DJ mixer, such as TopMediai Vocal Remover, and tools like a DJ beats maker, DJ drops maker, and online voice generator, you can easily know how to make a dj mix and create impressive DJ mixes for your favorite songs. Remember to stay updated with the latest DJ songs to constantly improve your skills and stay ahead in the industry.
So, what are you waiting for? Level up your DJ skills today and let your creativity soar!