Are you a fan of the hit Netflix series "Stranger Things" and the lovable character Eddie Munson?

In this article, l will share the details of Eddie Munson, the voice behind the character, and provide you with a step-by-step guide on how to make Eddie Munson AI voice. Here is a Eddie Munson Text to Speech, which offers an exclusive Eddie Munson ai voice.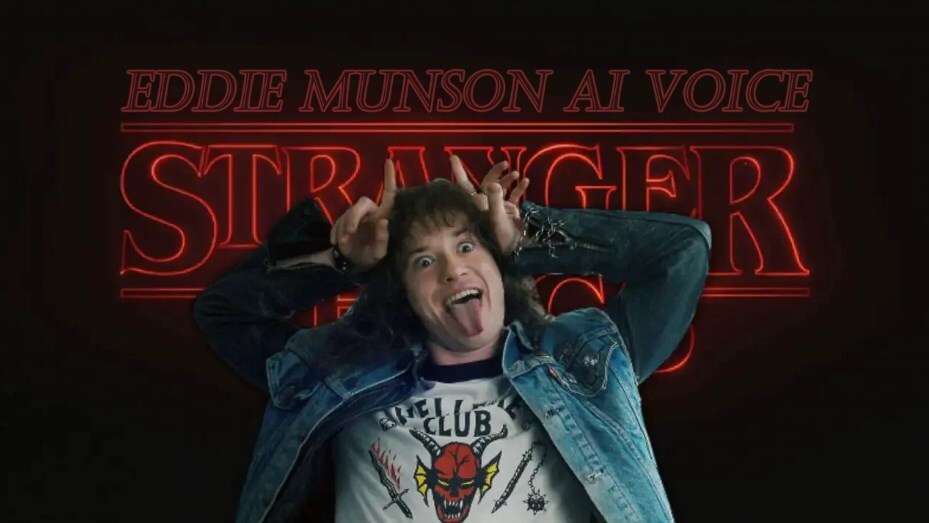 Part 1: Who is Eddie Munson?
Eddie Munson is a character from the popular Netflix series 'Stranger Things.' He made his debut in the fourth season of the show and quickly captured the hearts of fans with his unique personality and intriguing storyline.
Eddie is a student at Hawkins High School and plays a crucial part in the unfolding events of the Upside Down and he is portrayed as a Dungeons & Dragons enthusiast, and his character brings a fresh perspective to the supernatural mysteries of Hawkins, Indiana.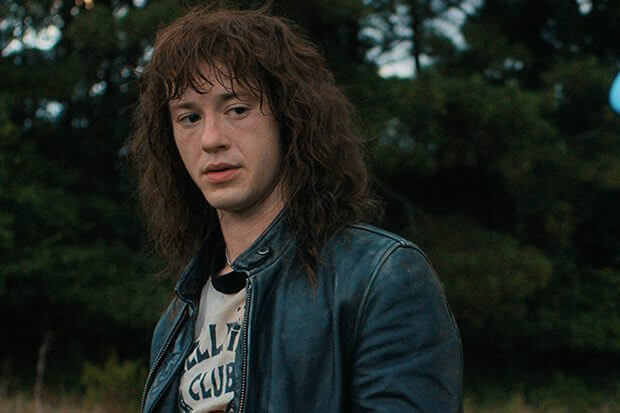 Part 2: Who is Eddie Munson's Voice Actor?
Eddie Munson's voice actor in the Netflix series 'Stranger Things' is Joseph Quinn. Joseph Quinn is a British actor known for his portrayal of Eddie Munson, a memorable character introduced in the show's fourth season. Quinn's exceptional voice acting skills brought the character of Eddie to life and quickly made him a fan favorite.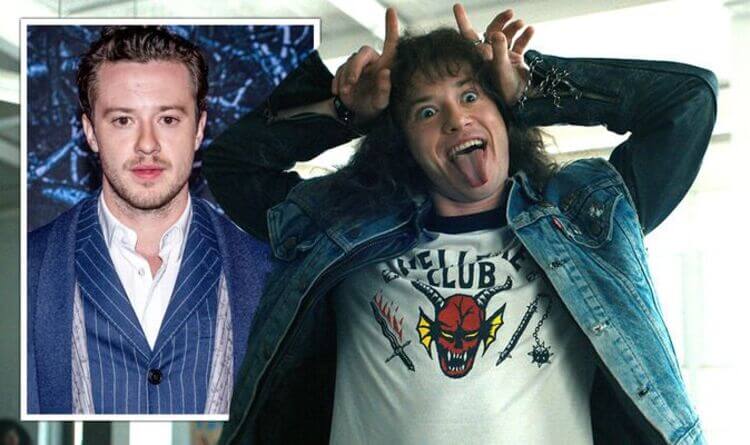 Quinn has also portrayed Tim in the CBBC series Postcode, Arthur Havisham in Dickensian as a complex and sympathetic character, PC Dixon in Small Axe as a racist police officer, Enjolras in Les Misérables and Jamie in the short film Kin, along with a troubled but good-hearted character, Billy Knight, in C.B. Strike. His diverse roles demonstrate his talent as an actor.
Part 3: How to Make Eddie Munson AI Voice?
You can create your very own Eddie Munson AI voice using TopMediai's Text to Speech technology. This exclusive service offers an authentic Eddie Munson voice generator that lets you bring the character's voice to your projects, videos, or just for fun!
TopMediai Text to Speech Eddie Munson Exclusive feature allows you to type any text, and it will be transformed into Eddie Munson's distinctive voice. Whether you want to prank your friends or add Eddie's charm to your content, this tool has you covered.
So, don't wait any longer—immerse yourself in the world of Eddie Munson with the help of TopMediai!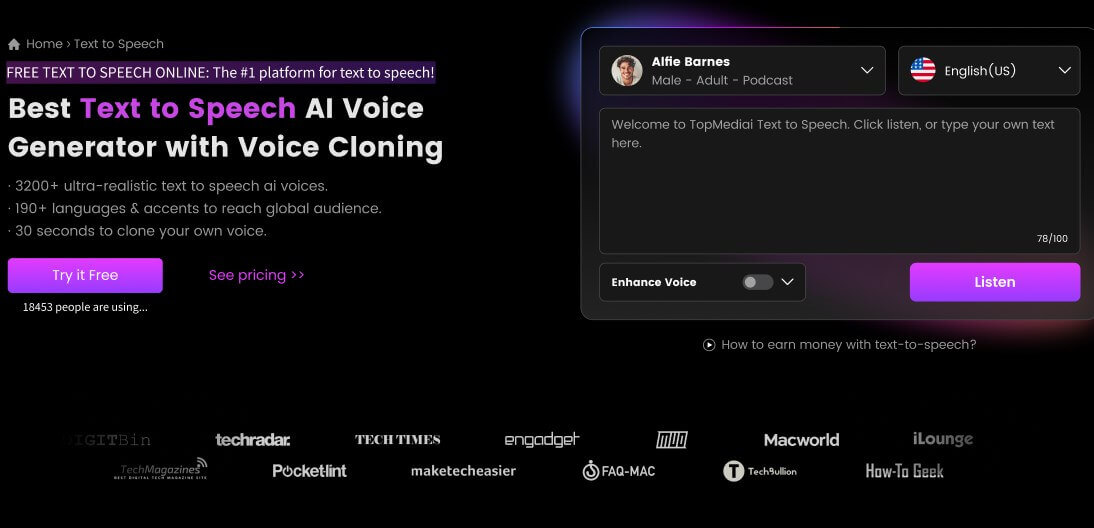 How to generate Eddie Munson AI voice via TopMediai voice generator?
Step 1: Visit the TopMediai Text to Speech platform and sign up or log in to your account.
Step 2: Input the text or script you want Eddie Munson's voice to read.
Step 3: Select the 'Eddie Munson' voice option, or other Stranger Things' characters: Eleven (Jane Ives), Mike Wheeler, Dustin Henderson, Lucas Sinclair and so on.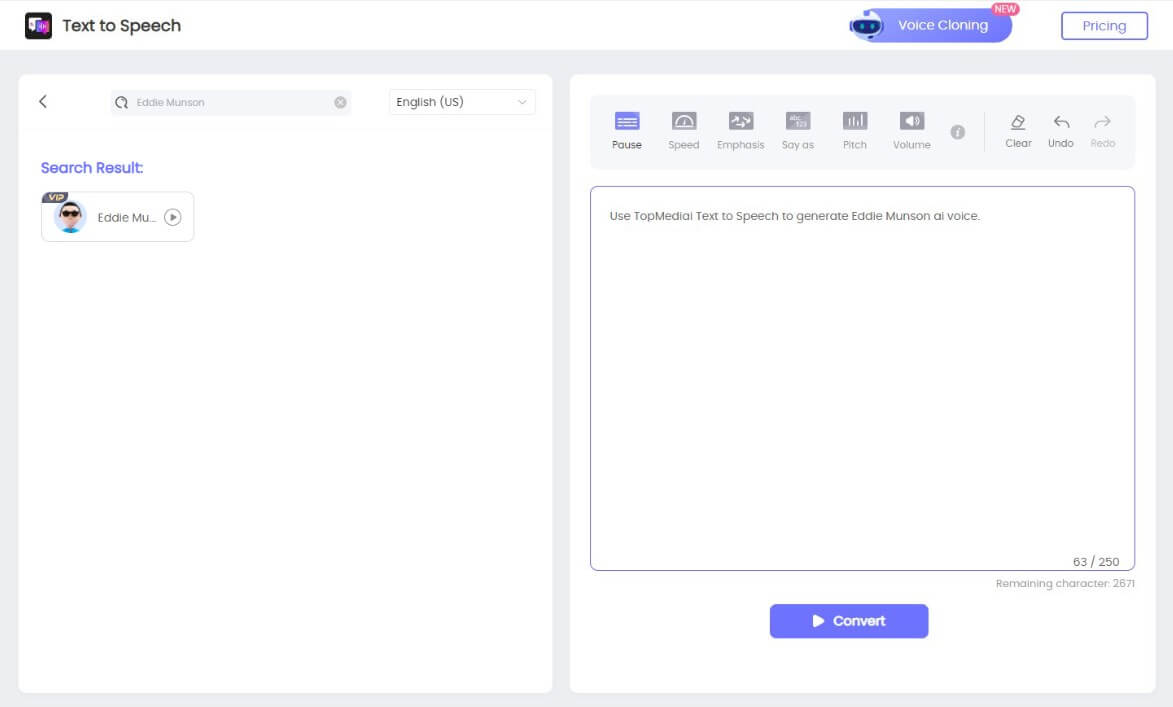 Step 4: Click 'Convert' to Generate the AI voice clip.
Step 5: Download your Eddie Munson AI voice for personal or creative use.
Eddie Munson Exclusive Voice: Unique AI voice replicates Eddie Munson from "Stranger Things," enhancing content and creative possibilities with his distinctive tone.
Voice Cloning: Replicate voices for specific characters or individuals with precision and accuracy.
High-Quality Output: TopMediai Text to Speech ensures clear and professional audio quality.
Speech Emphasis: Control emphasis and intonation to convey different emotions and tones.
Voiceover Services: Ideal for generating voiceovers for videos, podcasts, and audiobooks.
Text-to-Speech for the Visually Impaired: Facilitate accessibility for visually impaired individuals through synthesized speech.

TopMediai Text to Speech - Realistic AI Voice Generator
No need to hire a voice actor anymore! Built for content creators, our text to speech saves your time and money.
Try It Free
Bonus, if you want to change your voice to sound like Eddie Munson in real time, access to TopMediai Eddie Munson voice changer.
Part 4: Is Eddie Munson still Alive in Stranger Things?
Based on the information available, it is speculated by fans that Eddie Munson, played by Joseph Quinn, may still be alive in Stranger Things. Eddie was last seen wounded in the season four finale, but references to crawling in his storyline and the lyrics of a song he played in a previous episode have fueled speculation about his survival. However, it is important to note that this is speculation, and there is no official confirmation regarding Eddie's fate.
Part 5: Hot FAQs about Eddie Munson AI Voice
1 What is Eddie Munson AI Voice?
Eddie Munson AI Voice refers to an artificial intelligence-generated voice that replicates the speech patterns, tone, and style of the character Eddie Munson from the popular TV series "Stranger Things." This AI voice allows users to create audio content with a voice that closely resembles Eddie Munson's, making it a valuable tool for content creators, fans of the show, and those seeking to add a unique and recognizable voice to their projects.
2 Is the Eddie Munson AI Voice realistic?
Yes. The Eddie Munson AI Voice is designed to be highly realistic, mimicking the nuances and vocal characteristics of the character as portrayed in the show.
3 Can I create voiceovers with the Eddie Munson AI Voice for my YouTube channel or podcast?
Yes. You can use the Eddie Munson AI Voice to create voiceovers for various content, including YouTube videos, podcasts, and other multimedia projects.
4 Can I sample the Eddie Munson AI Voice before committing to a subscription or purchase?
Yes. You can try sample on the top of this article, hear the voice before making a decision.
Conclusion Eddie Munson has undoubtedly left a lasting impression on 'Stranger Things' fans worldwide. With the help of TopMediai Eddie Munson Text to Speech, you can now have a piece of Eddie in your own creations.

As we eagerly await the next season of 'Stranger Things' to see if Eddie Munson will return, let's cherish the memories we have of this beloved character. And who knows, maybe you'll surprise your friends with your very own Eddie Munson AI voice, bringing a touch of Hawkins, Indiana, to your world.