Are you a fan of Jennifer Lawrence and fascinated by her captivating voice? Have you ever wondered if it's possible to create an AI-generated voice that sounds just like her? After watching her new movie l'd like to explore the steps to make a Jennifer Lawrence AI voice using a TTS (Text-to-Speech) voice generator. Discover Jennifer ai voice together!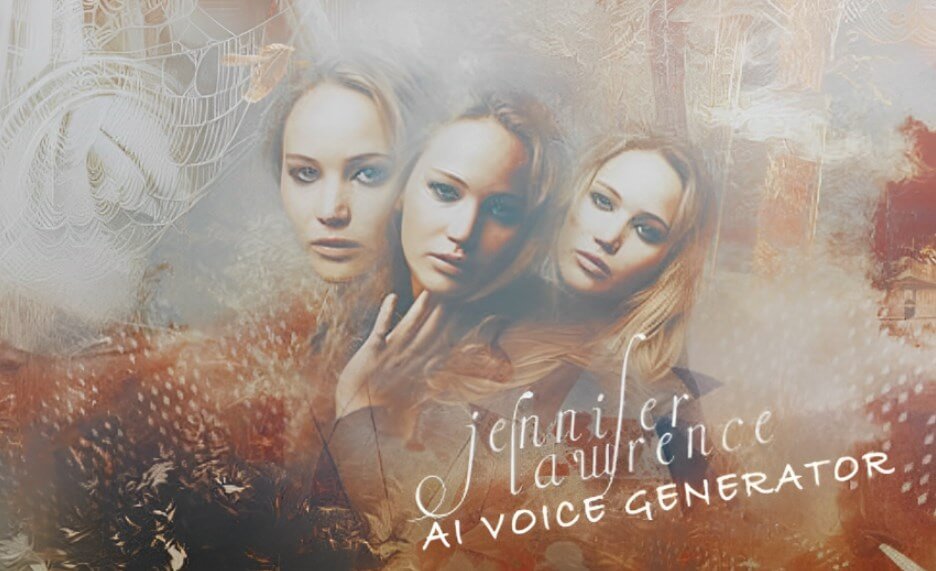 Part 1: How to Generate Jennifer Lawrence's Voice?
When it comes to TTS voice generators, one platform that stands out is TopMediai. With their exclusive collection of celebrity voices, including a stunning Jennifer Lawrence voice, TopMediai offers a unique opportunity to bring your projects to life with a touch of star power.
Their advanced technology ensures high-quality, natural-sounding voices that are indistinguishable from human voices, you can bring life to your voice-over scripts and create a truly engaging experience for your audience.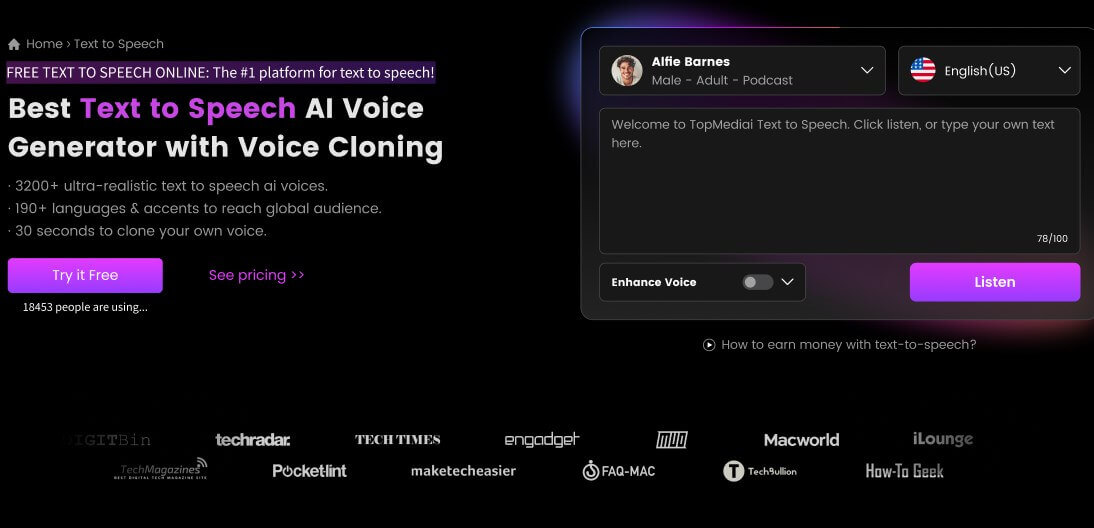 How to Create Realistic Jennifer Lawrence AI Voice?
Step 1. Discover TopMediai Text to Speech Voice Generator.
Step 2. Choose Jennifer Lawrence ai voice model on "Actors" Option or seach it.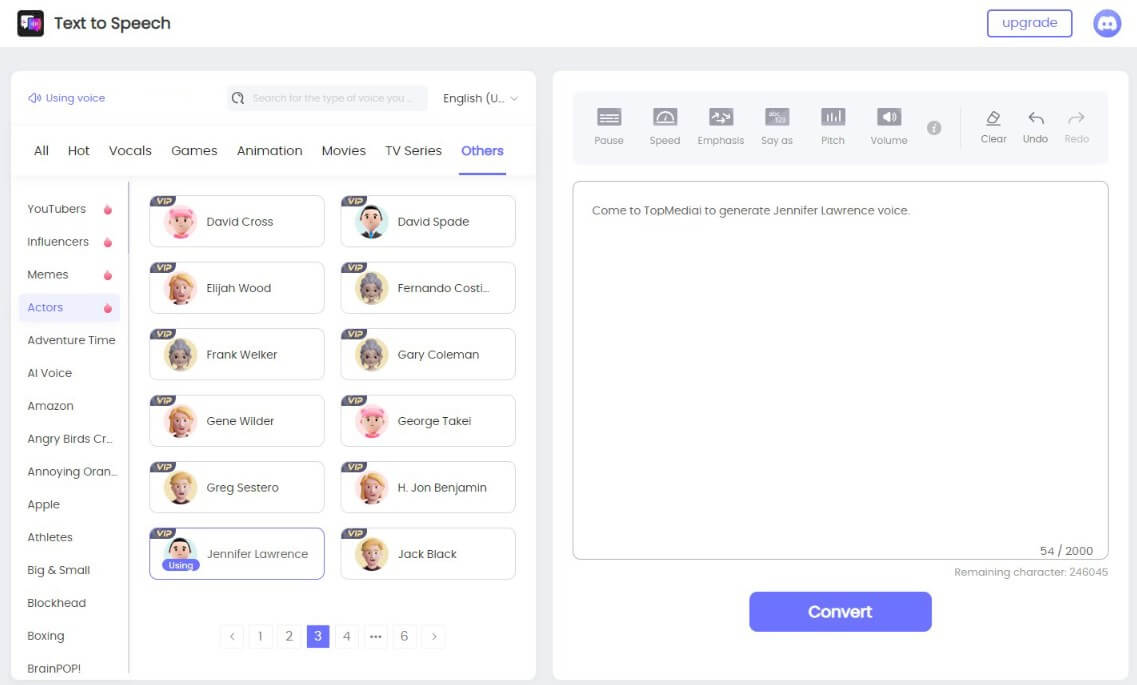 Step 3. Input you text in the text box.
Step 4. Convert and then Preview in the "convert history".
Step 5. Export and Integrate.
Step 6.
Download to save the audio file.
Ours
TopMediai offers 3200+ voiceover options.

Users can create character voices using the feature-rich character voice generator text-to-speech.

It supports 70+ languages and dialects for text-to-speech movie star voice generation.

TopMediai provides additional features like voice background remover and voice recorder.

Users can generate voices for popular actors such as Keke Plamer, Bruce Lee or Tom Hiddleston.
Others
Offers a wide range of templates for gaming, sales, education, and more.

You can choose from 300+ sound effects for your character's voice.

It supports 70+ languages and dialects for text-to-speech character voice generation.

Makes content and character voice creation effortless, eliminating the need for tutorials.
Don't miss: Generate Movie Star Harrison Ford AI Voice Over for Your Creation.
Part 2: Who is Jennifer Lawrence?
Jennifer Lawrence is a renowned Hollywood actress known for her exceptional talent and captivating presence. Her performances in movies such as "The Hunger Games," "Silver Linings Playbook," and "American Hustle" have garnered critical acclaim and widespread recognition. Jennifer Lawrence's voice is distinctive, with a blend of charm, warmth, and versatility that captivates audiences worldwide.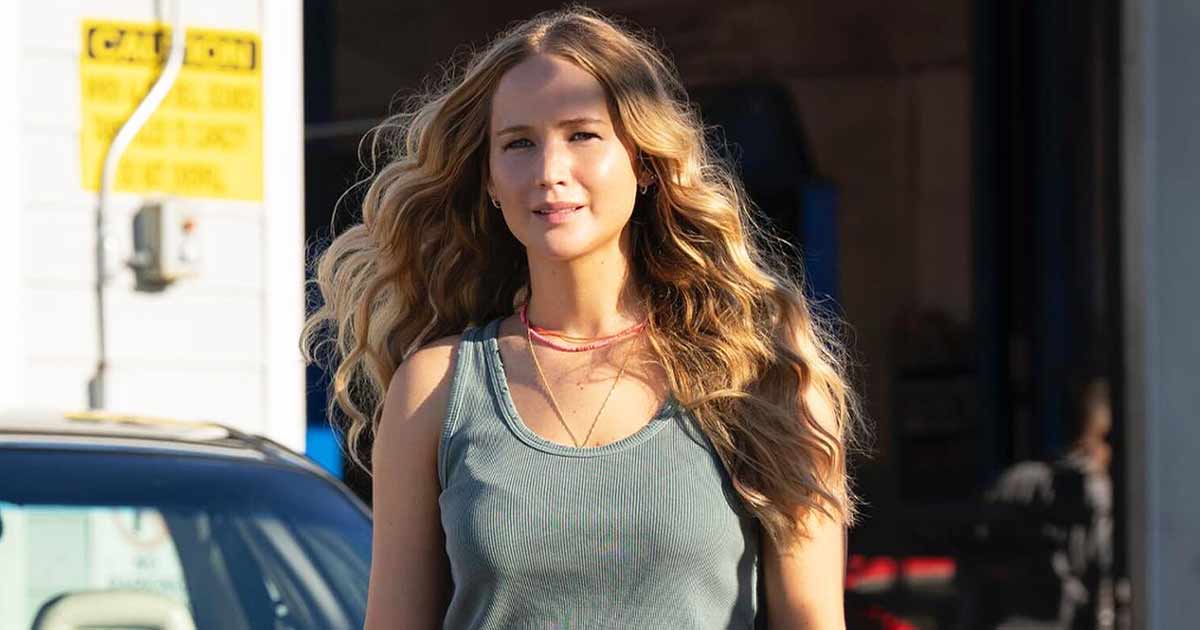 Part 3: FAQs about Jennifer Lawrence Voice AI
1 Is Jennifer Lawrence active on social media?
No. Jennifer Lawrence is not known to have any public social media accounts. She has maintained a private personal life and prefers to keep a low profile on social media platforms.
2 Did Jennifer Lawrence start her career at a young age?
Yes. Jennifer Lawrence began her acting career at a relatively young age. She had her breakthrough role in the indie drama "Winter's Bone" in 2010, for which she received critical acclaim and her first Academy Award nomination.
3 Has Jennifer Lawrence won any awards for her red carpet fashion?
Jennifer Lawrence's fashion choices on the red carpet have often been praised and garnered attention. She has been named among the best-dressed celebrities at various award shows, and her unique and elegant style has made her a fashion icon.
Conclusion By following the steps outlined above and utilizing platforms like TopMediai, you can incorporate captivating Jennifer Lawrence ai voice into your creative projects, adding an extra layer of authenticity and appeal.
Let the magic of technology bring the charm of Jennifer Lawrence's voice to your content and leave a lasting impression on your audience.