If you're a fan of Sam Smith's powerful and emotional voice, you might be wondering how to create audio content with a similar sound. Fortunately, TopMediai text to speech AI voice generators can help you generate a voice that sounds like Sam Smith's.
In this article, we'll explore how to use TopMediai to create a Sam Smith same AI voice, so you can start producing amazing audio content that captures the spirit of this talented artist.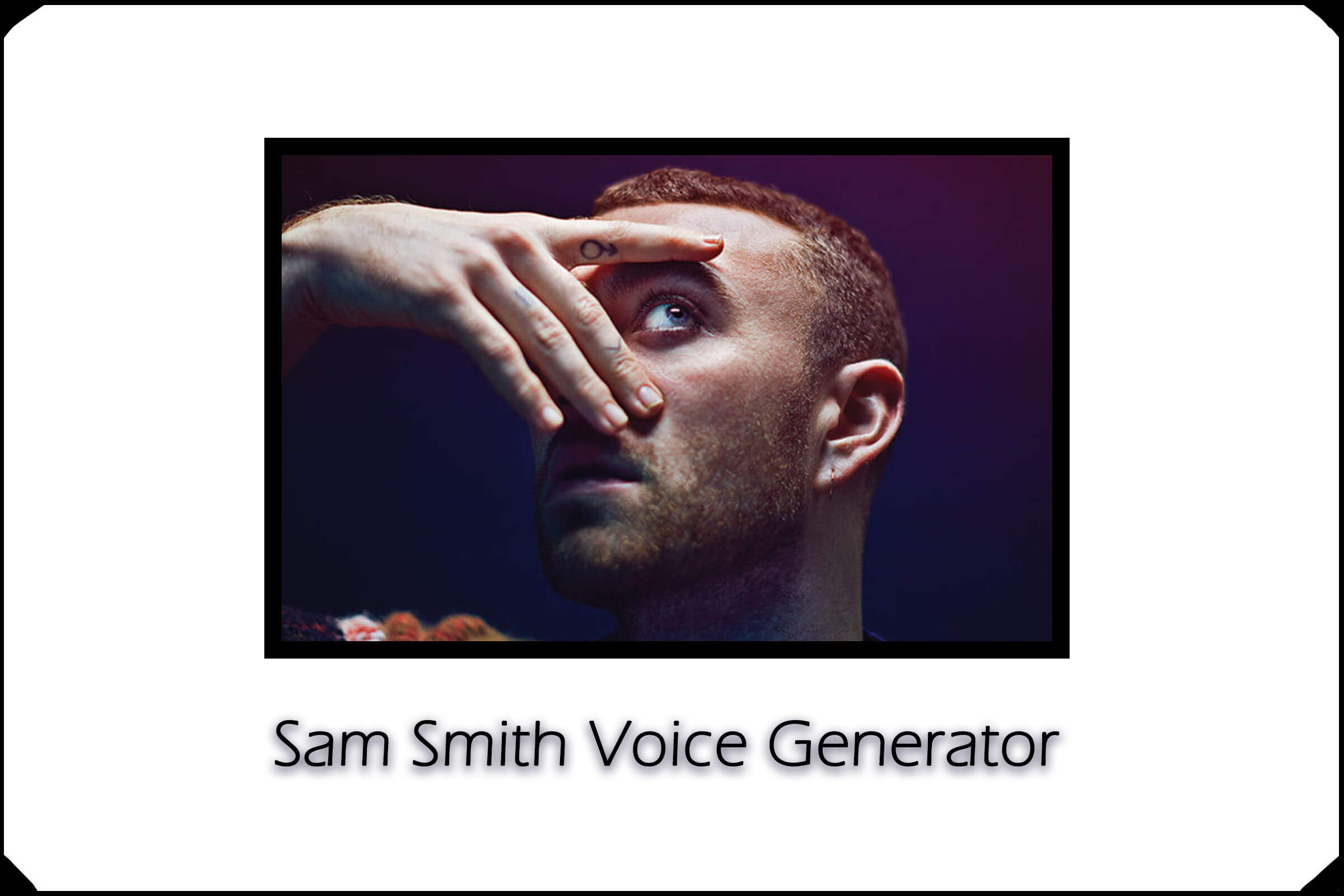 Part 1: Who is Sam Smith?
Sam Smith is an English singer, songwriter, and record producer. They have won several awards, including four Grammy Awards, an Academy Award, and a Golden Globe. Aside from their music, Smith is also an advocate for LGBTQ+ rights and has been open about their gender identity and struggles with body image.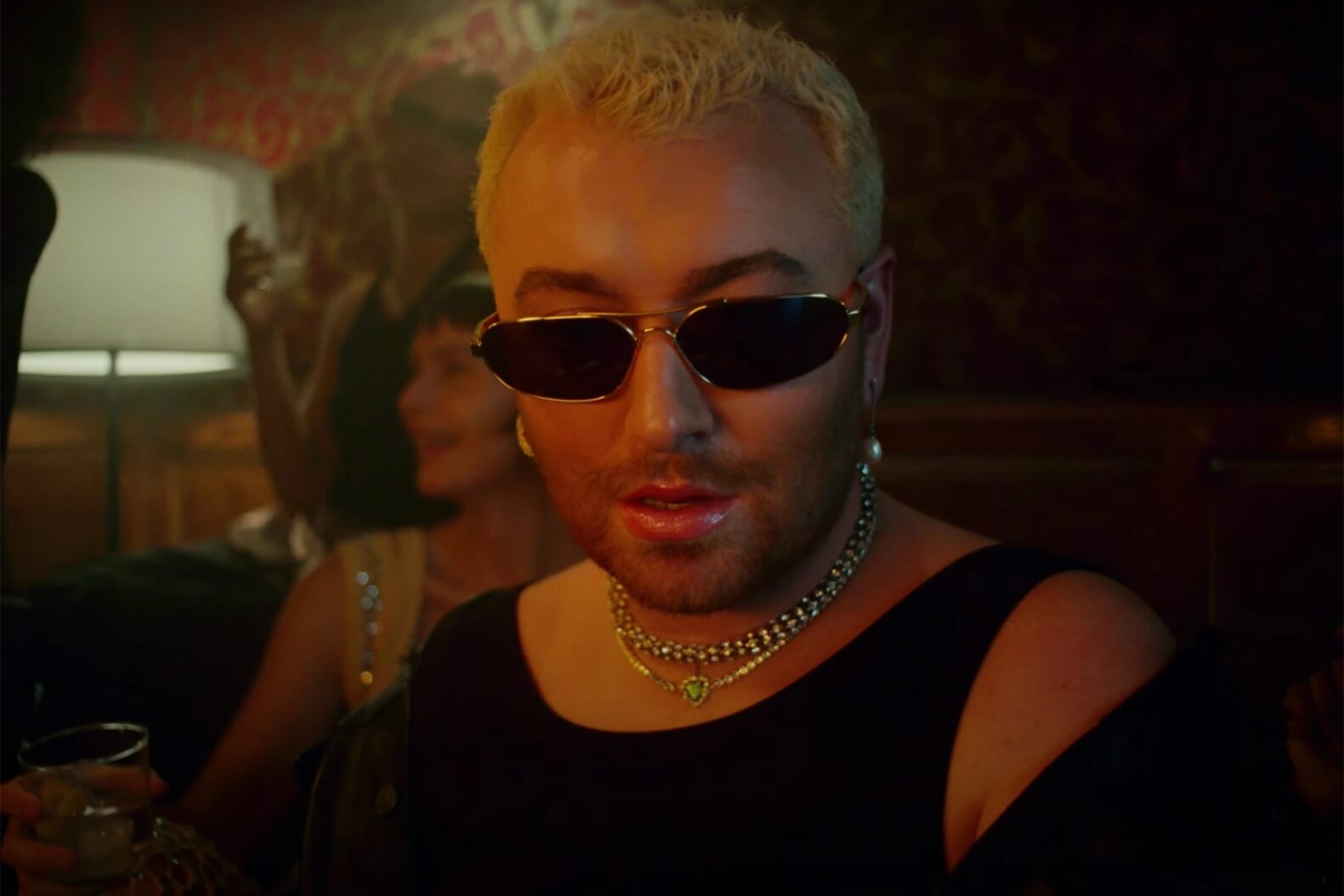 Overall, Sam Smith is a talented musician and advocate who has made a significant impact on the music industry and LGBTQ+ community.
Part 2: How to Generate Sam Smith AI Voice[5 Steps]
TopMediai Sam Smith Voice Generator offers various features that make it an ideal option for creating a voice similar to Sam's.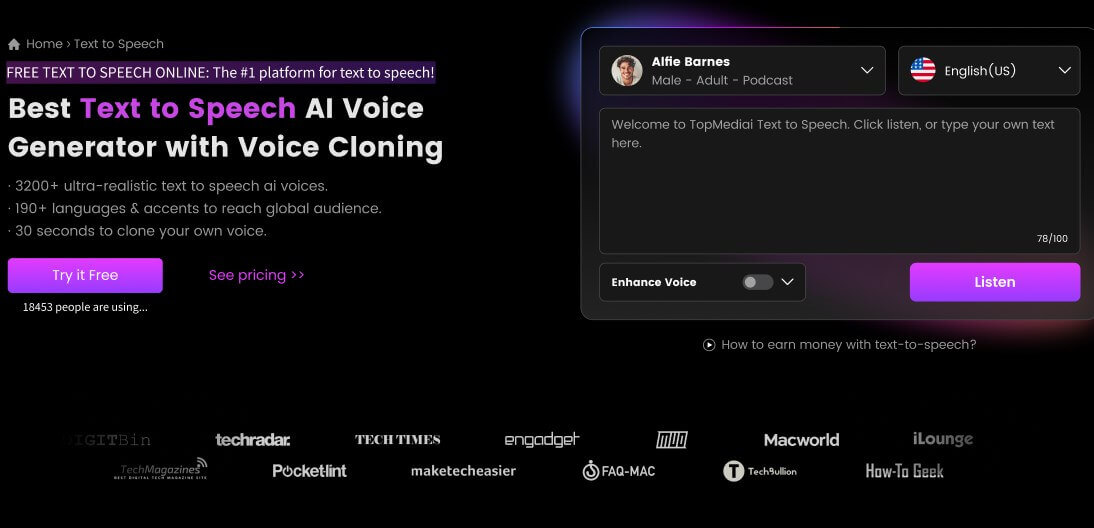 It presents users with an extensive range of voiceover choices that include various accents and languages. This guarantees that you can discover a voice that accurately resembles Sam's distinctive tone.
How to Use Sam Smith Voice Generator:
Step 1: Go to the TopMediai Text to Speech.
Step 2: Upload or copy-paste the text that you want to convert into speech.
Step 3: Choose Sam Smith Voice in the "singers" voice type .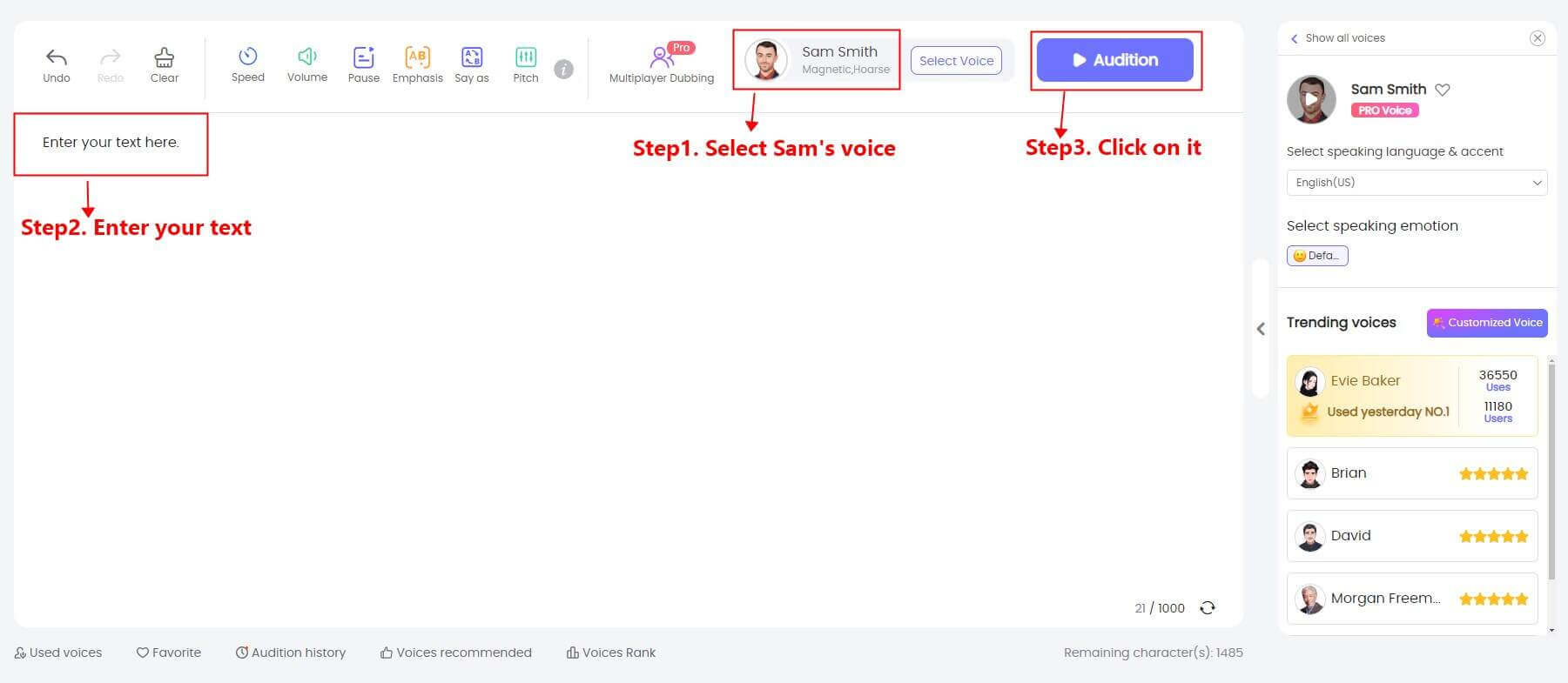 Step 4: Choose the language, voice, and other settings that you prefer.
Step 5: Download the final speech output as an audio file.
Key Features:
A diverse array of voices: you can choose from a selection of over 3200 voices to find the perfect fit for your character or project.
Options for customization: Allow you to adjust the pitch, tone, and other vocal characteristics to achieve the desired effect.
Support for multiple languages: supports over 700 languages, enabling you to generate voices in languages other than English.
Numerous AI voices of famous Singers: like Ariana Grande, Taylor Swift, Cardi B.
Control over pronunciation: Ensuring that your character's voice sounds natural and accurate.
User-friendly interface
Output of exceptional quality: Produce high-quality audio output that closely resembles human speech, making it challenging to distinguish between the two.
Latest: Sam Smith Upcoming Concerts!
Sam Smith is currently touring across 23 countries and has 41 upcoming concerts.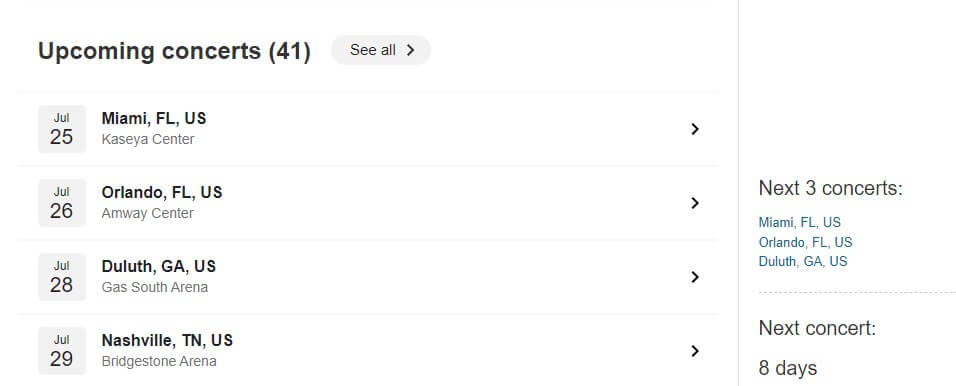 Part 4: FAQs about Sam Smith AI Voice
1 Are Adele and Sam Smith the same person?
No, Adele and Sam Smith are not the same person. Although there have been rumors that they are secretly the same person in drag, Sam Smith has addressed this and joked that they have never been seen in the same room. The two singers share similarities in being from London and having heavenly voices, but that's about it. Additionally, there are no photos of Sam Smith and Adele in the same place at the same time.
2 Is Sam Smith Gay?
Sam Smith has identified as gay in previous interviews. However, in a recent interview, Smith discussed their non-binary identity and feeling "just as much woman as I am man". They experimented with clothing and makeup, wearing "full makeup every day" to school and sporting leggings, eyelashes, and fur coats. Despite being labeled a "gay male," Smith has always felt non-binary trans and queer.
3 Can I mix Adele and Sam Smith voice for My Video Content?
Of course you can. You can choose Adele's and Sam Smith's voice separately in TopMediai to create a mix for your video content.
Conclusion Generating a voice same to Sam Smith's has never been easier with TopMediai. By following these simple steps, you can create a Sam Smith-like voice and use it for your audio content.
Whether you're a content creator or a fan of Sam Smith's voice, text to speech AI voice generators like TopMediai can help you create unique audio content. Give it a try today and see what amazing audio creations you can come up with!