Have you ever wanted to add a touch of humor to your content or make your social media posts stand out? Look no further than Shrek Text to Speech! This unique tool allows you to convert your text into the voice of the lovable and hilarious ogre himself.

Keep reading to find out how Shrek voice generator can help you take your content to the next level!

Text to Speech
3 Free Trials of The Selected Voice Below
Conversion failed.
Please check out if there are special characters or multiple languages in your text.
Part 1: Know More about Shrek!
Shrek is a beloved animated character from the popular DreamWorks film franchise of the same name. He is a grumpy and reclusive ogre who lives in a swamp and prefers to be left alone. However, his peaceful existence is disrupted when a group of fairy tale creatures are sent to live in his swamp by the evil Lord Farquaad.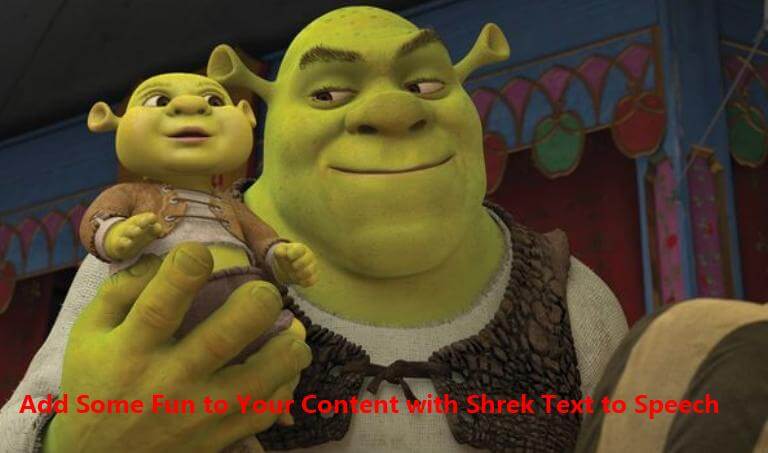 Shrek embarks on a quest to save his swamp and ends up falling in love with the feisty and unconventional Princess Fiona. With his iconic Scottish accent and witty sense of humor, Shrek has become a cultural icon and a fan favorite for both children and adults alike.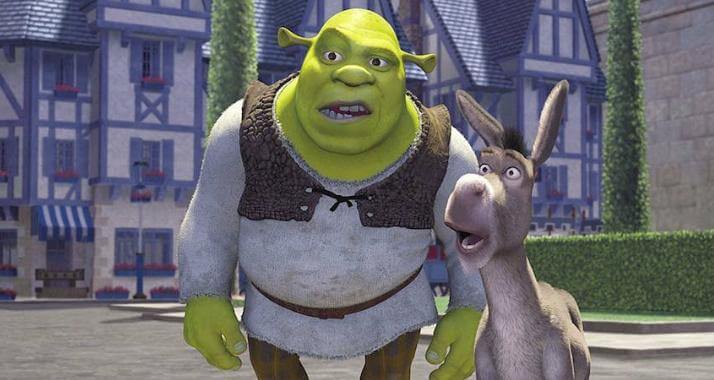 Part 2: Who Voices Shrek?
Shrek is famously voiced by actor Mike Myers, who is known for his roles in comedy films such as Austin Powers and Wayne's World. Myers provided the voice of Shrek for all four films in the franchise, as well as for various other Shrek-related projects, such as video games and TV specials.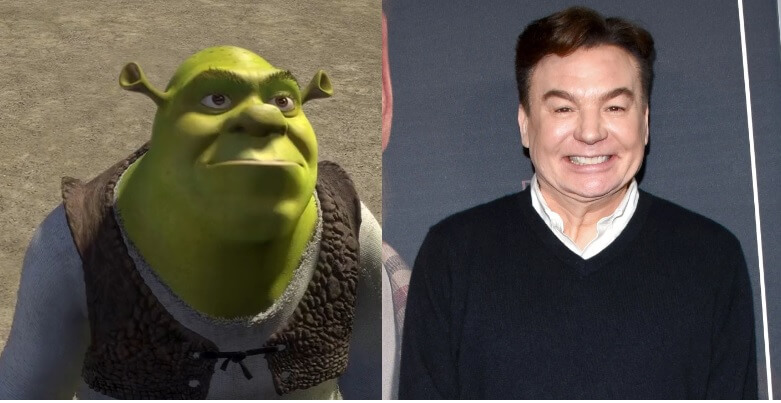 He is widely credited with helping to bring the character of Shrek to life and making him the beloved cultural icon he is today.
Part 3: BEST Shrek Text to Speech Voice Generator Here
TopMediai Text to Speechis an online generator that provides users with a vast selection of over 3200 voices in more than 70 languages. It is a user-friendly platform that allows you to easily convert any written text into an audio clip with just a few clicks.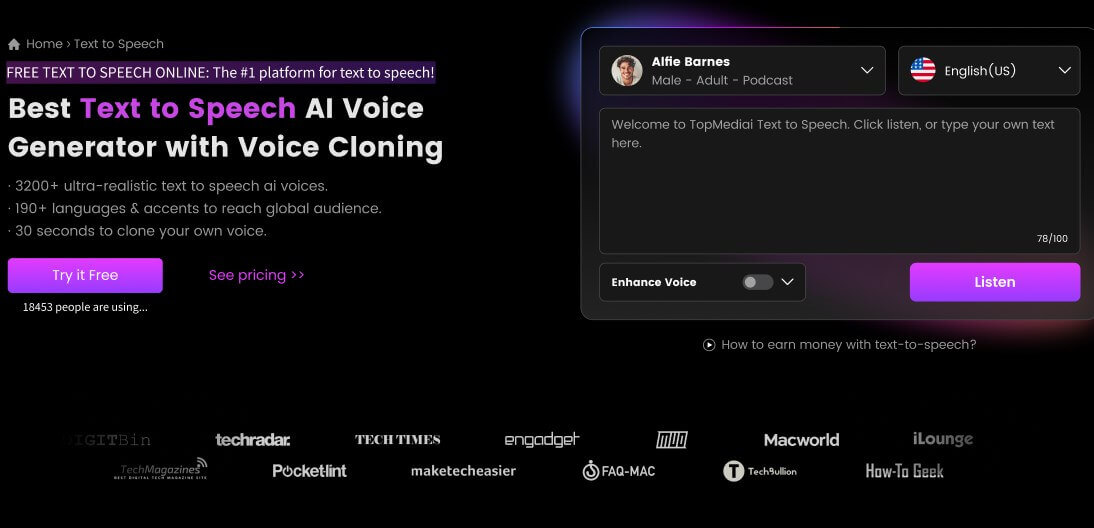 With TopMediai, you can create high-quality audio files for your projects, such as videos, podcasts, audiobooks, and more. One of the standout features of TopMediai is its vast collection of voices, which includes the beloved characters of Shrek and Donkey, adding a fun twist to your audio content.
How to Generate the voice of Shrek:
Step 1: Go to the TopMediai Text to Speech.
Step 2: Upload the text that you want to convert into speech in Shrek's voice.
Step 3: Choose Shrek on the left.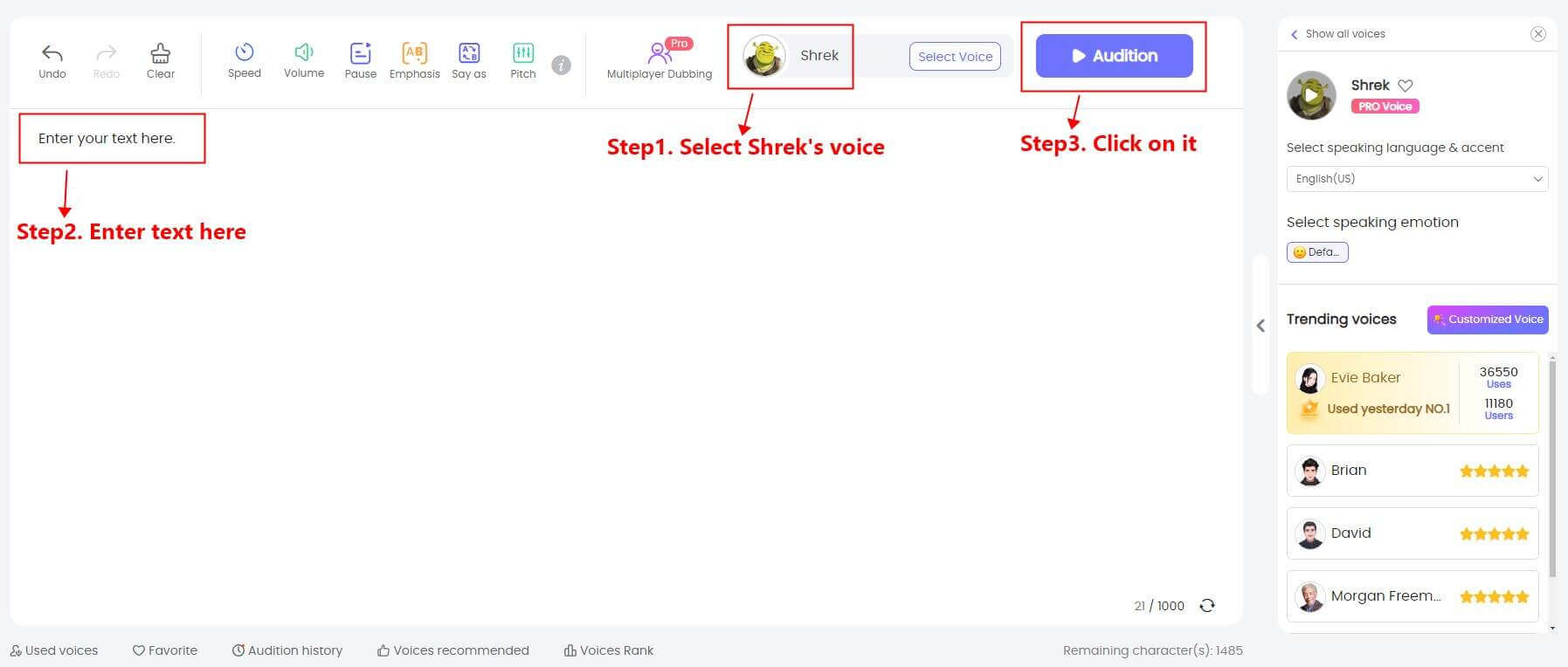 Step 4: Download the final speech output as an audio file.
Key Features:
Vast Collection of Voices: over 3200+ voices in 70+ languages.
Shrek and Donkey Voices.
Customizable Settings: You can adjust the speed, pitch, and volume of the voice.
Multiple File Formats: TopMediai supports multiple file formats, including MP3 and WAV.
Free Trial: You can exprience the voice of Shrek for free!
Part 4: Hot FAQs about Shrek
1 Who voiced Shrek in the movie?
Mike Myers voiced Shrek in the movie.
2 How long did it take to complete the film?
The film took more than four and a half years to complete.
3 Did the actors who voiced the main characters meet each other during production?
No, the actors never met each other during the movie's production, and their lines were taped separately.
4 Was Chris Farley originally cast as Shrek?
Yes, Chris Farley was originally cast as Shrek, but after his death, Mike Myers was given the role.
5 Why did Mike Myers change Shrek's voice to a Scottish accent?
Mike Myers initially voiced Shrek with his natural voice, which was later changed to a Scottish accent.
ConclusionIn a world full of content, it can be difficult to stand out from the crowd. But with Shrek Text to Speech or Shrek voice generator, you can add a touch of humor and personality to your content that will help it stand out and engage your audience.

Best of all, it's completely free and easy to use. Give Shrek Text-to-Speech - TopMediai a try and see how it can take your content to the next level.