Have you ever wondered how to get the distinctive and captivating voice of Kevin Costner? Whether you're a fan of his iconic roles or just want to have some fun, the Kevin Costner Voice Change is here to make it possible.
In this article, we'll explore the fascinating world of Kevin Costner's voice and show you the best voice changer and ai text to speech voice generator to achieve a realistic Kevin Costner voice for yourself.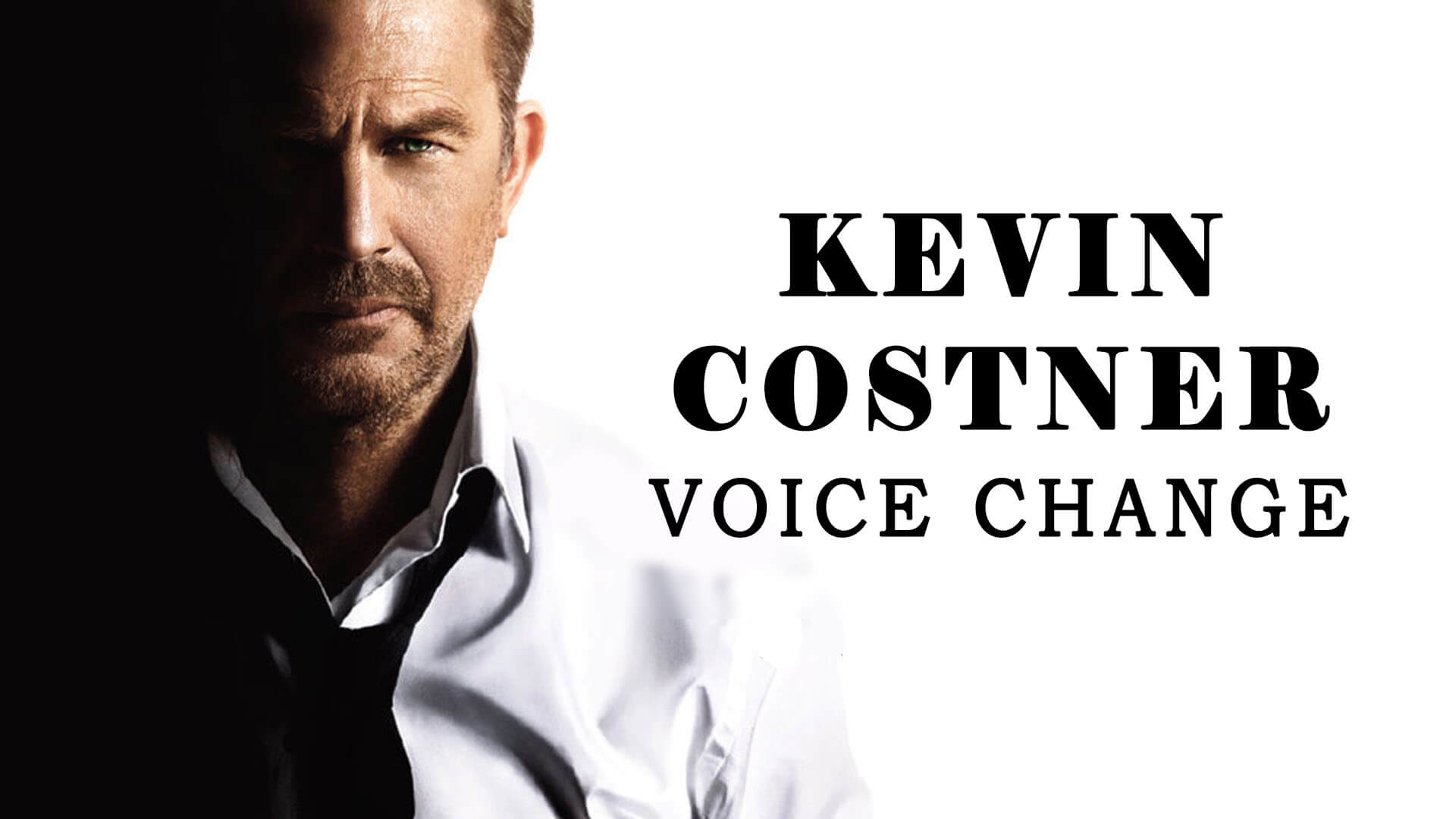 Part 1: Who is Kevin Costner?
Kevin Costner is an American actor, producer, film director, and musician who has left an indelible mark on the entertainment industry. Kevin Costner has received numerous accolades, including three Golden Globe Awards, an Emmy Award, and a Screen Actors Guild Award. His contributions to the entertainment industry have made him one of the most respected and beloved figures in Hollywood.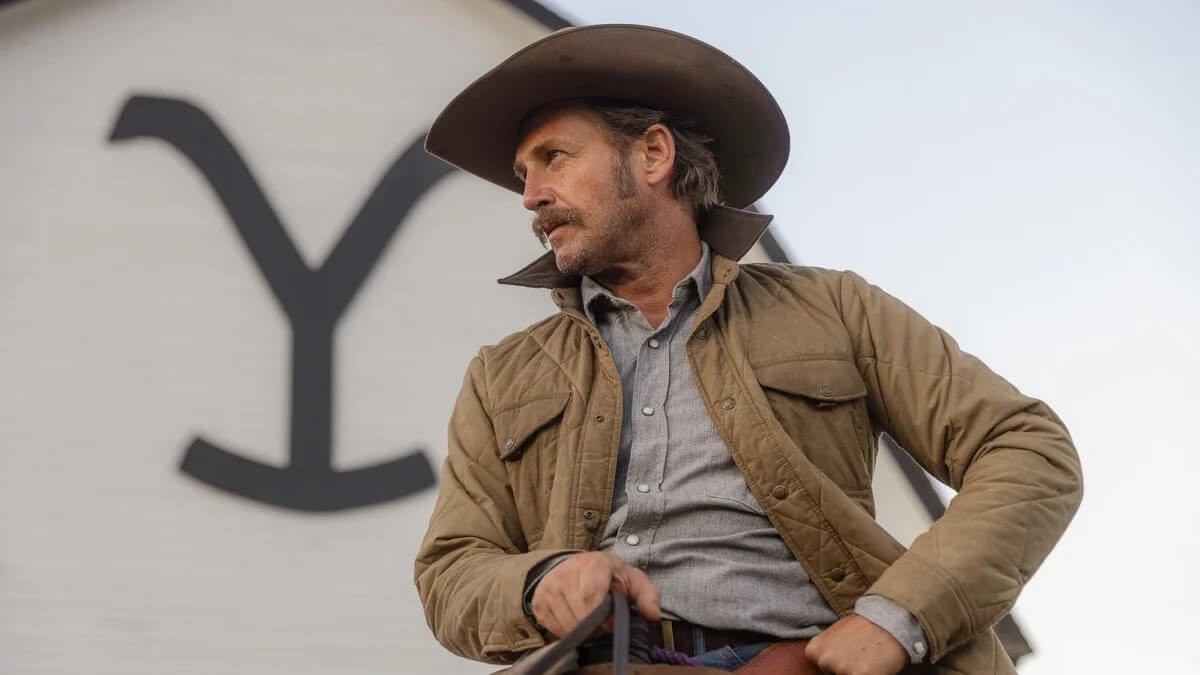 In recent years, Costner has found success in television as well. He stars as John Dutton, the patriarch of the Dutton family, in the hit TV series "Yellowstone." The show, which premiered in 2018, has garnered a massive fan following and has showcased Costner's acting prowess as he brings depth and complexity to the character of John Dutton.
Part 2: Why is Kevin Costner Yellowstone Voice so rough and raspy?
Kevin Costner's voice in Yellowstone is purposely made rough and raspy to match his cowboy character, John Dutton. He drew inspiration from iconic actors of the Western genre such as Clint Eastwood and Spencer Tracy from How the West Was Won.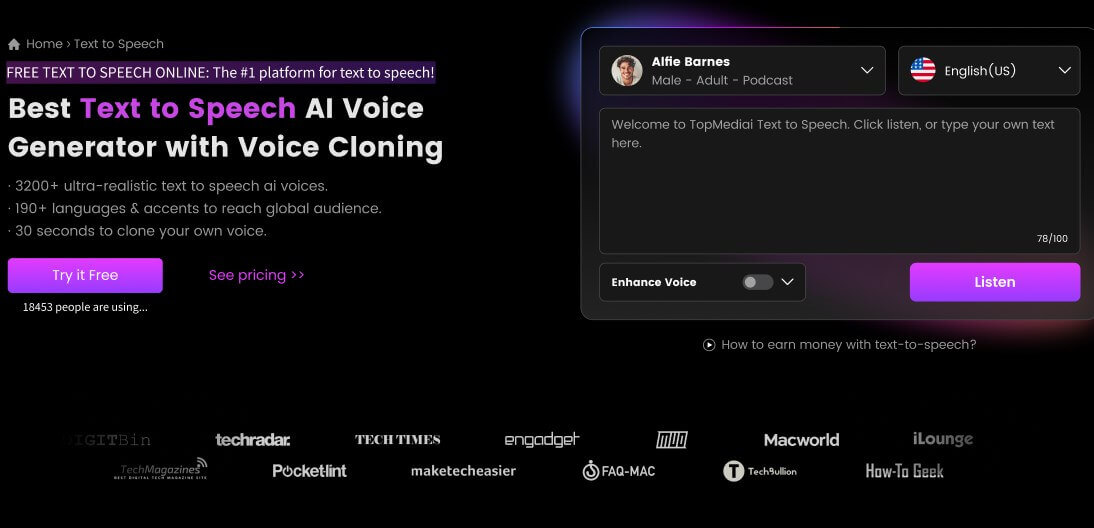 While some fans may wonder if this is his real voice, Costner changes his voice to sound like an old Western character when playing John Dutton. It's worth noting that Costner's hoarse voice could also be the result of a number of causes, including fatigue, smoking, or simply becoming older.
Part 3: [Tutorial]How to Get Realistic Kevin Costner Voice?
TopMediai Text to Speech AI Voice Generator is a cutting-edge AI technology that allows you to transform written text into lifelike speech. By using this tool, you can input your desired text and choose the Kevin Costner voice option.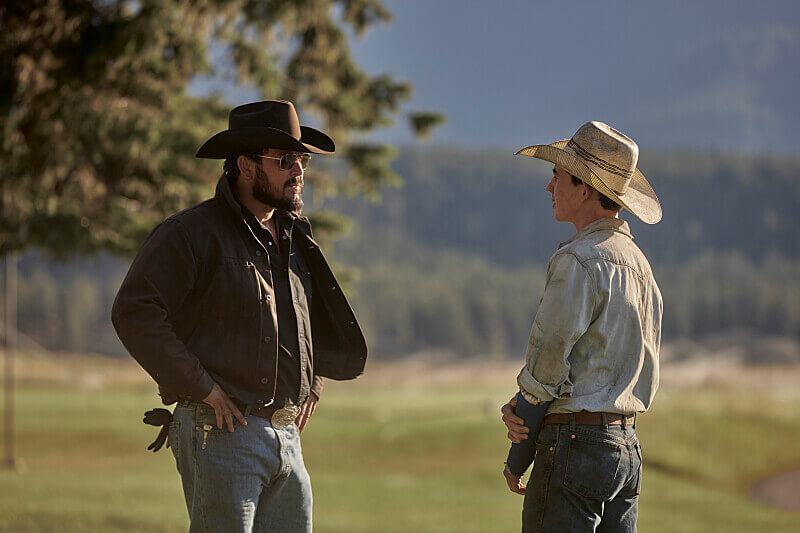 The advanced algorithms will analyze Costner's unique voice characteristics and generate a highly realistic audio output, emulating his distinctive Yellowstone voice.
This option is particularly useful for content creators, voice-over artists, or anyone looking to incorporate the essence of Kevin Costner's voice into their projects.
Easy Steps to Use Kevin Costner AI Voice Generator
Step 1: Go to the TopMediai Text to Speech.
Step 2: Upload or copy-paste the text that you want to convert into speech.
Step 3: Choose the Kevin AI Voice in "Actors" Option.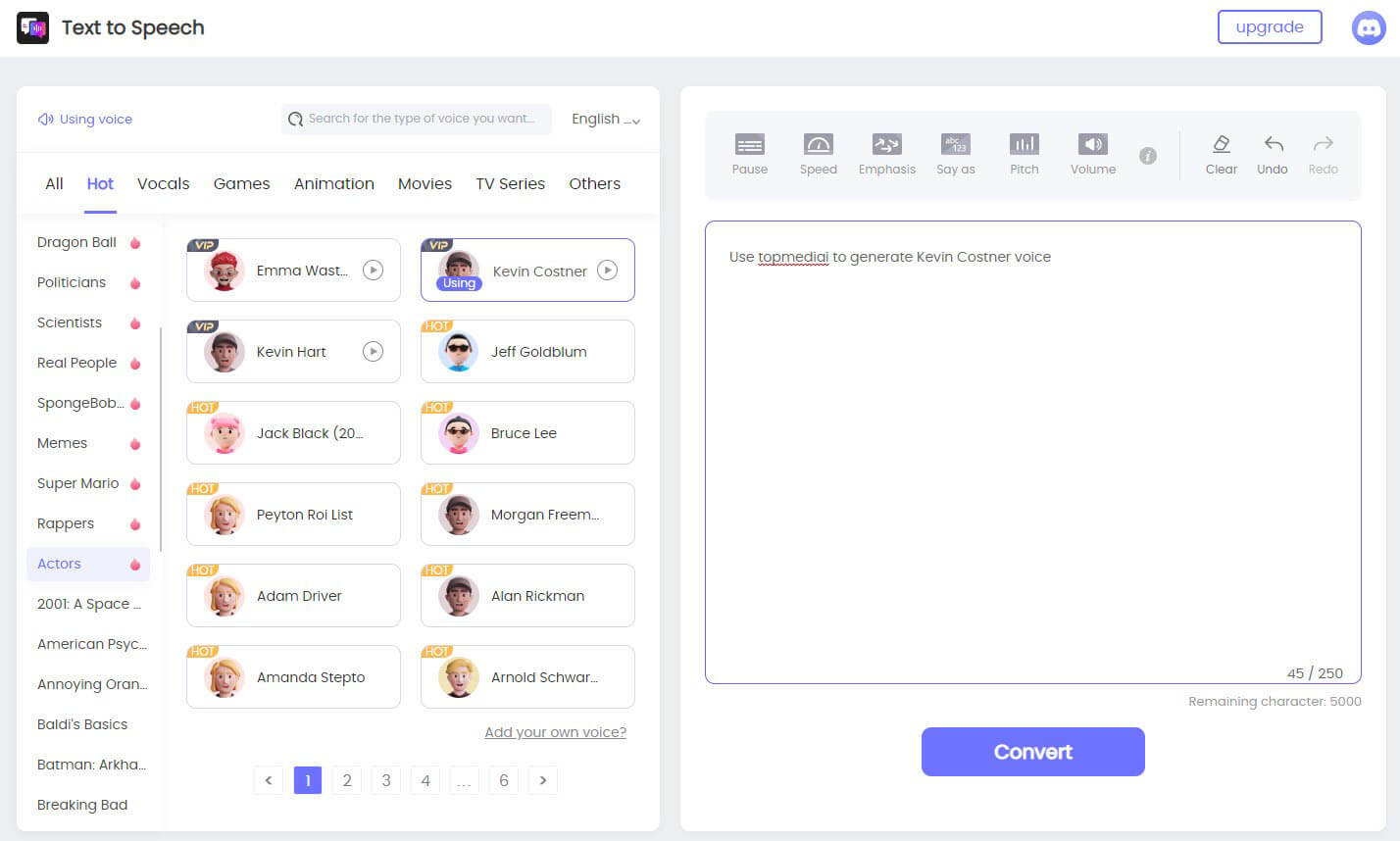 Step 4: Choose the language, voice, and other settings that you prefer then click "Convert".
Step 5: Download the final speech output as an audio file.
Key Features:
Users have the privilege of utilizing over 3200 voices across 70+ languages.
AI technology empowers seamless automatic transcription.
Convenient editing tools facilitate effortless correction of transcriptions.
Timestamps and speaker identification can be personalized according to individual preferences.
Furthermore, an extensive collection of celebrity AI voices is also available.
2. Free Voice Changer — Change Kevin Costner Voice in Real-time
If you want to have fun with your friends or simply enjoy the experience of speaking in the Kevin Costner voice in real-time, a free voice changer online is the way to go.
These applications allow you to modify your voice while speaking into a microphone, instantly transforming it into the desired Kevin Costner-like tone.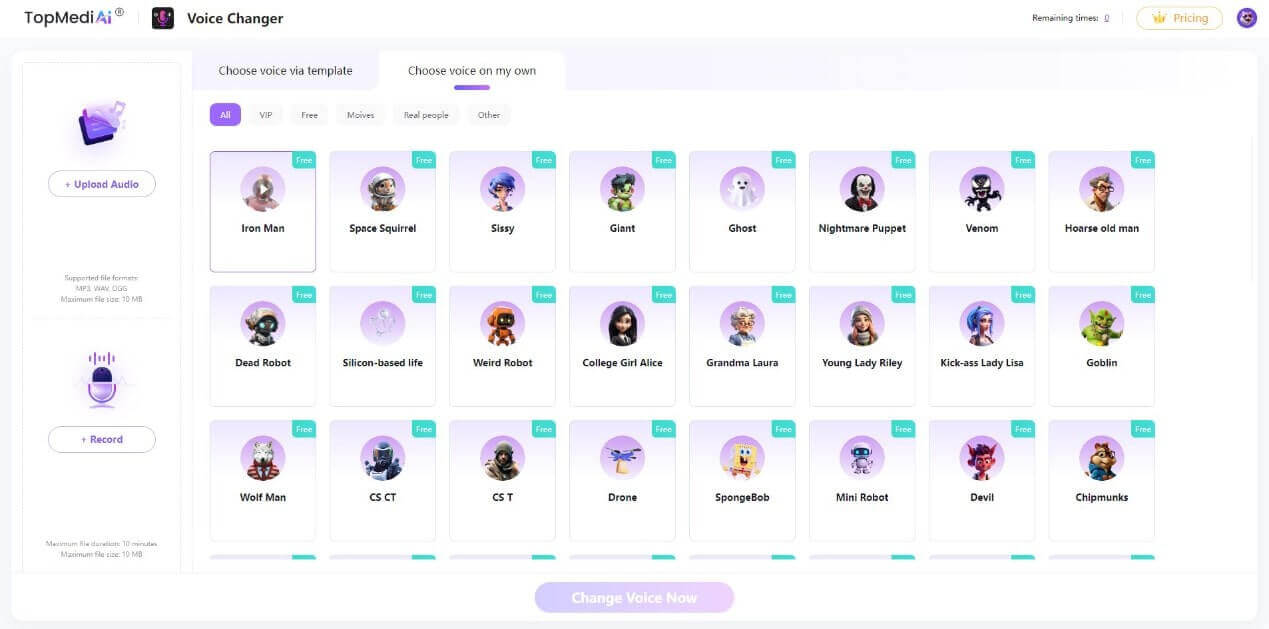 With a range of customization options, you can tweak various parameters such as pitch, tone, and resonance to achieve a highly realistic and personalized Kevin Costner voice.
How to Use Kevin Costner AI Voice Changer?
Step 1. On opening the website, you will see two options on top; "Upload Audio", "Use Audio File," or "Generate speech from the text".
Step 2. If you want to opt for the "Use Microphone" option, you first have to enable the microphone, and your recording will begin.
Step 3. Record whatever you want and then click on "Stop Recording".
Step 4. Scroll below and click on the icon of the Kevin Costner you want to apply.
Step 5. You can customize your voice effects and then A popping window will start playing your recording in a changed voice.
Step 6. Now, click on the three dots option and select "Download".
Part 4: FAQs about Kevin Costner Voice Change
1 What are the popular Kevin Costner movies and TV Shows?
Dances with Wolves (1990), The Untouchables (1987), Bull Durham (1988), Field of Dreams (1989), Robin Hood: Prince of Thieves (1991), Yellowstone (2018-present), Hatfields & McCoys (2012).
2 Why did kevin Costner leaving Yellowstone?
There have been rumors that Kevin Costner might be leaving Yellowstone after season five due to a supposed feud with show creator Taylor Sheridan. Earlier reports also suggested that Costner's departure might be due to scheduling changes. However, as of May 5, there is no official news on whether Costner is leaving Yellowstone or not. Despite the rumors, a spokesperson for Paramount Network has stated that Costner is a "big part" of the show and they hope he will continue with it.
Conclusion Capturing the essence of Kevin Costner's voice can be a fun and exciting endeavor. Whether you're looking to impersonate him, create entertaining content, or simply appreciate his unique vocal style, TopMediai Kevin Costner AI Voice Changer and ai voice generator online offer accessible and realistic solutions.

Remember, while imitating someone's voice can be entertaining, always respect the privacy and rights of individuals. So, start exploring the possibilities and have a blast with your very own realistic Kevin Costner voice!